Stuck in the US: Inside the Life of Diego Rollan
Covid-19 is making everyone miss out on something. Seniors at Academy ask, How am I going to graduate with my friends from sixth grade? Athletes want to know how they're supposed to keep training. Everyone misses going to restaurants and spending time with friends. However, for Spanish exchange student Diego Rollán, the question is, "Why did it have to happen this year – when I'm here?" His school year abroad was cut short by two months, possibly taking away the chance for him to say goodbye to his friends before he returns to Spain amid this crisis.
"[The school year] started a little rough. The first two months felt like forever," Diego says, recounting the beginning of the year. However, he quickly overcame the language barrier, started talking more, and made friends. "From December to now has been like two weeks." Even though his time flew by, it was a great experience. He expected a big California city, but instead got Albuquerque, where you have to drive to get anywhere and there's not too much to do. He also expected to end the year with goodbye hugs from friends and teachers…
On his first reaction to school cancellation, Diego says, "I thought, 'oh cool.' But as soon as I knew we weren't going back for the rest of the year, it made me sad." For Diego, the first couple of weeks of quarantine were hard, especially being an entire ocean away from his family. "Staying at home every day, I get kind of stressed with all the things I have to do, and thinking about my family." His family in Spain is also under similar strict quarantine, where children are just allowed to go outside their houses in a 1-mile radius to get exercise. As the situation worsened, ASSIST offered Diego the option to go back home. Out of 160 students studying abroad in the US, Diego was one of about 20 who stayed. This was when Spain was in worse condition than the US, with more cases and an implemented quarantine. "I had to think about everything. In Spain, I wouldn't even have been able to leave my house," says Diego on deciding to stay in Albuquerque. "I thought, 'I can't go back.' That was my thinking, and I don't regret it. If asked if I would go home right now, I would say no." Currently, he is quarantining with his host family (The family of Alex Lee, '21). He works out, does homework, plays videogames, and spends lots of time skateboarding, all while under the same restrictions as the rest of us. However, unlike many, Diego has a positive perspective on this situation: "I spend a lot of time with Alex's family and I keep learning new things." For his family, he says it must be hard having their son on the other side of the ocean, but, "Alex's family is taking really good care of me, and I'm positive this is going to get better."
Obviously, the end of this school year is not ideal. "I really wanted to go back to school and I can't." It got easier, however, due to the helpfulness of his teachers and support and care from his host family. When asked if he thought if online schooling contributed to his school year abroad experience, he said, "I mean, I keep learning, so, in that sense, it does. When I think of the way you really learn, it's about people who you talk to and interact with. So in that sense, it's not." Alongside this, the possibility of not being able to have proper goodbyes looms overhead. The stay at home order has been extended to May 30th, and Diego's flight is the 24th. "I spend a whole year with people and then I can't even say bye to them?" The unfairness is frustrating.
When asked if the year was worth it, despite the sad ending, he replied, without hesitation, "Definitely. It was worth it, 100%. It didn't end the way I wanted it to, but it's something I can't control. The first seven months were awesome, anyways." The ending to this year was not ideal for anyone, but we can try to share Diego's perspective and be thankful for the great seven months of school we had. Even though we might not get a conventional goodbye, I can speak on behalf of the Junior class and say that we were lucky to have such a great addition to our Academy community — Diego will be greatly missed. He would also like to use this article to thank the people who helped him most throughout this year:
I want to take this opportunity to say thank you to everyone. I want to say thank you to the school and all the teachers, especially Ms. Lydon, who has taken care of me this whole time. I want to say thank you to all the people who welcomed me and were patient with me and my English and everything else. I grew as a person and I learned a lot, and for that I thank my friends and Alex's family, who has been so helpful and so supportive. They've taken really good care of me and I don't think I can ever give back enough to repay them. I am so happy to have had this experience, and hopefully I will come back soon.
View Comments (1)
About the Contributor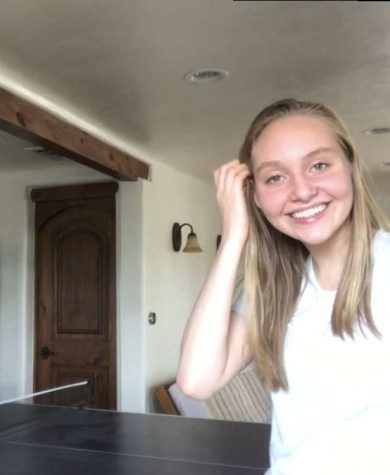 Sofia Taylor '21, Editor School and Local
Sofia Taylor joined the advocate her freshmen year in 2017, writing articles for the 'School and Local' section.  She usually spends her free time playing...