Academy Athletes To Continue in College (Updating)
Images courtesy of Zach Jaramillo, Tessa Anderson, and Eliza Mariner
Athletics is not the main focus of Albuquerque Academy, but every year some talented student-athletes commit to playing sports in college. Below are profiles of three student-athletes from the class of 2019. We will add more profiles as they become available.
Zach Jaramillo started his athletic career at Albuquerque Academy as a pitcher for the baseball team. After missing the baseball signups, however, he tried out for track and field on a whim, made the team, and began throwing javelin.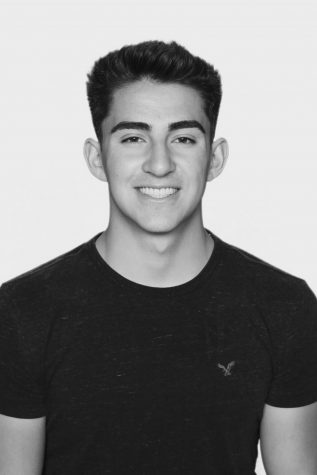 By the end of his two-and-a-half-year throwing career, he was being recruited by Ivy League schools. With the help of his coaches, colleges were properly informed of his strong performance and talent–both on and off the field. He finally committed to Princeton, a choice that was heavily influenced by the success of both the Princeton track and field team as well as the school's academics. "Their team is one of the best in the country. I also chose them because of their academics and that is the important part of going to college," Jaramillo said.  His talent for throwing allowed him to pursue his aspirations for a school with top-quality academics.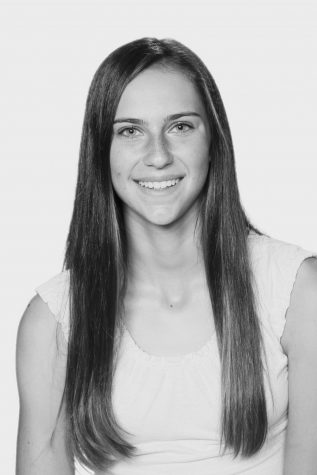 Tessa Anderson has been playing soccer for twelve years. Starting in 10th grade, she began contacting college soccer coaches to come and watch her play, both at school and at club tournaments. Some of her relatives, including her aunt, are alumni of Saint Olaf College in Minnesota, and she was recruited there in her junior year.
"It has always been a dream of mine to play soccer in college," Tessa said. Soccer has always been a hobby while she mainly focused on academics, and she plans to keep this same dynamic during her time at Saint Olaf.
Eliza Mariner will be attending Cornell University in the fall. Eliza was not available for comment, but as the Academy Girls Head Soccer Coach Peter Glidden commented for a sports profile on aa.edu, "Eliza Mariner is one of the most dynamic and gifted players I've ever seen," (https://www.aa.edu/mariner-breaks-records/).
Her 146 record-breaking goals during her high school career have shown how talented of a player she is.
Known for her hard work, Eliza has committed to play soccer at Cornell.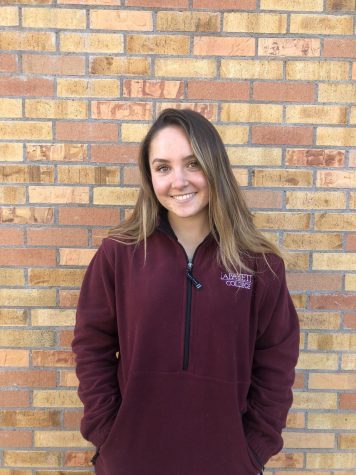 Having played soccer for 14 years, senior defender Erin Pickett will be continuing her soccer career at Lafayette College in Easton, Pennsylvania. Pickett has played on Academy's varsity soccer team since her freshman year, one of two freshmen to be on the team from the beginning. After winning three back-to-back state championships, she chose Lafayette because of both the challenging academics and Division 1 soccer program. "I also loved the coaches when I went out there—their view on the game was something I really responded to," Pickett said. She said the most rewarding thing to come out of her soccer career has been the relationships she's made through soccer, and she hopes to carry those relationships into college. "I'm really, really excited," Pickett said.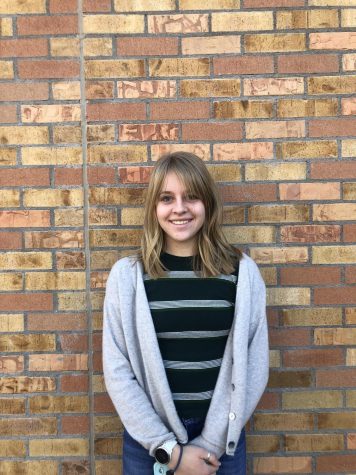 Before becoming a state champion runner, Zoe Hunter began her athletic career at Academy on the soccer team in the eighth grade before making the switch to cross country. She started out on C-team and worked her way to become state champion her senior year. All of her work, including overcoming an injury sophomore year, has led her to UT Austin. She chose the program both because of the coach, a two time Olympian, and all of the resources provided to athletes at the school. "I just loved everything they had for athletes, how cool it was, what a beautiful city it was and I just thought 'why don't I go here?'" Hunter said. She says the most rewarding thing about running is being able to directly see the results of hard work show up in races. "Exactly the hard work that goes in comes out."