While sports are looked on as an area of friendly competition, they often have a dark underbelly of sexual assault. Recently, the high profile sexual assault case of physician Larry Nassar, who formerly oversaw the health of young athletes at both the collegiate and Olympic level, has brought the issue of sexual assault in sports into the spotlight of mainstream media. While the sentence of 175 years dealt with Nassar rightfully reflects his appalling actions, the case reminds the world of both the frequency of these occurrences as well as how often they go unaddressed, not only in sports—where many incidents, such as the Penn State sexual assault case, occur in cases similar to that of Nassar's—but in all professions. Sexual abuse has been a constant issue facing the United States' Olympic organization. Data from the Washington Post notes that since 1982, over 290 individuals involved with the Olympics have been publicly accused of sexual abuse or assault, not even counting the assaults or abuse that remain unknown to the public. RAINN, the Rape, Abuse and Incest National Network, estimates that two-thirds of sexual abuse incidents go unreported. Furthermore, RAINN further estimates that only 32 percent of females in the general population report occurrences of abuse, and this figure is even lower for females who are students: around 20 percent. The reasons for not reporting cases vary, but the most prevalent reason is the feeling that others would be unconcerned or take no action to aid the victims.
Many cases of sexual assault are based on status and popularity. This culture values athletes, and those associated with them, above all others and consequently creates a power dynamic that can too often lead to sexual abuse or assault involving athletes. Furthermore, this social hierarchy, one ruled by both men and women associated with sports, often inhibits bystanders of lower "status" from intervening in escalating instances of abuse or assault.  This places all the responsibility for reporting cases of abuse or assault on the victim and, more often than not, they go unreported. In fact, the Department of Justice believes that approximately 80 percent of sexual assaults on college campuses remain unreported. In the instances that are reported, victims are often faced with administrators who attempt to downplay the assault or discourage victims from pursuing charges, and usually the cases result in few, if any, repercussions for the perpetrator. For many colleges, star athletes correspond to millions of dollars in income. Take the case of Jameis Winston, the starting quarterback for the Tampa Bay Buccaneers: in 2016, his college, Florida State University, paid student Erica Kinsman, who had accused Winston of sexual misconduct, almost a million dollars to settle the Title IX lawsuit in which she accused FSU of obstructing the investigation. By paying this student, FSU guaranteed that Winston could continue playing football for two additional years. Multiple studies have related the team mentality and hypermasculinity associated with many team sports with an increased tendency towards sexual misconduct as athletes feel a sense of entitlement. However, this same team mentality can also aid in the prevention of sexual abuse as team leaders can influence their teammates in taking a stand against sexual misconduct, as noted by Pact5, a movement against preventing sexual assault and rape in American colleges. Pact5 was initiated by Rowan University (NJ), California State University at Northridge, Western State Colorado University, Northern Illinois University, and Framingham State University (MA) and aims at educating students about sexual assault and rape in order to prevent it.
Although high profile cases such as the one involving Larry Nassar have brought mainstream attention to the problem of sexual abuse and assault in sports, this issue will persist unless an environment is created in which victims feel safe in reporting incidents and truly feel supported by the institutions designed to aid them in obtaining justice. When examining sports beyond its face value, it becomes evident the unacceptable frequency of sexual assault.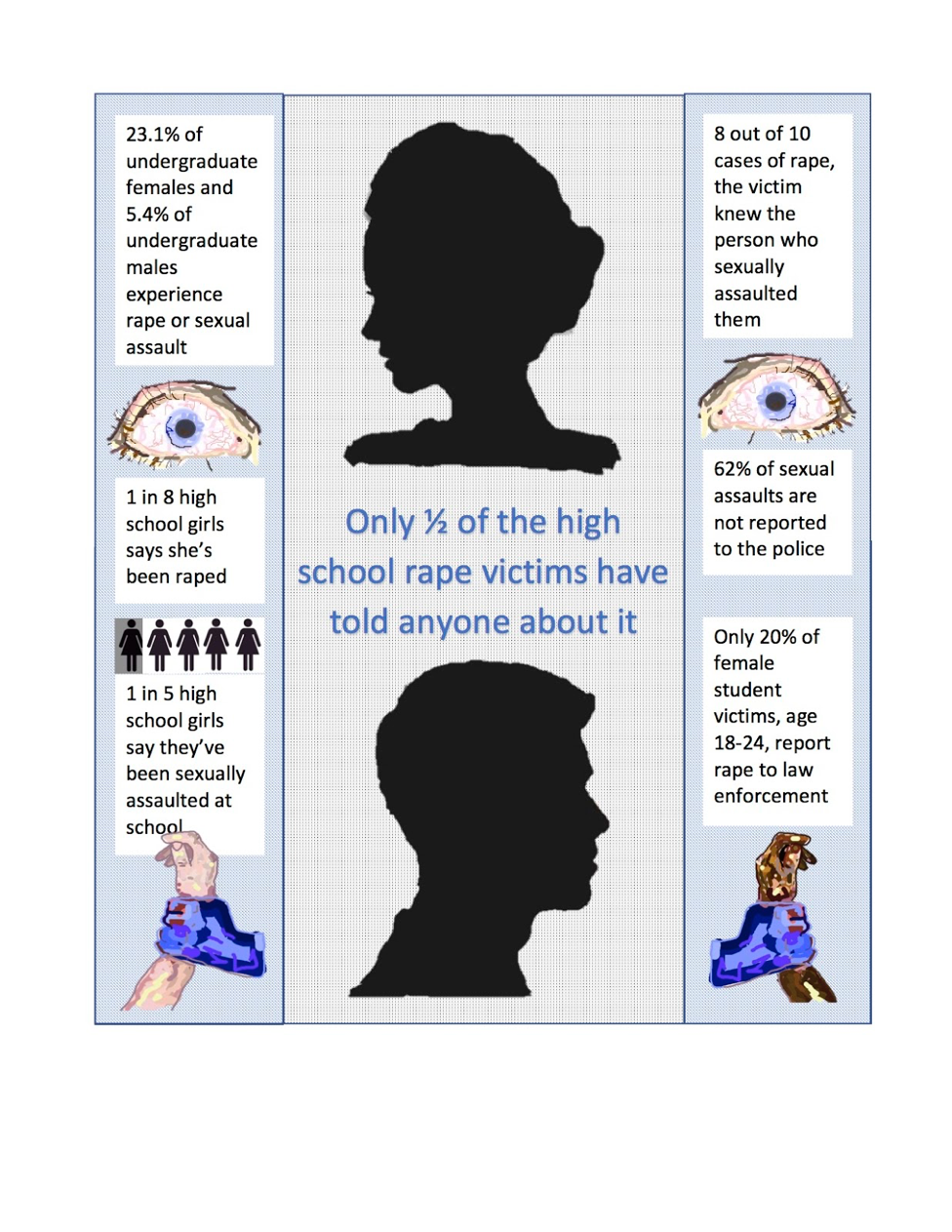 Infographic by Toby Utterback