Awards season reflects shifting culture amid assault allegations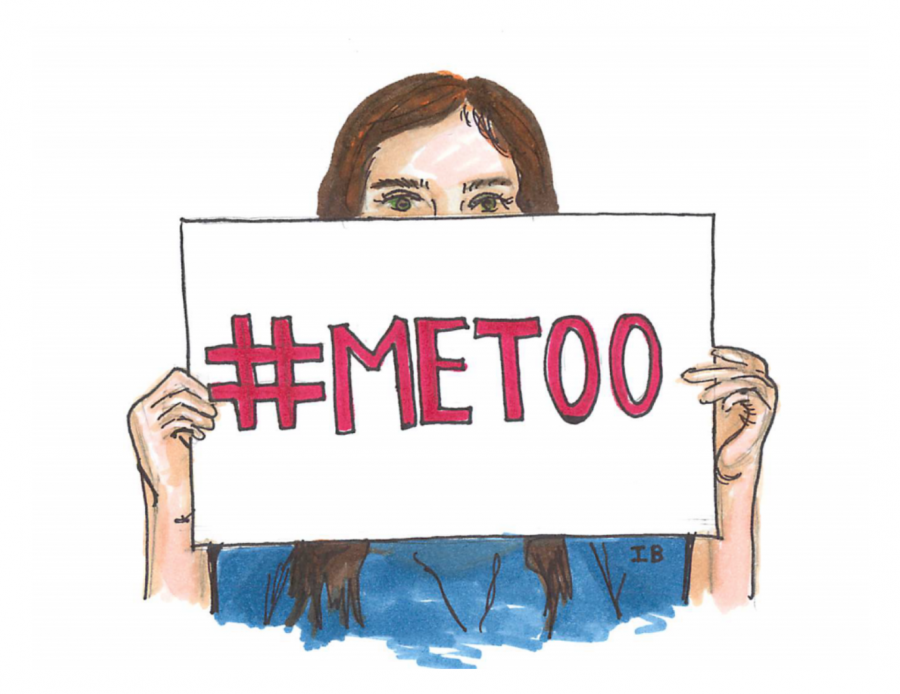 Awards season, with its glitterati sparkle, red carpets, flash bulbs, and golden statuettes, was, until now, one of the few great constants in the lives of Americans. This year, award season instead arrives amidst a seismic shift: the aftermath of the explosive sexual misconduct allegations against Hollywood mogul Harvey Weinstein last October has been followed by dozens of additional harassment or assault accusations in fields ranging from entertainment to politics, government, and beyond.
Hundreds of women in the entertainment industry are calling for change nationwide. Their voices have been heard through #MeToo, a platform to share stories and highlight the prevalence of sexual abuse, and #TimesUp, an initiative aiming to end sexual harassment by, among other measures, establishing a legal fund for victims and passing legislation to penalize companies that tolerate sexual abuse in the workplace. These movements have taken down film moguls, actors, and directors with accusations of sexual misconduct, also affecting nominations and awards. The remaining attendees and nominees have emerged largely unmarked by the #MeToo movement.
The fifth Golden Globe Awards, the 23rd Critics Choice Awards, and the 24th Screen Actors Guild Awards have been likened to "the canary in the coal mine," in predicting the Oscars, giving us a reflection of Hollywood attitude, and anticipating change. For example, the Golden Globes, the first of the Awards ceremonies, on Jan. 7,  made a stunning statement, with the majority of attendees dressed in all-black to display solidarity with victims of sexual harassment. Seth Meyers, who hosted the Globes, began the ceremonies by saying, "There's a new era underway, and I can tell because it's been years since a white man was this nervous in Hollywood." On the red carpet, eight actresses, including Meryl Streep, Emma Stone, and Michelle Williams, brought women's rights activists as dates. Natalie Portman emphasized the all-male spread for best director nominees, perhaps implying that these same men kept silent for decades reports on Weinstein's behavior. Oprah Winfrey's rousing speech was the most talked about after the awards, proclaiming that "For too long, women have not been heard or believed if they dare speak the truth to the power of those men. But their time is up." The Golden Globes sent a clear message that the entertainment business is confronting its problems of sexual harassment and a culture of silence that aided men like Weinstein.
At the Critics Choice Awards, on Jan. 11, 2018, fewer women were dressed in black, but their focus on ending gender discrimination continued. Host Olivia Munn blasted the shocking pay disparity between Mark Wahlberg and his co-star Michelle Williams in the documentary film "All the Money in the World"—his salary was reported to be eight times that of Williams. Additionally, after Kevin Spacey had been expunged from the film due to allegations of sexual assault, Wahlberg received $1.5 million for the reshoots, while Williams chose to receive the SAG minimum wage of $80 a day to show her support for Spacey's victims, ending up with a pay of less than $1,000 (although, after being outed, Wahlberg pledged his support to #MeToo and announced that he would donate the $1.5 million to the movement). Women-centered films and series such as "Big Little Lies," "The Handmaid's Tale," and "The Marvelous Mrs. Maisel," were honored in multiple categories. ''Wonder Woman," which featured a female superhero in a powerful and almost unprecedented role, was named best action movie, with its titular star, Gal Gadot, receiving an award for challenging gender stereotypes. At the dinner ceremony, host Olivia Munn, along with actress Niecy Nash, led a satirical toast "to all the good guys in Hollywood" who did not use their power to harass actresses.
The SAG Awards on Jan. 21, 2018, in a "female-forward" approach inspired by 2017's Women's March, featured a list of almost all female presenters, with an inaugural host, Kristen Bell, and an opening feature with only actresses talking about their craft. The treatment of women remains at the forefront. Weinstein accusers Marisa Tomei and Rosanna Arquette were movingly named some of the "silence breakers," with Arquette adding that "So many powerful voices are no longer silenced by the fear of retaliation."  Both James Franco and Aziz Ansari, who were accused of sexual misconduct after winning Golden Globes, did not win in their categories,  a contrast to mind Casey Affleck's Oscar win last year amidst sexual misconduct allegations (Affleck has since declined to present the Oscar for best actress this year). Sam Rockwell, in his acceptance speech for Outstanding Performance by a Male Actor in a Supporting Role in "Three Billboards Outside Ebbing, Missouri," said he was standing with "all the incredible women in this room who are trying to make things better. It's long overdue."  And Morgan Freeman, accepting a Lifetime Achievement Award, commented on the statuette, which has distinctly male features, fueling further discussions in the apparently innate sexism of the industry.
The Oscar nominations were announced on Jan. 23 (see http://variety.com/2018/film/news/list-2018-oscar-nominations-1202668757/ for complete listing). There were several  "historic" firsts, underlining the rarity of race- and gender-inclusive roles that are finally being combated. The best director category specifically has become a leading symbol of gender inequality in the film industry—Greta Gerwig is only the fifth woman nominated for best director. Rachel Morrison, director of photography for the period drama "Mudbound," is the first woman nominated for best cinematography. The fact that four of the nine best picture nominees feature a female protagonist seems to be an attempt to move forward  on current gender inequality, given change is long overdue.
We have heard the stories and seen courageous women expose the prevalence of sexual misconduct, ousting a good number of men in power, not just in Hollywood, but across industries. Women in Hollywood have led the charge with encouragement, speeches, and publicity, but the next step is about taking real and positive action. As Oprah shouted in her speech at the Golden Globes, "A new day is on the horizon!"  We certainly hope so as we wait to see what the Oscar ceremony, on Mar. 4, 2018 brings us next.
About the Writer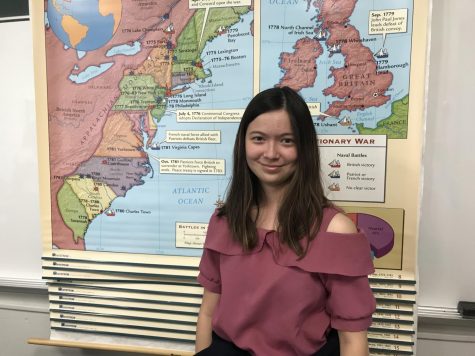 Kiki Gonglewski, Co-section editor N&F
Kiki Gonglewski is a co-section editor for the Advocate's News and Features Section. Her six great loves in life are writing, art, making movies, astronomy,...