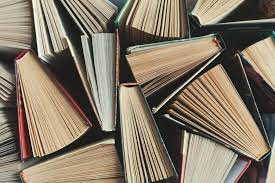 WHM: Women In Literature
Jane Austen:
Jane Austen rose to fame in the late 1700s and early 1800s in England for her witty prose and relatable characters. Her novels, which are still taught in schools across the world, include Pride and Prejudice, Emma, and Sense and Sensibility. Although her novels revolve around romance, Austen's protagonists are ordinary women whose struggles are still relevant and relatable 200 years later. She was one of the first authors to write about the lives of ordinary people in ordinary situations. In Austen's novels, her heroines struggle against the societal norms of the times, while also dealing with timeless themes of love and family.
Emily Dickinson: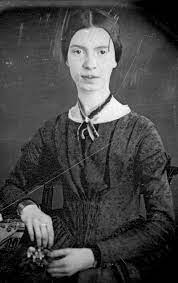 Emily Dickinson is considered one of the most influential American poets of all time. However, most of her work wasn't published until 1890, after she had died. While she was alive, Dickinson was considered eccentric by those around her. She never married, and she lived a mostly isolated life. Her personal letters have also been published. Many of the recurring themes in both her poems and letters are death, nature, and society. Some of her most well-known poems include "Hope is the Thing with Feathers" and "Because I Could Not Stop for Death." Dickinson's poems are considered key works of English literature today because of the topics they discuss and the unique voice that Dickinson wrote with.
Leigh Bardugo:
Leigh Bardugo is the New York Times Bestselling author of the young adult fantasy trilogy the Shadow and Bone and the Six of Crows duology. Both fantasy series are set in the "Grishaverse," and they have been adapted into the popular Netflix series, Shadow and Bone. Bardugo has also written the adult fantasy Ninth House, which earned critical acclaim. Bardugo's books have entertained audiences everywhere with larger-than-life characters, thrilling plots, and worlds that readers love to discover. Her books are fun to read, but they also tackle tough topics that make readers think about challenges within their own lives.
Malala Yousafzai: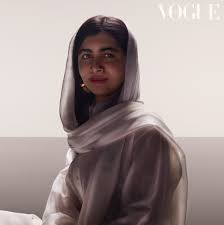 Malala Yousafzai gained international recognition and won the Nobel Peace Prize at age 17 for her work in promoting women's education. She has chronicled her story in her bestselling novel, I Am Malala: The Story of the Girl Who Stood Up for Education and was Shot by the Taliban. Malala's book is just one of the many ways that she has stood up for women's rights after fighting for education in Pakistan.
Comment with your favorite female-identifying author and book titles and tell us why you love them!