Old Vaccine Technology Offers New Hope Against Covid 19
Dr. Peter Hotez and Dr. Maria Elena Bottazzi, from Texas Children's Hospital, created a vaccine called CORBEVAX which uses older medical technology to protect the developing world from COVID-19, in contrast to the newly developed mRNA technology that powers the Pfizer and Moderna vaccines inoculating the U.S. This vaccine is cheaper to produce than the mRNA vaccines. But, the creators of CORBEVAX are mostly being praised for waiving intellectual property rights to their vaccine, which allows the method used to make the vaccine to be available freely to everyone, contrary to Pfizer and Moderna who kept their formulas proprietary.
Hotez and Bottazzi have a long history of producing vaccines, initially creating shots for lesser-known tropical diseases. When a type of coronavirus called severe acute respiratory syndrome (SARS) began circulating in 2003, they created a vaccine to fight the disease. But the epidemic soon petered out, so there was no need for protection. When the COVID-19 pandemic began to spread across the country, Hotez and Bottazzi thought to tweak their old SARS-specific vaccine to fight COVID, especially since there are many similarities between the virus that cause both diseases.
Their idea failed to garner attention in the U.S. Hotez said, "People were so fixated on innovation" instead of using tried-and-true technology like that in CORBEVAX. Instead, the doctors reached out to multiple philanthropies in order to get funding, confident that their vaccine would work. A clinical study in India that included 3,000 people found the vaccine to be 90% effective against the first strain of COVID, and 80% effective against the Delta variant. Eventually, after the promising results, India allowed the vaccine to be mass produced. Since then, around 100 million doses have been churned out every month and 300 million doses were distributed to the Indian government. Each dose costs anywhere from $1 to $1.50 to make, according to Hotez.The vaccine consists of two doses, given about a month apart. In contrast, the two-dose Pfizer and Moderna were changing wealthier nations $14.70 to $23.50 per dose.
Recently, India ordered another 50 million doses of CORBEVAX, and although the immunization is only approved for adults at this point, talks are underway to expand eligibility to those under 15 years old. Since 96% of India's adult population already has had one dose of the shot, with 77% fully immunized, the country is also studying how CORBEVAX performs as a booster dose. Much of India has at least some form of protection against COVID, although it is unclear at this point if CORBEVAX is safe to use for a booster shot.
The bottom line is that CORBEVAX could not have come at a better time in this pandemic. While the vaccination campaign continues to stagnate in the United States, the reality is that the majority of people around the world lack access to safe and effective vaccines, which creates a ripple effect throughout the world as new and potentially more dangerous variants emerge. Ending a global pandemic requires a truly global response. With CORBEVAX, we are surely one step closer to stamping out COVID forever.
Leave a Comment
About the Contributor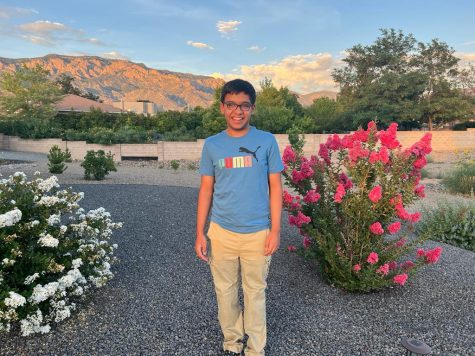 Uzair Hammad '24, Editor in Chief
Uzair Hammad '24 has been a writer and editor for The Advocate for four years, finally ascending to the fabled position of editor-in-chief. In his free...