Movin' Out:The SAT Goes Digital
Does this mean a future without the SAT?
No more #2 pencils or tedious scantrons—the SAT is moving online! On Tuesday, January 25th, the College Board announced their huge standardized testing overhaul. For international students, it begins in 2023 and for residents of the United States, the program will be available in 2024. This means that Academy's Class of 2025 and beyond will be administered a digital version of the SAT instead of the current print format.
How Does It Work?
There are no more transition periods and no more hard paper copies—from spring of 2024 on, the SAT will be completely digital! The new test will be taken on either a school-owned computer, personal laptop, or tablet. For students who do not have access to those options, the College Board has said they will provide devices. The digital graphing tool, Desmos has paired up with the College Board to add a calculator to the testing application, however, students are still allowed to bring their own to the testing center. A timer will run continuously throughout the test to hopefully alleviate stress about time management. This new format is considerably shorter than the previous SAT, which topped 3 hours and competes with the 2 hours and 55 minute ACT; the digital version is exactly 2 hours long. Additionally, there are going to be different forms of the test. The testing application will choose from a large database of questions and feed each test taker a different set of prompts than their neighbor. This allows for more flexible scheduling of test dates, but it also opens potential avenues to cheating because questions will be reused over multiple test dates. Students will also not be able to get their tests back after taking the exam. Scores, on the other hand, will be available within a matter of days instead of the current two-week waiting period.
Adaptive Format
The College Board has released information on a new, adaptive style of testing. All students will get the same level of test on the first half of the reading section and then the application will begin to separate students that did well into a higher testing bracket than ones that did poorly. Students that did well will get a harder set of questions and ones that did not will be given significantly easier ones. This format has many drawbacks, most notably in the math section. If a student excels at precalculus and does poorly in the prealgebra section, the test will bracket them lower and they will perform more poorly during the later sections. In general, this format allows for a faster-paced test. However, the scoring is not straightforward for this format, as getting hard questions wrong is different from missing easier ones. Students in the lower bracket will not be able to score as high as the test-takers in the other bracket.
New Content
The reading passages on this digital test will be shorter than the ones on paper and will contain a wider range of topics that are more appealing to high school students. In addition to this, there will only be one or two comprehension questions per passage. As for math, calculators will be allowed throughout the entire section, so there will no longer be a math no-calculator portion of the test. The math questions themselves will also be much less wordy than in previous years.
Why Change?
The ongoing pandemic has influenced an increasing number of colleges to go test-optional and many are staying that way for the foreseeable future. This means that fewer students are taking standardized tests. Nationwide, the number of people taking the SAT has dropped by half a million. This means that the College Board has lost more than thirty thousand dollars in funds. The College Board is currently trying to position itself as having the more appealing test by influencing students to take the SAT as opposed to the ACT or not taking a test at all. These changes are designed to make the test less stressful, easier for schools to administer, and more accessible for students to take as our world shifts and becomes more technologically advanced.
Leave a Comment
About the Contributor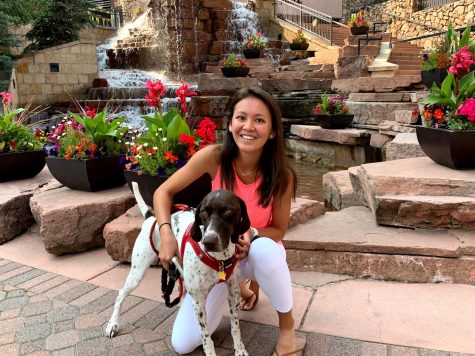 Kaeli Kampschmidt '23, School and Local Editor
Kaeli's love for literature and writing shines through her work as the School and Local Editor. A consistent writer and editor of The Advocate for two...