Stephen Breyer Retires from Supreme Court
On January 26, Supreme Court Justice Stephen Breyer announced his retirement from the United States Supreme Court, effective when his replacement takes office. This gives President Joe Biden a pivotal and rare chance to appoint a nominee to the high court. President Biden has pledged his choice will be the first Black female Supreme Court Justice, a monumental first.
Over the last several years, a series of defeats and heated confirmation fights in the senate have led to a 6-3 conservative majority in the supreme court, with former President Trump nominating and placing three justices. Last year, liberals heaped immense pressure on Breyer to retire, including leading activists and members of congress. Justice Breyer, who is 83 years old and the court's most senior liberal justice, took part in many historic cases over the last three decades since his appointment to the court by President Bill Clinton in 1994. Specifically, Breyer played a key role in protecting Affirmative Action and the Affordable Care Act, as well as supporting abortion rights throughout his tenure. He also sought to achieve compromise at a time when the court has veered to a much more politicized and polarized state.
Breyer's retirement gives President Biden a critical chance to appoint a justice of his own, which could help boost enthusiasm in his party ahead of this year's midterm elections. Among the names discussed for the slot are Ketanji Brown Jackson, an appellate judge who has worked her way up the federal judicial system, and Leondra Kreuger, a justice on the California Supreme Court. Jackson appears to be the frontrunner at this point; she was considered by President Obama in 2016 before he ultimately settled on nominating Garland. Either way, the pick will mark yet another first for a historically diverse administration and will pave the way for a new sense of representation on the high court for decades to come.
Leave a Comment
About the Contributor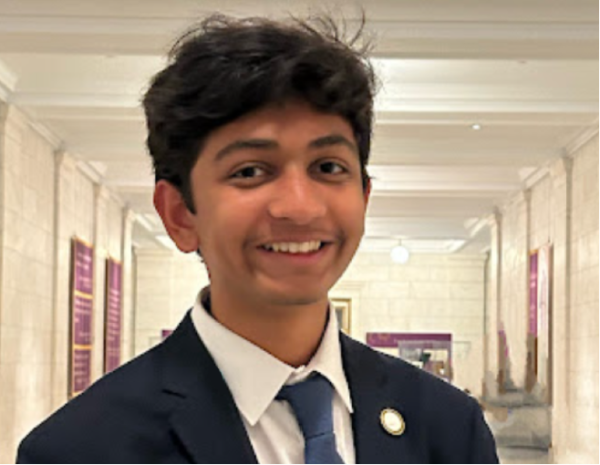 Abhishek Narahari '24, News Co-Editor
Abhishek is a deeply engaged member of the Albuquerque Academy community, part of several government and politics-focused clubs and activities. For the...