Supreme Court Strikes Down Vaccine Mandate for Private Employers
As the Omicron variant sweeps through the country, President Joe Biden tried to leverage the power of the Occupational Safety and Health Administration (OSHA) to control the spread of the virus by instituting a vaccine-or-test law for all companies with more than 100 people, mandating that 80 million workers either get the vaccine or test negative each week in order to work. Only 3 days after the new measure took effect, the Supreme Court struck it down in a 6-3 decision on the grounds that OSHA overstepped its bounds in enforcing the law, but allowed the mandate to continue for most hospital workers around the country.
The new rule from OSHA was enforced as an ETS (emergency temporary standard), which allows the administration to place a measure in effect for 6 months when it is "necessary" to protect employees from "grave danger." OSHA claimed that the measure would save approximately 6,500 lives over the course of six months. But 27 Republican states, along with 26 business groups led by the National Federation of Independent Business. As a means of circumventing the ruling, Biden has called on state governments to issue their own vaccine mandates to protect their citizens. The American Medical Association (AMA) was also disappointed with the decision, saying, "The Supreme Court today halted one of the most effective tools in the fight against this aggressive virus.
However, the Supreme Court did uphold the administration's mandate for health care workers in a 5-4 decision. The rule provides leniency for medical or religious reasons, but was still contested by some states, most notably Missouri and Louisiana. The dissent wrote, "[These cases] are only about whether [Centers for Medicare & Medicaid Services] has the statutory authority to force healthcare workers to undergo a medical procedure they do not want and cannot undo." The mandate will also apply to other hospital workers, not just healthcare workers, but also people like contractors and volunteers. The mandate must start going into effect within the next 30 days.
While the Biden administration didn't achieve a universal mandate for all workers, a move which they claimed would save thousands of lives, a more limited mandate was allowed by the Supreme Court which may come under fire in the days to come by conservative states. It serves as a reminder of how polarized our country has become and a reminder of the heated debate over pandemic-related mandates that continue to simmer and hamper progress against the virus across the country.
Leave a Comment
About the Contributor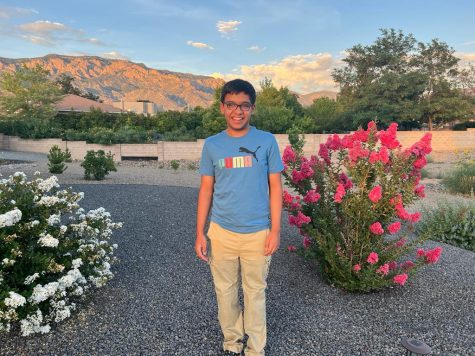 Uzair Hammad '24, Editor in Chief
Uzair Hammad '24 has been a writer and editor for The Advocate for four years, finally ascending to the fabled position of editor-in-chief. In his free...