Elizabeth Holmes Goes to Trial
She made millions and lost it all, ripping off investors along the way.
Elizabeth Holmes and her company, Theranos, once symbolized what someone could do with an idea. Once worth a staggering $4.5 billion, Holmes dropped out of Stanford at age 19 to start her company in 2003. She claimed to have developed revolutionary blood testing technology that could perform hundreds of blood tests all from the pinprick of a finger. However, the acclaimed star of the medical field is now on trial for wire fraud after lawsuits were filed about how her technology does not perform as she said it would.
Holmes was an ambitious figure to look up to in the business world. Within a year of founding her company, it was valued at $30 million (Wall Street Journal). By 2010, Theranos was worth a shocking $1 billion dollars, which landed it in an elite circle of startup companies. Throughout the next 5 years, Theranos would continue to expand and gain high end investors such as Media Mogul Robert Murdoch and a partnership with Walgreens that gave the general public access to Holmes's blood test within stores (CNN). By 2014, Holmes was valued as one of the richest women in America by Forbes because of her 50% stake in Theranos's stock.
However, Holmes began to face backlash in October of 2015 when the Wall Street Journal released the first in a series of articles stating that Theranos only did a handful of its tests with their innovative blood testing machine, commonly called Edison. The device was said to only perform 15 of the 240 tests that Holmes claimed it could. Other tests were performed with classic blood testing technology and vials of blood. After the article, investors began to become suspicious of the company, and companies began to pull out of partnerships with Theranos, including Safeway and Walgreens. By 2016, CMS (the Center for Medicare and Medicaid Services) threatened to ban Holmes from the laboratory business. By summer of 2016, Holmes's net worth decreased from $4.5 billion to $0. By 2018, she had been charged with massive fraud and criminal fraud. In 2020, Holmes was further charged with wire fraud, and after much delay due to Covid and Holmes' pregnancy, her trial began in August 2021, which could land her in jail for more than 20 years (CNN).
"
It's a lot easier to do bad things when you think that you're doing it for a really good cause.
— Dan Ariely
Once further investigations were conducted, prosecutors realized that Holmes's device could only perform 12 of the hundreds of tests that it was supposed to, and furthermore, test results were often inaccurate. This leads to the question, how could so many big name investors fall prey to a company that was completely fake? Some of Holmes's high-profile investors and board of directors included media businessman Robert Murdoch, Tim Draper who is a member of venture capital firm Draper Fisher Jurvetson, Walgreens, former United States Secretaries of States Henry Kissinger and George Shultz, former CEO of Wells Fargo Richard Kovacevich, former CDC director William Foege, and many more according to crunchbase.com. CNBC reports that the psychology of deception was what led all of these investors to lose millions. Part of the reason that Holmes was so easy to believe was because she believed the lies she was telling herself and others. Behavioral expert Dan Ariely told CNBC that "It's a lot easier to do bad things when you think that you're doing it for a really good cause." Holmes believed that she could save lives, and that was what she told investors. However, in her attempt to save people, she actually ended up hurting them more.
Elizabeth Holmes is an ambitious young woman who had an idea on how to better the world. But when her idea did not work, she convinced herself that a bit more time and money was all she needed to solve the issue. However, that was obviously not true, and because of that, the repercussions of Holmes's treachery may not end with her. Technology startups in the future may no longer be trusted because of the billion dollar deception that Holmes was able to sell to some of America's most renowned businessmen and companies. Elizabeth Holmes and Theranos will serve as a cautionary tale to prospective investors and inventors on what happens if you cannot deliver, even if your intentions are good.
View Comments(1)
About the Contributor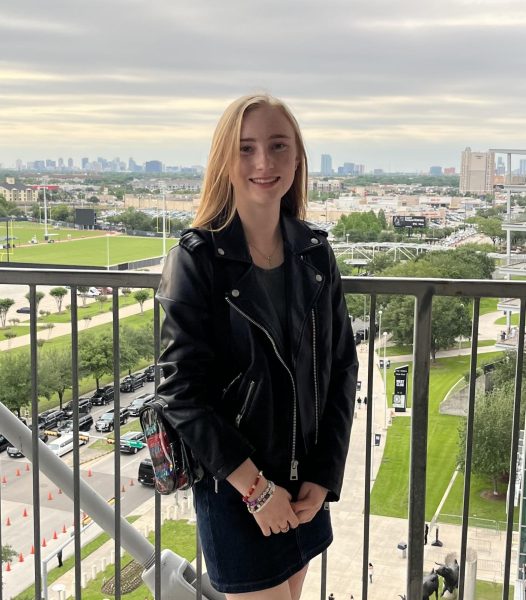 Elizabeth Hiller '25, News Co-Editor and Webmaster
Elizabeth has been writing for The Advocate since 7th grade. She enjoys writing news, school and local, and arts and culture articles. Outside of writing,...