Islamophobia in the Wake of 9/11
2021 marked the 20th anniversary of the greatest tragedy in modern American history, 9/11. After terrorists hijacked four commercial airplanes and killed almost 3000 people, hundreds of thousands more died in the War on Terror. America's response to 9/11 has been characterized by widespread Islamophobia and domestic backlash against Arab-Americans.
The War on Terror has not ceased since the attacks on 9/11 and the subsequent response from George W. Bush's administration. The war is estimated to have caused 900,000 deaths and cost eight trillion dollars, according to the Costs of War project at Brown University. The study "includes U.S. military members, allied fighters, opposition fighters, civilians, journalists and humanitarian aid workers who were killed as a direct result of war, whether by bombs, bullets or fire." It does not, however, include indirect deaths, such as deaths by displacement or war-related diseases. Deaths from The costs of the War on Terror include all post-9/11 expenses spent on wars by the U.S.
Over the last two decades, as the deaths and costs have multiplied, many commentators and politicians have critiqued the ongoing wars in the Middle East and beyond. Critics often highlight the military-industrial complex – a phenomenon describing the profit incentives of private companies and individuals to fund military actions – as the primary reason for continued U.S. involvement in the War on Terror. Others point to the repeated failures of U.S foreign intervention. The original justification for the War on Terror was the importance of a coordinated U.S. response against thriving terror groups like the Taliban, but it now seems to fall flat in the context of the Proud Boys and other far-right domestic terror groups.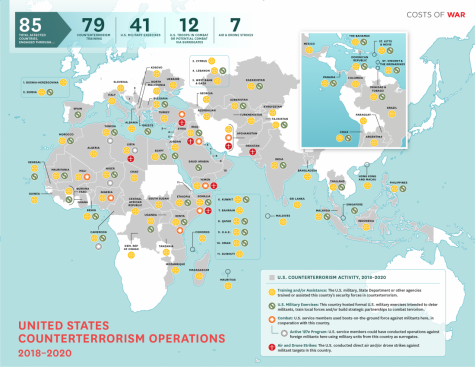 No matter the reason, 9/11 and the War on Terror marked a new and unwelcome beginning for Muslims in the U.S. Between 2000 and 2001, hate-crimes against Muslims skyrocketed over 1600 percent, according to the FBI. The day of the attacks, 29 year-old Brian Harris of Ronkonkoma, New York, was charged after holding an Arab-American at gunpoint while making anti-Arab threats. A day later in Salt Lake City, a 31 year-old white man, Michael Herrick, was charged after starting a fire in a Pakistani restaurant; three days after that, Frank Silva Roque shot and killed Balbir Singh Sodhi, a 49 year-old native of India. Roque also fired shots at a man of Lebanese descent and Afghan residence. Similar incidents were rampant in years following the attacks. The Islamophobia Research and and Documentation Project by the University of California, Berkeley, found that nearly 80 percent of Muslims living in the U.S. were at least somewhat worried for their safety in post-9/11 America.
The attacks on 9/11 and the subsequent War on Terror changed views towards Muslims and other Arab-Americans not only among other citizens, but also in a political context. President Barack Obama was repeatedly accused of being a radical Muslim terrorist-sympathizer during both of his election campaigns and during his presidency, despite being a Protestant. Rumors about Obama's birthplace and faith circulated among Republican voters and, although largely denounced by politicians and political parties, inserted themselves into some circles of the Republican party.
In 2015 and 2016, there was yet another rise in hate crimes against Muslims along with a renewed attack on Muslims in the political arena during the candidacy and presidency of Donald Trump. In his campaign, Trump's repeated Islamophobic and anti-Arab claims spread misinformoration regarding Muslims and Arabs. Several times, he falsely claimed that a large group of Muslims celebrated 9/11 in New Jersey shortly after the event. During a CNN interview, he also claimed, "I think Islam hates us. There's something there that — there's a tremendous hatred there. There's a tremendous hatred. We have to get to the bottom of it. There's an unbelievable hatred of us." Shortly after getting elected, in January 2017, Trump signed an executive order barring citizens from seven Muslim-majority countries for 90 days and Syrian immigrants indefinitely. For some countries, the ban lasted until 2021, when President Joe Biden put an end to it.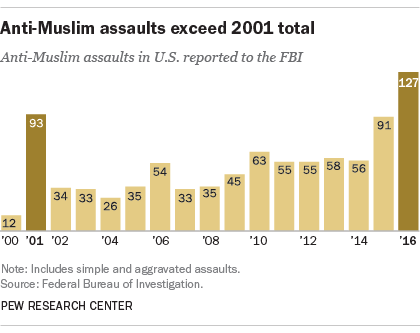 Since 2016, when hate crimes against Muslims in the U.S. peaked, they have gone down again as of 2019. In 2007, the first Muslim was elected to Congress, Rep. Keith Ellison, D-Minn., and, in 2018, Reps. Ilhan Omar and Rashida Tlaib were elected to Congress, the first Muslim women to do so. Muslim communities are also growing in the U.S., with more than 1500 new mosques springing up between 2000 and 2020 and an estimated 3.85 million Muslim citizens in the U.S. as of 2020.
The attacks on September 11, 2001, brought not only suffering to those directly involved but also to countless others in the U.S. and around the globe, much of it perpetrated by the U.S. government in the name of the War on Terror. Islamophobia and a general fear and hatred towards Muslims and Arab Americanst has plagued the country for the last two decades. Nonetheless, the ethnic and religious groups are making themselves present on the Political scene and still growing.
Leave a Comment
About the Contributor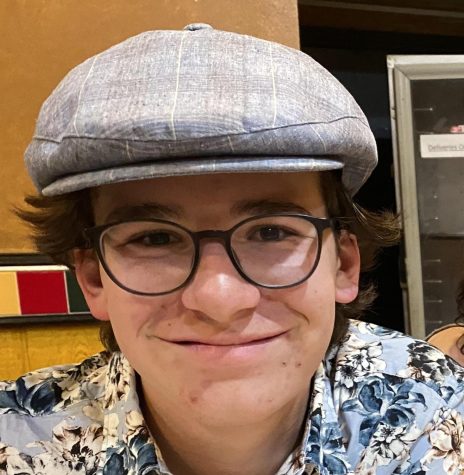 Darin Eberhardt '25, Opinion and Arts & Culture Editor
Opinion and Arts & Culture editor Darin Eberhardt '25 has been working with the Advocate since 7th grade and joined the Editorial Board in early 2023....