Paralympics
Great athletes, great competition, and the triumph of the human spirit
From a woman who started her paralympic journey 29 years ago, to a country with their best finish ever, the 2020 Tokyo Paralympic Games were full of many incredible performances sure to inspire millions all over the world. The Paralympic Games are a series of sporting events that allow the best athletes with disabilities from around the world to compete against the greats in their respective sports. The United States Paralympic Team ended their Paralympics with 104 overall medals (37 gold, 36 silver and 31 bronze medals). They finished in third place on the total medal count just behind China and Great Britain. China had a very impressive display, winning 207 medals (96 gold, 60 silver and 51 bronze medals) and ending in first place in the overall standings. British athletes took another 124 medals.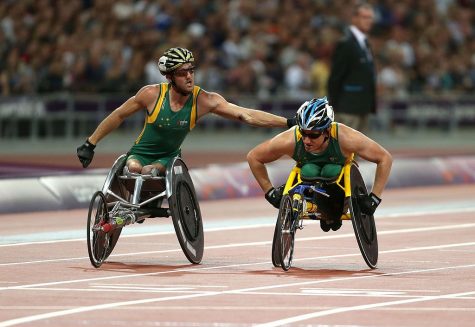 Although the U.S. did not have the highest medal count, they still put on an impressive performance. On the last day of the Paralympics, September 4th, the U.S. won gold in both men's wheelchair basketball and women's sitting volleyball, some of the most popular Paralympic events. Wheelchair basketball is the largest Paralympic event. The US men's team faced off against Japan on Saturday, in which the U.S. team staged a late comeback to win the gold in a tight game with a score of 64-60. The women's sitting volleyball team also had a great Paralympic run against China, their long-time rivals, in a thrilling match that ended with the U.S. on top, winning three sets to China's one.
One of the greatest stories to come out of the 2020 Paralympic Games concerned Dame Sarah Storey, a woman from Eccles, Manchester, who won her 17th gold medal in the Tokyo Paralympics. This 17th gold medal made her the most decorated British Paralympic athlete ever. She was born without a functioning left hand, as her arm got stuck in the umbilical cord and developed abnormally. This did not stop Sarah Storey though, who, at age 14, began her Paralympic journey as a swimmer in the 1992 Barcelona Paralympic Games. She has since won five gold medals in swimming but due to persistent ear problems, she had to convert to cycling. This was a welcome change as she was quickly able to adapt to the new setting and ended up winning 12 more gold medals as a cyclist. Sarah Storey has had many roadblocks in her career but has overcome almost all of them to make her one of the most celebrated Paralympians of all time.
One nation in particular had an astonishing performance in this year's Paralympics winning 19 medals overall, which is almost five times their previous record of four. This nation was India. After having a total of only 12 medals (4 golds) in their previous appearances, all of this changed in Tokyo as the Indian Paralympic team ended with 19 medals (5 golds), by far the most ever by the Indian team. Their efforts were spearheaded by Avani Lekhara, age 19, and Sumit Antil, age 23. Lekhara won two medals (1 gold and 1 bronze) in her sport of shooting. She was the first woman from India to ever win two medals in a single edition of the games. On her way to gold, she broke a Paralympic record and equaled the world record, putting her on top in the SH1 10m air rifle event. Another young athlete who won gold was Sumit Antil, winning in the F64 javelin throwing event. He ended up breaking his own world record three times in six attempts,an incredible feat, and one of the greatest field displays ever seen in the Paralympics. These incredible performances and many other remarkable achievements by other Indian Paralympic athletes allowed them to put on a performance that will be remembered for many years to come in their mother country.
View Comments (2)