Taya's Top Ten Books of the Summer
Giovannni's Room by James Baldwin

A deep dive into the questioning of sexuality and gender identity, Giovanni's Room is a revolutionary novel for its time. Written in 1956 and taking place in the same decade which was a particularly hard time for members of the LGBTQ+ community, the book is filled with the immense tension and guilt of our narrator, David. While looking out of his darkening window, he reflects on the past year of his life. His former lover is sentenced to the guillotine and his ex-fiancé is long gone on a steamboat back to America. Peeking into his complex mind, we follow the journey of David and Giovanni–all the way to the tragic culmination of their relationship. The two meet when David happens upon a lively bar in his neighborhood. In he walks, and he finds himself immediately stricken by the beauty and demeanor of the young, mysterious bartender. The rest is history. Follow the two as they make their way down the cobblestone streets of Paris up to the art quarter of Montmartre, secret confessions, covert yearning, and all. In these pages, find a philosophical love story, intrigue, mystery, and more. After reading, expect to see a lot more of Baldwin mysteriously appearing on your bookshelf.
Mary Ventura and the Ninth Kingdom by Sylvia Plath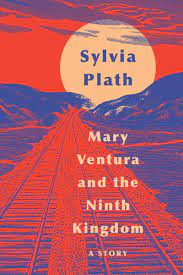 If you thought you had already read all the Plath there is to read, fear no more! Mary Ventura, a short story written by Plath when she was only 21, is an easy and quick read, but also incredibly memorable. Filled with undertones of darkness and sensual attention to detail, this story is filled with twists and turns until the very end. The story commences with a girl being put on a train by her parents. Mary, the main character, protests, but is left with no choice: she must board the train to nowhere. At first she is charmed with the luxury and indulgence of the train, but quickly her trip takes a sinister turn. Soon, Mary realizes her only chance to escape is to pull the emergency brake and run as if her life depends on it. Will she survive the escapade? Or will she be forced to continue on her road of darkness? You can find a pdf of the novella online or pick it up at your local library!
Normal People by Sally Rooney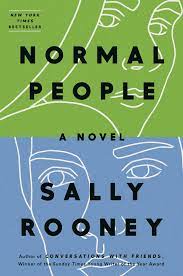 Normal People is regarded by many critics as one of the best contemporary romance novels in recent years, and I think I'd have to agree. This intensely realistic portrayal of modern love follows Marianne and Connell through their lives from highschool to college. Marianne seems to have everything, a nice house, a perfect family, and all the money in the world. The only things she lacks are friends, a social life and any form of love. Severely broken and lost, Marianne finds herself drawn to Connell, the popular boy at school who seems to have everything she does not. Connell and his family struggle to make their way through life, specifically financially. An intense and extremely complicated relationship ensues with all the typical difficulties and more: anxiety, miscommunication, and secrecy. Sally Rooney, being a Marxist, includes class struggle and power dynamic in all of her books and short stories. Because of this and more, Normal People is the opposite of shallow, as it explores the emotional and physical effects and gestures of love in a way most have never seen before. Seeing the struggles of these two teenagers turned into young adults, we the readers find it hard to believe that these characters don't actually exist. We see them in ourselves. Sally Rooney brings a breath of fresh air into the romance genre with this unforgettable and brilliant novel. I can guarantee that you won't regret giving this book a read.
A Little Life by Hanya Yanagihara –
PLEASE CHECK TRIGGER WARNINGS BEFORE READING!!! 16+

This devastating tale is not for the faint of heart. A Little Life focuses on the life of Jude St. Francis, a mysterious and timid young man who swears to never reveal his past to his friends. Jude has a strange limp and visits the doctor multiple times a week. His three best friends, Willem, Malcolm, and J.B. have learned to not ask questions about his condition. As they see their friend in agonizing pain and emotional trauma they make a pledge to stick with Jude for worse or better. Will they ever find out the truth? What will happen when they do? This 750-page-long novel is really a trip, one that will stick with you for years to come. This book is filled with a lot of hard-to-read material, which only makes the silver-lined clouds that come with the eternal bond of friendship even more meaningful. This one will most definitely have you staring at your ceiling in disbelief. Filled with love, pain, intense emotion, and most of all friendship, Hanya Yanagihara's sophomore book, while dark and disturbing as it is, offers a kind of fast and fleeting hope. Much beauty can be found within its pages.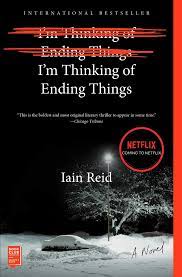 I'm Thinking of Ending Things by Iain Reid
Thriller fans, this one's for you. Talk about an atypical book: this one can be read forwards, backwards, or from any page. This is the kind of novel that's meant to be read more than once, so that you can catch yourself finding new details and ominous messages along the way. The story starts like the beginning of a bad dream. The unnamed narrator and her relatively new boyfriend, Jake, are taking a trip to meet her soon-to-be inlaws. The weather takes a turn for the worse with the snow coming down in a brilliant wall of white. Matters get worse, and weirder, as the couple arrives at the isolated farmhouse of Jake and his parents. An awkward and almost sinister dinner leads to weird conversations, a dark trip to the basement, and voices in the walls. Tensions rise and the couple leaves, temporarily assuaged, but an unplanned detour to an abandoned highschool leaves both the characters and the readers scrambling to find their way through the dark to the climactic finale of this book. Plot twists galore, sinister butterflies in the stomach, and a long night awake wait ahead for those who dare to read this psychological and terrorizing novel.
The Book Thief by Markus Zusak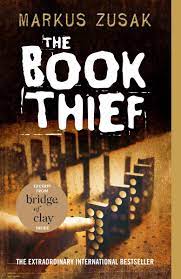 This book is a historical novel like no other. Set in Nazi Germany in the years 1939-1945 and narrated by Death itself, The Book Thief is a tale of a little girl names Liesel and the tragedy, anguish, and pain that seems to follow her everywhere. When she discovers the beauty of books and the sphere of literature, she makes it her mission to "steal" and save books from the German building that the Nazis plan to have burned. Along her perilous journey, she makes unforgettable friendships, finds the true meaning of love, and learns as much as she can through her secret literary rendezvous all while walking a thin line between peace and violence, hate and acceptance, allies and enemies. Expect tear-stained pages and long sleepless nights after this one. A perfect young-adult read, this one suits all age groups and is perfect for heated discussions with family and friends.
The Invisible Life of Addie Larue by V.E. Schwab
A fated marriage, an irreversible curse, a Faustian bargain to live forever. This is only the beginning of the tragic yet beautiful story of Addie Larue. In exchange for immortality, she is forgotten by everyone she meets. As Addie's story unfolds through the centuries and continents, she starts to wonder if a life of exquisite art, timeless history, and beautiful landscape is worth living a life of loneliness, one without leaving a mark… That is, until 300 years later, when she walks into a hidden bookstore in the depths of Manhattan and meets a man who remembers. Who is this stranger? How has fate managed to lead them to each other through centuries, millions of people, countless streets? It's almost too good to be true… Filled with heartbreak, adventure, fantasy and more, this book will take you to the fourth dimension. Be prepared for days of binging, because this book is utterly and completely unputdownable.
Little Women by Louisa May Alcott

One of my all time favorite classics, Little Women will bring you comfort in the hardest of times. Character driven and meandering, this book takes you through the tumultuous life of the March sisters: Jo, Amy, Meg and Beth. With very accessible language designed for young readers, its heartwarming and emotional content will be sure to pull at your heartstrings and plaster a big smile on your face. If you're looking for something homely, warm, and stress-relieving, get lost in the world of the March family. This book was somewhat revolutionary for its time, with not one but four strong, independent, and extremely likeable female protagonists. While the pacing is slow, if you find yourself cherishing and appreciating the smaller details of ordinary life, this one is a perfect pick for you. Kick off the fall season with a book that most clearly resembles the feeling of a warm blanket, hot drinks on cold days, and nature's transformation from green to golden.
Beach Read by Emily Henry
Travel to your nearest bookstore and buy this book if you are looking for a book to take your mind off the start of school and transport you back to the heart of summer. January Andrews arrives at North Beach Shores in search of a peaceful oasis to write the next best American romance. Already carrying some serious baggage, the last thing she needs is an embarrassing run in with her biggest college nemesis, Augustus Everett. Would it be even worse if he was still her biggest rival? Who even chooses to write the most desolate literary fiction anyways? Just when January thinks she's hit rock bottom, an accidental bet is struck up between the enemies: Gus will attempt to write a romance novel and in return, January will take her shot at sci-fi. The first one who sells their book wins. As time progresses, January realizes that Gus isn't nearly as bad as she thought. What made her hate him in the first place? And more importantly, she does her stomach somersault every time she sees him? With witty conversations, memorable banter, and a swoon-worthy ending, this book is perfect for hopeless romantics, newbies to the genre, or anyone wanting to recall what it feels like to fall in love.
Conversations With Friends by Sally Rooney

Another Sally Rooney, how predictable… but in all seriousness, of all my summer reading, this book is the one that left me reeling. It will have you thinking about the story for weeks. While enraging and frustrating at times, this book is sure to make your emotions run rampant in a way only few novels have done before. Our main characters Frances and Bobbi have been friends through college, but their lives get flipped upside-down when they meet a glamorous and respectable couple, Nick and Melissa, one night while performing poetry. Flash forward a couple months and Frances finds herself catching feelings for Nick. Riddled with guilt, anxiety, and frustration, things lead to others and soon, Frances finds herself lying to Melissa, her closest friends, and even herself about her secret and immoral relationship. Rooney flawlessly encapsulates Frances as an incredibly young and gifted young-women, but also one of great self-destruction. If messy, character-driven, twisty stand-alones appeal to you, make sure to check this one out. A book to be devoured in one sitting, this beautifully dishonorable book will have no trouble leaving you wanting more.
View Comments (2)
About the Contributor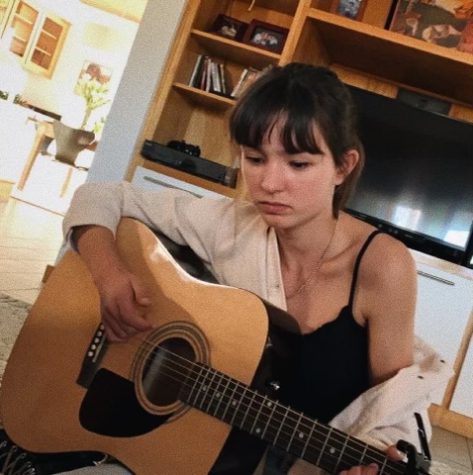 Taya Demianova '23, Arts and Culture Editor
Taya's position in the Advocate reflects her love for journalism. She is able to write fiery passionate articles like Kid Cudi's Gender Bending Performance while...