Alex Touche '17 Signs with New Mexico United
Alex Touche '17, 2019 Ivy League Defensive Player of the Year, makes it in the USL.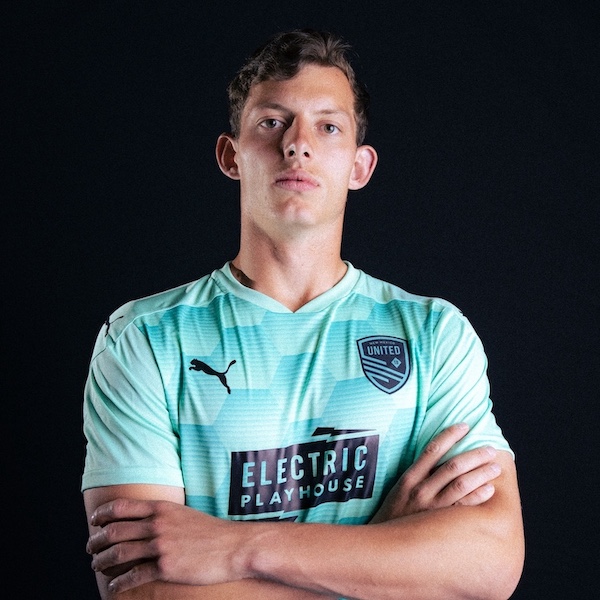 Albuquerque Academy alum Alex Touche '17 has recently signed with the soccer team, New Mexico United. Touche played soccer for the Academy, before attending the University of Pennsylvania and playing soccer at the collegiate level. Following his time at UPenn, Touche signed on with New Mexico's very own soccer team in December of 2020 and began practicing with the team in January of 2021.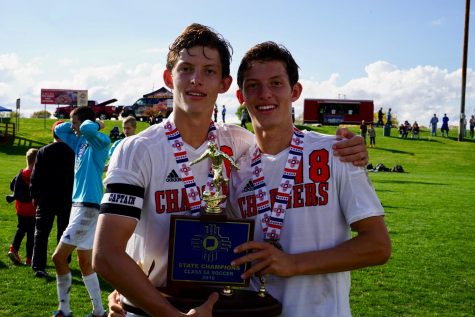 Touche and his twin brother, Charles (also class of 2017) lived in London, England until they were nine years old; then their family moved to Albuquerque. He attended Manzano Day School for two years before starting at the Academy. "We grew up playing [soccer], and we watched soccer religiously," Touche stated as he talked about where his love for the sport originated. Like most children, Touche dreamed of becoming a professional soccer player. "Growing up, playing professional soccer was always my dream," Touche remarked. As he got older, however, professional soccer became less of a goal and more of a fantasy. But as his time playing the sport was coming to an end, Touche decided that "[he] wasn't ready for the journey to end." That's when the coach of New Mexico United contacted Touche and gave him the opportunity to continue playing the sport he loved.
"
"Losing teaches you to really value winning.
— Alex Touche '17
Touche would not have been able to play professionally without lots of hard work and many failures. "Losing teaches you to really value winning," said Touche. He also highlighted that losing lets you learn from your mistakes and makes you figure out how you can be better. During his sophomore year at Academy, Touche and his team lost at the state tournament for the second year in a row, and that loss encouraged them all to work harder, learn from their mistakes, and it gave them the determination they needed to win in his junior year. The other qualities that allowed Touche to achieve his dream were lots of practice and teamwork. Even during the off-season, Touche and his team spent time training and practicing together.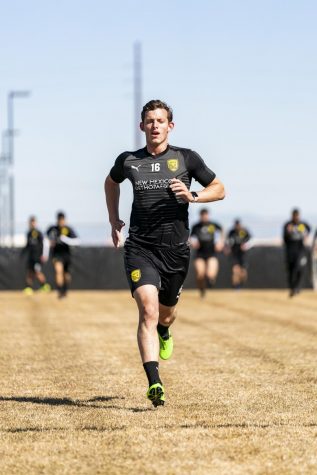 New Mexico United, in the realm of American soccer, is placed in the United Soccer League or USL. The USL is right below Major League Soccer, or the MLS, which is basically the equivalent of the MLB (Major League Baseball) or NFL (National Football League). Although USL teams will sometimes play MLS teams, USL players generally hope to get picked up by an MLS team. Within the USL, New Mexico United is considered a good team; they made it to the semi-finals last year. Although there are other new players on the New Mexico United team this year, Touche is the only one coming straight out of college; all the other new players are transfers from other teams. Touche plays center back, a defensive position. He enjoys the position because of "the amount of pressure, and feeling like you are the last line of defense."
"
"Don't waste the day; come in with the mindset that you're going to get better.
— Alex Touche '17
From watching soccer on television in London to playing on a professional team in New Mexico, soccer has always been a part of Alex Touche's life. When asked what advice he would give to aspiring athletes or  anyone who wanted to achieve their dream, Touche said "Don't waste the day; come in with the mindset that you're going to get better." The New Mexico United Season begins in May, so be ready to support your fellow Charger! Congratulations to Alex Touche on all that he has accomplished so far. The Academy community can't wait to see what you achieve in the future!
All Photos Courtesy of Alex Touche
Leave a Comment
About the Contributor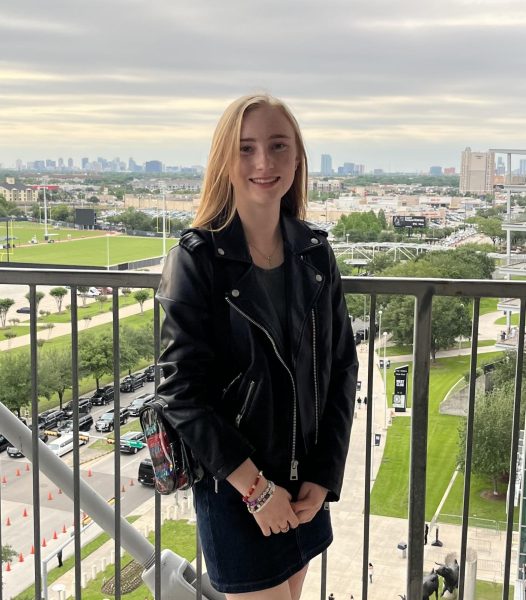 Elizabeth Hiller '25, News Co-Editor and Webmaster
Elizabeth has been writing for The Advocate since 7th grade. She enjoys writing news, school and local, and arts and culture articles. Outside of writing,...