In our Hearts Forever
Prantik Nath, commonly known as Bruno around campus, tragically passed away on March 27, 2021. The son of Bengali immigrants, Shyamal Nath and Protiti Sarker, Prantik had originally attended AIMS high school in Albuquerque, New Mexico, but joined Albuquerque Academy in the 8th grade. With an impressive work ethic and the academic record to go with it, Prantik was a fun-loving, humorous, and kind guy, known for cracking witty jokes with a straight face. We often walked over to Whole Foods across the street to eat grocery store sushi. He paid for me when I forgot my money. Once he managed to eat the wasabi whole without even making a face. Prantik was an avid weightlifter, painter, and basketball player, playing on the C-Team as a freshman. Phil Romero '14, the C-Team coach at the time, said, "He always had a sly and wry sense of humor that was never brash and boisterous, but infectiously happy. And as I'm sure so many have said, Prantik had the charisma of Bruno Mars." Hence the nickname. Prantik had ambitions to work in NASA as a future career. We honor his presence in the Academy community as an athlete, friend, companion, and scholar. Prantik will forever be missed by those he touched, both in the Albuquerque Academy community and beyond.
View Comments(1)
About the Contributors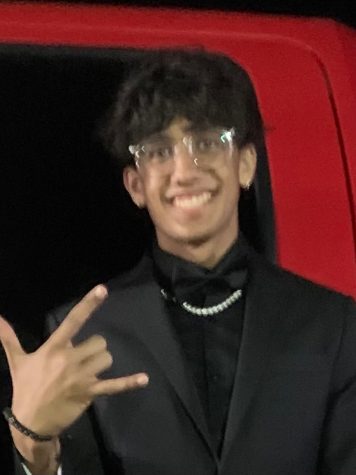 Neil Mahto '23, Opinion Editor
Neil Mahto '23 is the life of the party in every group and situation. You can always count on him to crack the right joke and put a smile on your face....
Arinjoy Das '22 (AJ)
Since writing articles in 6th grade, Arinjoy (AJ) Das has evolved as a writer in his school years. During his sophomore and junior year, he represented...