Far Right Extremism in Congress
How Conspiracy and racism in the hall of government
Over the last few months, far-right extremism in the United States Congress has become more apparent. Officials like Rep. Marjorie Taylor Greene (R – GA) and RepLauren Boebert ( R – CO), have called for violence against their Democratic counterparts and touted conspiracy theories. All of their claims spreading misinformation are dangerous to the country.
The House Freedom Caucus is a group of about 48 House Republicans who are among the most conservative members of the House of Representatives. Many of its older members are veterans of the Tea Party, a conservative populist movement that emerged around the 2008 election. Over the last four years, Former President Donald Trump's inflammatory rhetoric energized and emboldened people on the far-right nationwide, including politicians in Congress who branded themselves as loyal to Trump.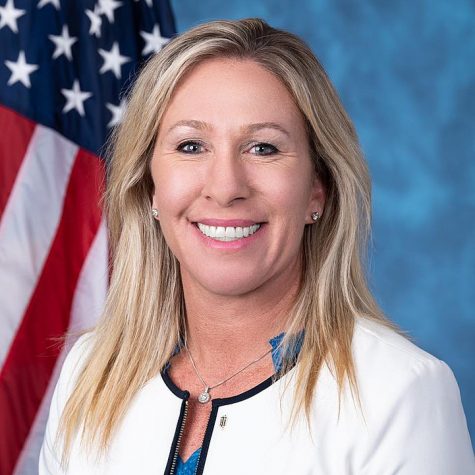 Freshman Congresswoman Marjorie Taylor Greene has recently come under fire for pushing a number of QAnon conspiracy theories, often ones that are racist, antisemitic, and violent. In a now-deleted Facebook post, she suggested that the California wildfires were started by space lasers owned by a prominent Jewish family. She has also liked social media posts calling for the execution of high profile Democrats. Greene defended herself, saying "Over the years, I've had teams of people manage my [social media] pages. Many posts have been liked. Many posts have been shared. Some did not represent my views." Greene has also said that the school shooting at Marjorie Stoneman Douglas High School in Parkland, Florida was a "false flag" operation, or a staged event specifically designed to make one side look bad and push an agenda. In a video from 2019, she confronts David Hogg, a survivor of that shooting, about gun control. When Hogg ignored her, she said, "He has nothing to say, because he's paid to do this." Greene was placed on the House Education and Labor Committee, as well as the Budget Committee. On February 4th, she was removed from both committees. House Democrats proposed the measure after pressuring Republicans to remove her themselves. All of the House Democrats at only 11 House Republicans voted for the measure, making the vote 230-199. House Minority Leader Kevin McCarthy, who voted against her removal, called the process a "partisan power grab."
Greene is not the only far-right member of Congress under fire. House Freedom Caucus Chairman Rep. Andy Biggs (AZ), as well as many other members of the caucus, defended her against plans to remove her from her committees. Biggs himself has been accused of working with Ali Alexander, the organizer of the "Stop the Steal" movement that led up to the January 6th attack on the Capitol, alongside Rep Mo Brooks (AL) and Rep Paul Gosar (AZ). All three deny this allegation. Lauren Boebert is also accused of trying to help the rioters. Boebert live-tweeted during the insurrection, including information about House Speaker Nancy Pelosi's whereabouts. She also denies allegations of assisting the rioters.
As seen in the attack on the Capitol, right-wing extremism is a threat to our country and our democracy. While not all Republicans in Congress are outright spewing conspiracy theories and calling for violence, too many are complicit and refuse to call this dangerous behavior out from their own party.
Leave a Comment