Anti-Vax Movement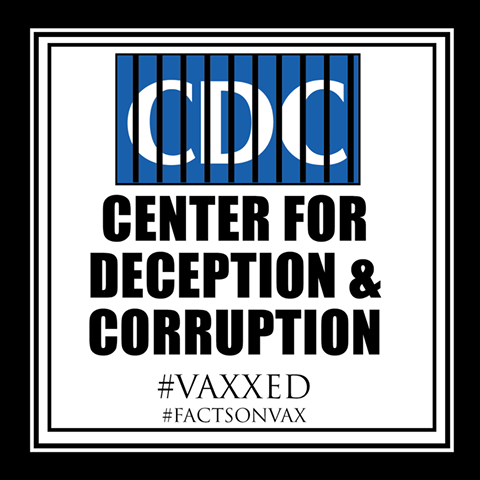 Vaccines, invented in the late 16th century, are one of the safest and most effective ways to stay healthy. Vaccines expose our immune systems to viruses in a controlled environment, allowing our body to develop antibodies and, in some cases, lifelong immunity to the disease.
Let's look at an analogy to help us better understand vaccines, anti-vaxxers, and the rise of the anti-vaccine movement.
Imagine you are playing a board game with three other people. Before you start the real game, you decide to play a practice round. One person plays the practice round with you, one thinks they don't need the practice round, and the last one ends up missing the practice round. In this situation, the "practice round" is the vaccine, while the "real game" is the exposure to the disease. Similarly, each of the people mentioned represents someone in real life. Two people take the vaccine. One anti-vaxxer decides not to get vaccinated and one person doesn't get the opportunity to take the vaccine.
Before we dive further, another important term to know is herd immunity. Herd immunity describes when most of a population has been vaccinated and is immune to a specific disease. This assists in slowing the spread of a disease within a connected community. The two people who played the practice round and took the vaccine make a positive contribution to herd immunity, understand the game, and have prepared their bodies. The other two people can be split into two separate groups: those who could not get the vaccine and those who refused the vaccine. Sometimes individuals cannot get vaccinated for reasons including a fear of needles, allergic reactions, and cost. In this case, these people would be protected by herd immunity. However, with herd immunity, the vast majority of the population has to be vaccinated for it to protect those vulnerable members of society. For example, with measles, about 95% of a population has to be vaccinated to achieve herd immunity. Scientists do not yet know how much of the population has to be vaccinated to achieve herd immunity for Covid-19, but considering how infectious this disease is, we know the percent must be high. Anti-vaxxers, the second group of people who refuse vaccines, decrease the likelihood of achieving herd immunity. Some reasons people are anti-vaxxers include: thinking the vaccines are ineffective, thinking vaccines cause other illnesses or harmful side effects, and that vaccine-preventable diseases are no longer prevalent.
History shows us that when vaccines are used worldwide, they effectively lower case numbers and death tolls. For example, before the MMR (measles, mumps, and rubella) vaccine was created and widely used, it was estimated that seven to eight million children died of measles every year. After the vaccine was produced and distributed, the death toll dropped significantly, and in 2018 there were reported 140,000 deaths (World Health Organization). This vaccine is thought to have saved more than 23 million lives between 2000-2018 (World Health Organization).
The belief that vaccines can cause other diseases probably came from Andrew Wakefield, a British physician. In 1998, Wakefield published a few of his articles inThe Lancet, a British scientific journal, claiming a connection between the MMR vaccine and increased autism in kids. In 2004, after some investigation into his articles and studies, The Lancet refuted his findings because of falsehoods in his study (Medical News Today). Later his medical license was revoked for abusing his position of trust, and he was banned from practicing medicine in the UK. In 2020, a review was conducted involving over 23 million children who had taken the MMR vaccine. The results found no increased risk of autism nor encephalitis (Medical News Today). Despite these studies, many anti-vaxxers today still believe that the MMR vaccine has some correlation with autism.
Nowadays, the reason for vaccine hesitancy is probably a result of medical misinformation propagating online. Ever since the rise of the internet, we have had the amazing ability to spread information quickly and effectively. However, the problem with this is that not all the information you see on the internet is correct. Anti-vaxxers spread their misinformation through many different platforms like Facebook, Twitter, Instagram, and Youtube. On Youtube, about 32% of vaccine related videos are actually promoting anti-vaccine conspiracy theories. These anti-vax videos also have more likes and more views than videos encouraging people to get vaccinated. Similarly, when searching the words "vaccination" or "immunization" on Google, about 43% of the search results lead readers to anti-vax websites. With the rise and worldwide chaos caused by the novel coronavirus, it is important, now more than ever, to get correct medical facts on vaccines.
With two Covid-19 vaccines approved and being distributed in the US, it is important for everyone who can get vaccinated. According to a poll taken last year in the U.S, the rate of people who were willing to get vaccinated went from 72% to 52% over the year (Pew Research Center). This drop in willingness is probably due to some uncertainty about side effects and cost. Although these reasons do not necessarily make someone an anti-vaxxer, about 31% of participants said they did not think they needed the vaccine. This is a big problem because, as I mentioned above, we will most likely need more than 70% of the population vaccinated to achieve herd immunity. Their decision impacts their own health as well as the health of everyone around them.
Let's take a break from statistics and go back to the board game analogy. Let's say it's nearing the end of the game, and something happens that was not properly addressed in the instructions. It's the anti-vaxxers' turn to play, the one who "did need a practice round." They are stuck and are not sure how to proceed. They end up moving, but it is not a good play and will eventually cause them to lose the game. The other person who went to the bathroom and missed the practice round is stuck in the same situation. Because of this, they ask the two who played the practice round for help. You offer your advice, putting the other players in a more promising position. This is an example of herd immunity.
To sum up, scientists, doctors, and those already vaccinated urge anti-vaxxers to unplug their ears and listen to the facts. For the sake of themselves, their neighbors, and their loved ones. This is the only way for the world to overcome the Covid-19 pandemic.
Leave a Comment