Introducing Climate Club
New Club Organizes for Change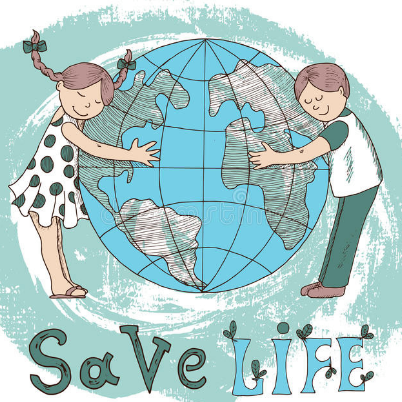 The Climate Club, started by Ada Ovitt '25 and Varin Sood '25, is focused on educating Academy students about climate change. The Climate Club also educates students on how they can help combat the effects of climate change in their daily lives. Their meetings are held every Friday from 3:00-4:00 and are open to all 8-12 grade students. The topics for their meetings are decided by what the students want to educate themselves on and what ideas they want to discuss.
Both Ovitt and Sood are very passionate about climate action. In fact, Ada Ovitt said, "For a very long time I've been concerned about climate change and wanted to do something, but I didn't know what." She felt like the best place to start was by educating herself and other Academy students. They emailed Ms. Palmer about their ideas for the climate club a couple of months ago. Ms. Palmer then put them in contact with Ms. Reese and Ms. Anderson, the advisors of the environmental club, with whom they learned about ways to combat climate change. They participated in demonstrations in front of city hall every Friday and read articles about climate change before creating the official club and holding their first meeting.
Their first goal for the club is to create a video for Academy students about the effects of climate change and ways to help. They also plan to attend the National High School Climate Forum, which promotes high school students on a national level to exchange information and ideas about climate change. This forum will take place around Earth Day and will showcase several environmental clubs and speakers. The climate club is invited to this forum and is looking forward to attending. If you're interested in joining the fight against climate change, email Ovitt ([email protected]) or Sood ([email protected]) for more information.