Back to School!
Albuquerque Academy is ready to welcome its students back to class! Last Tuesday, New Mexico's public health order was changed to allow private schools to operate at 50% room capacity, allowing all Academy students who want to return to campus to be able to do so. With the recent news, there are many changes coming our way in the next few weeks.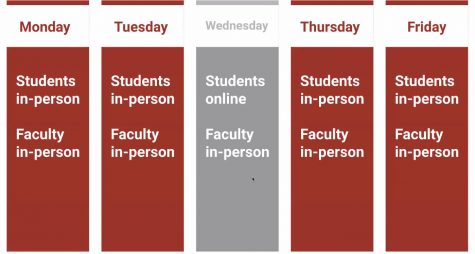 6-7 students will be able to return on February 8, 8-9 students and seniors will return on February 16th, and sophomores and juniors will come back on February 22nd. School will be in-person for all days of the week, except for Wednesdays, when all students will learn online. Faculty will be teaching from campus throughout the entire week. All students will be mandated to take COVID tests before they return to campus. After the initial full phase of testing, 20% of students will be randomly selected to receive COVID tests every week on Fridays as a public health measure. If a student tests positive for COVID-19, they and their entire cohort, or group, will be sent home to learn online for five days. The cohort will be retested the following Wednesday, and if they all test negative, they will be allowed to return to in-person learning on Thursdays. All students will receive a lanyard, which will have to be worn at all times with your ID card to properly identify everyone. Students will be asked to sign a community pledge, reiterating the commitment to the school's new rules. As for athletics, here is the athletics schedule.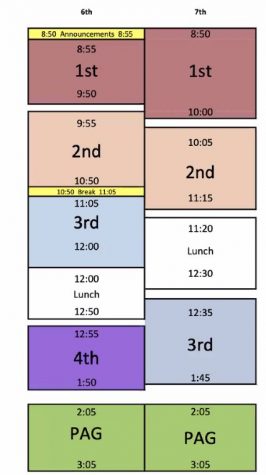 Schedules will be reissued on Monday, February 8. Here are sample schedules for 6-7 students, and 8-9 and 10-12 students. There will be no access to lockers or commons during the school day. Instead, students will be able to congregate outside in groups of five or fewer, work out in the gym (only if they have reserved a spot ahead of time), or go to an assigned study hall area, given that students will not be able to hang out in the library. The library will also not be open for book-browsing; instead, there will be pathside pickup for those who want to check out books.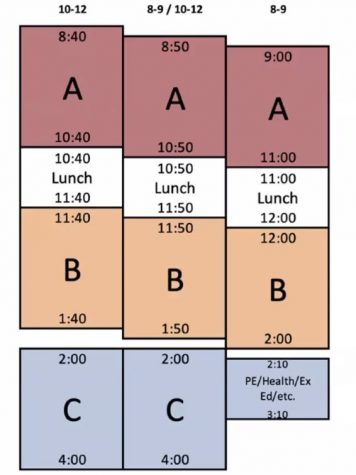 10-12 students can also leave campus during free blocks if they choose. However, anyone who leaves between 10:30 a.m. and 2 p.m. must be scanned out. For students who arrive early or stay after school, study halls will be run from 7:45 a.m. to 5 p.m. every day. As for advisory, advisors in 8-12 will schedule times that work for all advisees. 6-7 students will have scheduled family time, most likely during lunchtime. In the event of inclement weather, like snow days, there will be online learning for all students. After spring break, there will be a mandatory two-week quarantine, where all students will learn online if people decide to travel or gather over the break.
There will be a Zoom webinar for 8-9 students who will return in-person on February 8 at 7 p.m., and an on-campus orientation for 8-12 students choosing to return to school on February 10th and 11th from 4:45-5:45 p.m. Students should keep a look out for an email with more information. Supply pickups for online students are scheduled for February 16th, 17th, and 18th, with the bookstores having extended hours on February 18th. Finally, as we approach the end of the year, tentative celebrations are being planned for all students in the third semester, including 7th and 8th grade celebrations, the 9th grade formal, and the 6th grade family olympics.
For more information, visit the Learning Reimagined page on Albuquerque Academy's website.
Let's get back to class!
Leave a Comment
About the Contributor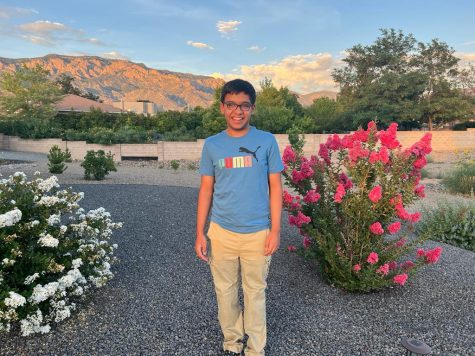 Uzair Hammad '24, Editor in Chief
Uzair Hammad '24 has been a writer and editor for The Advocate for four years, finally ascending to the fabled position of editor-in-chief. In his free...