The Lincoln Project
Republicans against Trump create a trove of attack ads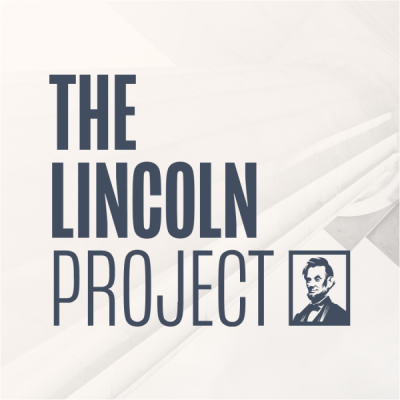 Is Donald Trump a good fit for president? The Lincoln Project, a group of conservatives working to defeat the current president, argues he is not. The project is spreading its message through ads, largely distributed via social media. Donald Trump is destroying America. He is misrepresenting what it means to be a Republican Party member by degrading the rule of law and the Constitution. They're planning on campaigning in the swing states, persuading Republicans to vote for Biden. Intended target audiences for ads include right-leaning men, suburban Republican women, and college-educated Republicans. They feel that the Democrats have not been employing the right tactics to impact Republican voters, so they are taking matters into their own hands. The Lincoln Project intends to persuade Republican voters to vote for the Democratic nominee for the first time in their lives and get America out of the tumultuous state it is in, for which they largely blame Donald Trump.
The group is composed of George Conway, a conservative lawyer and husband of former White House counselor Kellyanne Conway, and Steve Schmidt, a longtime Republican strategist who worked for George W. Bush and ran John McCain's 2008 presidential campaign. John Weaver, a Republican strategist who also worked with McCain, is also a founder, along with Reed Galen, who worked on both George W. Bush campaigns, and Mike Madrid, former political director of the California Republican Party. Many others are also involved, and they have all disavowed the current version of the Republican Party. This group feels that the Republican Party has betrayed them and their values. John Weaver says they've "gone from caring about character, the rule of law, defending the Constitution, and free trade," but now, "no one cares about all the issues that [they] fought for." The group believes they can make a difference by talking to Republican voters using the language and iconography that Republicans understand and have seen many times supporting their party's campaigns. When talking about the same issues, Democrats and Republicans use strikingly different terms. Gun safety for a Democrat is gun control for a Republican. A Democrat sees undocumented immigrants, while a Republican sees illegal aliens. With this in mind, The Lincoln Project connects better with members of the Republican party and uses this to sway them to vote Democratic this election.
The advertisements paid for by The Lincoln Project feature their blatant abhorrence of Trump. The Project emphasizes that voters need to protect and sustain the integrity of democracy and not stand with one person, the president. They highlight the contrast between choosing their party or their country by asking the question "America or Trump?" Within the ads, they get their point across by using elements of satire. The ads highlight Trump's instances of racism, sexism, and narcissism. One ad called "Memories" features a narrator listing all of the good times Americans have lost during the lockdown. The narrator mentions times with friends, weddings, sports, and graduations in hopes of resonating with the viewer and telling them that there is hope of normalcy if they vote for the Democratic nominee. Another viral ad released by the Project is a play on Ronald Reagan's "Morning in America" ad from 1984. It flips Reagan's ad on its head and is instead titled "Mourning in America." It shows images of run-down houses, people waiting in lines wearing masks, and hospitals admitting patients. There is somber music in the background, and the narrator calls the country "weaker, sicker, and poorer" and asks the question, after another four years like this, "will there even be an America?" When released, it received more than half a million views. The project is also trying to catch Trump's attention. Trump has tweeted on these ads calling them "The Loser's Project."
After this tweetstorm, the Project came up with a new ad strategy, ads targeting Trump himself. "Shrinking" directly addresses Trump and mentions his notorious campaign rally in Tulsa being "smaller than expected." The ads run on TV shows the president watches to ensure he sees them. The goal is to provoke the president, make him lose his focus, and get his campaign off track. They know the one thing you can never get back in a campaign is a lost day, and they are eager to capitalize on that with the Trump campaign by distracting the president.
The Lincoln Project has focused its energies on targeting the swing states of Arizona, Florida, and Pennsylvania. These states are amongst a small group of states that will likely decide the 2020 race. The information they put out focuses on Trump's inability to handle the coronavirus's spread, citing his lies, rejection of science, and lack of plan for America's future. Not everyone is behind The Lincoln Project. Some progressives blame the project for creating the Republican politics they now condemn. Many Republican allies have called them traitors and mercenaries for taking large donations from Democrats, saying they are doing this just to maintain their relevance. Nonetheless, the group continues to move forward with its plan, raising more than sixty million dollars and going from the original eight founding members to thirty-five paid employees. Many of these staffers have arrived at The Lincoln Project's headquarters or "war room" in Washington, D.C. They are ready to do whatever it takes until November 3rd to remove the current president from office.
Leave a Comment