More Than Recycled
The Art of Sustainable Fashion
Fashion is undoubtedly an art form. The creative freedom that fashion gives to all individuals is unmatched, and is the reason why the fashion industry is so broad and predominant. However, one of the greatest potential downfalls of this industry is the effect of fast fashion. Fast fashion is, in short, the term used to describe brands and designers that rapidly push their runway collections into stores to meet current trends. Increasing overall global emissions, brands that are known for fast fashion have collectively increased production which has done much more than just pollution. The leftover material waste from designs is directly discarded which creates a higher demand for these materials in the future. More commonly than not, these fast fashion brands also provide unethical treatment for animals in which they use for skins and furs. Recycled fashion has become highly prominent along many brands, and for the sake of the environment, is the only way we can dig ourselves out of the grave fast fashion has created.
Leave a Comment
About the Contributor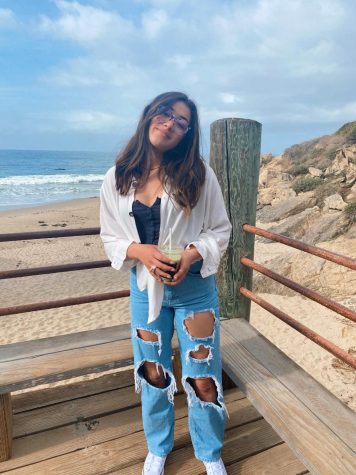 Stella Hudson '23, Arts and Culture Editor
A junior at the Albuquerque Academy, Stella Hudson is one of the kindest people around campus. She views success in a refreshing way. She doesn't think...