Kamala Harris: the Myth, the Legend, the Woman
When Joe Biden announced Kamala Harris as his Vice-Presidential pick on April 11th, responses from the American public were glowing. Women and People of Color felt that they had finally been heard, and as some shed tears of joy, others simply basked in the possibility that finally- finally- we may have true representation in the highest office. Even before her nomination, however, Harris was a prominent figure in US politics, having made a name for herself as a Senator and a fighter for the people.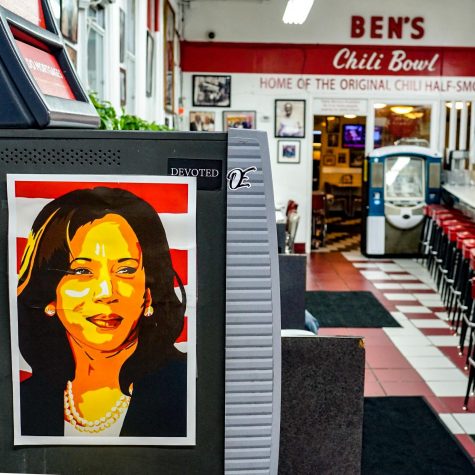 Harris, daughter of two immigrants, grew up in Berkeley, California, where her mother, Shyamala Gopalan, worked as a biologist focused on breast cancer research. When she was seven, her father, Donald J. Harris, an immigrant from British Jamaica, divorced her mother, after which Harris was raised predominantly by her mother, who passed away in 2009 from colon cancer.
After graduating high school in 1981, Harris attended Howard University where she earned two degrees in political science and economics, subsequently earning her law degree from the University of California, Hastings College of the Law. She passed the California bar in 1990 and began serving as the deputy district attorney in Alameda County, California. However, her career in politics did not begin until 2002 when she ran for, and won, the role of District Attorney for San Francisco, becoming the first person of color to ever do so. Her work was focused on reform projects as she created an environmental crimes unit, fought to get rid of the death penalty, created programs such as the Back on Track Initiative, which sought to reduce recidivism rates, and increased efforts to combat truancy. In addition, she also strongly opposed Propositions 22 and 8, which limited marriage to one man and woman, something that was cited when the Supreme Court legalized gay marriage in 2015. When Kris Perry and Sandy Stier became the first same-sex couple to be married in San Francisco, Harris famously officiated their wedding.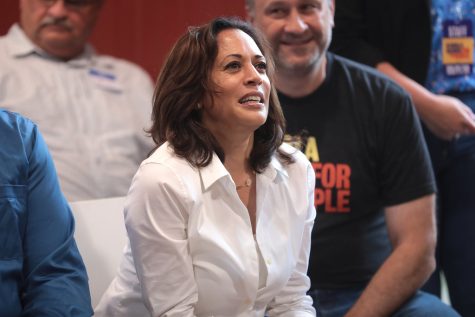 In 2010, Harris ran for Attorney General of California, winning the position and serving until 2017. In 2012, she won a historic mortgage case that provided relief to about 84,000 Californians during the housing crisis. She also made strides in dealing with crime, reorienting positions towards teenage prostitution into seeing the perpetrators as victims, rather than criminals selling sex. In addition, she fought to get rid of the death penalty, however, she received criticism for being "too tough on crime." Despite criticisms of her work, Harris made her reputation throughout the country known as a fierce political figure, especially after she became a California senator in 2017.
Since accepting the position of VP nominee, Harris has consistently made her positions against President Trump clear, especially with regards to the Coronavirus pandemic. "On Jan. 28, the vice president and the president were informed about the nature of this pandemic. They were informed that it's lethal … And they knew what was happening and they didn't tell you." Unfortunately, however, she is also facing political, and social backlash, most notably when Senator David Perdue purposely mispronounced her name at a Trump rally on October 17th. Despite this, her presence in this high profile campaign is striking a chord with voters everywhere as many regard Harris' nomination as a chance for women and POC to finally make strides in American politics.