Battle for the Senate
In the most important election year in recent memory, Senate races may the most consequential
With the upcoming 2020 election weeks away, Democrats are hoping to take control of the Senate from the Republicans after a brutal loss of the chamber in 2016. There are 35 seats up for reelection this year, many of which are likely to be fiercely competitive. The current Senate makeup is 53 Republicans, 45 Democrats, and two independents who caucus with the Democrats. To take control of the Senate, Democrats would have to flip up to four seats currently held by Republicans — three if the Democrats also win the presidency (as the vice president can function as a tie-breaker in the Senate), and four if they don't. There are 23 Republicans and 12 Democrats on the ballot this year. As recent Supreme Court nomination hearings, failure to pass ongoing coronavirus support, and other hot button political issues confirm, these races could make a huge difference in the political landscape for the next four years. Here's a breakdown of the most competitive and consequential races in the battle for the Senate.
Maine

Incumbent Republican senator Susan Collins faces the toughest reelection battle of her 23-year career. She is going up against Maine's Democratic House Speaker and four-term state representative Sara Gideon. The race is considered a tossup. Collins is unique in that she is an independent Republican. She has been called the most bipartisan member of Congress and has enjoyed high approval ratings throughout her career. However, this might be changing. Multiple polls show Gideon is slightly favored to win the race. This may be because Collins voted for Brett Kavanaugh and voted to acquit President Trump in the impeachment trial.
Colorado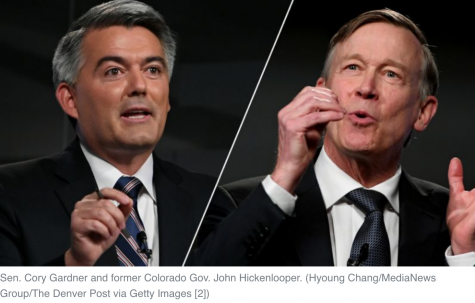 Republican Senator Cory Gardner is running against Democratic challenger and former governor of Colorado, John Hickenlooper. Hickenlooper, who also ran for the Democratic presidential nomination, decided to focus on the Senate race, where he is favored to win. Coupled with Colorado being a Democratic leaning state, Gardner is seen as one of the most vulnerable senators in the election due to his strong connection with President Trump. Gardner has voted with Trump 89% of the time during his tenure in the Senate. Hickenlooper was the mayor of Denver from 2004 to 2010, and served two terms as the state's governor, when he was widely regarded as an effective leader.
Arizona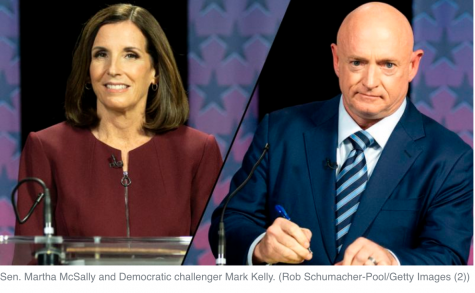 Republican Martha McSally is running for reelection against Democratic challenger Mark Kelly in a special election. McSally was appointed by Arizona governor Doug Ducey to fill the late John McCain's Senate seat and is running to serve out the rest of the term until 2022. Kelly, famous for his career as an astronaut and gun violence prevention advocate, is a formidable opponent for McSally. He has also outpaced McSally in fundraising by nearly 4 million dollars in the second quarter. Kelly is favored to win the race.
Montana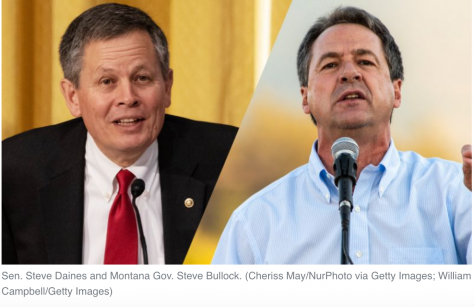 Democratic governor Steve Bullock is running against Republican senator Steve Daines in Montana. Bullock is a two-term governor and former attorney general of the state. He announced he would focus on the Senate race after unsuccessfully running for the Democratic presidential nomination. Daines is a businessman and former U.S. representative for Montana, first elected to the Senate in 2014 and running for a second term this year. He sits on the Senate Finance and Appropriations Committees. This is a highly competitive race, in which Daines is slightly favored to win. But Bullock is gaining ground, hauling in $7.7 million in the second quarter – a record for Senate races in Montana. He can use the money he can use to make his case to voters.
Georgia
R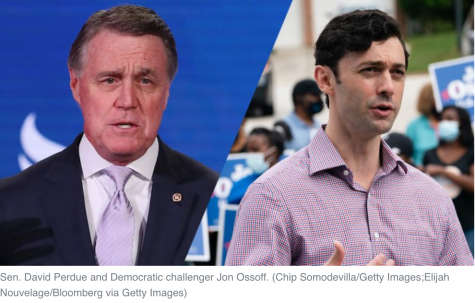 epublican senator David Perdue is facing off against Democrat Jon Ossoff in a bid for a second term. Perdue is a high-profile businessman, serving as the CEO of both Reebok and Dollar General. Ossoff is an investigative journalist and previously ran for the House in Georgia's 2017 special election, but lost. Georgia is especially competitive as both Senate seats are up for reelection after Republican Johnny Isakson announced that he would be retiring late last year, citing health concerns. Polls in Georgia call this race too close to call, but it seems that Perdue is favored to win the race.
Iowa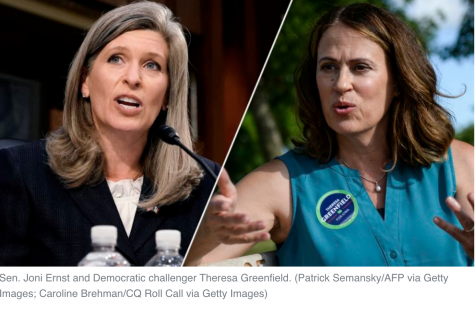 Republican Joni Ernst is running against Democratic challenger Theresa Greenfield in a tossup race. Ernst served in the Iowa State Senate from 2011-2014 and was an Iraq War veteran, where she achieved the rank of lieutenant colonel. Greenfield has no previous political experience and has dedicated her career to working in real estate. There's no telling who'll win this race; it's designated as a tossup by FiveThirtyEight.
North Carolina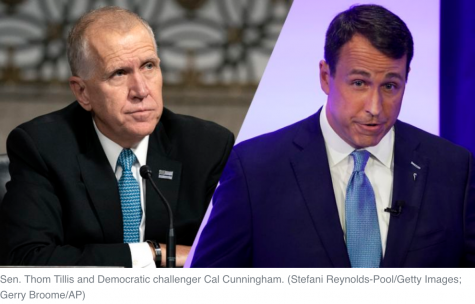 In North Carolina, incumbent Republican senator Thom Tillis is up for reelection in a tossup race against Democratic challenger Cal Cunningham. For Democrats to take back the Senate, this race is crucial for them to win. Cunningham is a former state lawmaker and military prosecutor. Tillis is the former speaker of the North Carolina House of Representatives and was elected first to the Senate in 2014. He has since tested positive for COVID-19 after attending the Rose Garden ceremony celebrating Judge Amy COney Barrett's appointment to the Supreme Court. Cunningham is slightly favored to win this pivotal race.
Alabama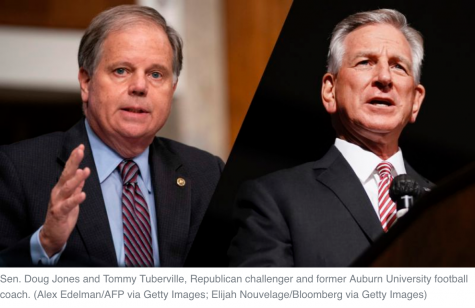 Finally, Democratic incumbent Doug Jones of Alabama is contending against Republican challenger Tommy Tuberville. With President Trump's endorsement, Tuberville, former football coach for Auburn University, quickly defeated former Attorney General Jeff Sessions in the primary. Jones, first elected in a special election in 2017 after Sessions vacated the seat to become Attorney General, is running for a full term. Pundits have said that Jones is the most endangered Democrat in the Senate and that the deck is stacked against him. Some express optimism, saying that if Jones won in 2017, there is a possibility he could be able to do it again. Nonetheless, Tuberville is favored to win the race.
The battle for the Senate is heating up, and Democrats, wary of a do-over from 2016, are putting in all that it takes to take back the Senate. While the Democrats seem slated to win most of these seats, the Senate races are sure to be competitive and dynamic, no matter the result – because in 2020, anything is possible.
Leave a Comment
About the Contributor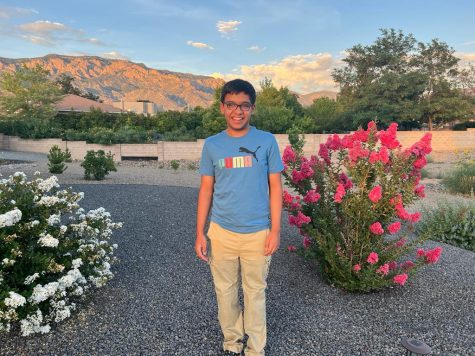 Uzair Hammad '24, Editor in Chief
Uzair Hammad '24 has been a writer and editor for The Advocate for four years, finally ascending to the fabled position of editor-in-chief. In his free...