School is Great; Wish You Were Here!
Academy Students Reflect on What School Means to Them
Online school, the word at the front of every Academy student's mind. But why are we staring at computer screens all day, and what do Albuquerque Academy students think about it? The world surrounding online school may seem daunting and hard to understand, but for any Academy community member it is vital to know exactly why we are still online and what our peers think about the circumstances.
Right now, Albuquerque Academy is not allowed to be in person because private schools are classified as small businesses. Therefore, they must operate under the business safety guidelines. Public schools are allowed back at 50% capacity whereas businesses and private schools are only allowed back at 25% capacity. In order for the Academy to continue its rigorous academic curriculum, school leaders have decided that we should either return fully in person or stay fully online.
Additionally, when asked about how students thought the on-campus activities were going, many responded with positive responses. "I didn't feel at risk at any point when I was there," said Elias Arredondo '23. "I feel like it would actually be difficult to get the virus," stated Julia Ross '21 when asked if she was concerned about the safety of being on campus and in person. The overall opinion regarding the safety of being in person was that students didn't feel at risk or overly concerned that they could contract Coronavirus while on campus.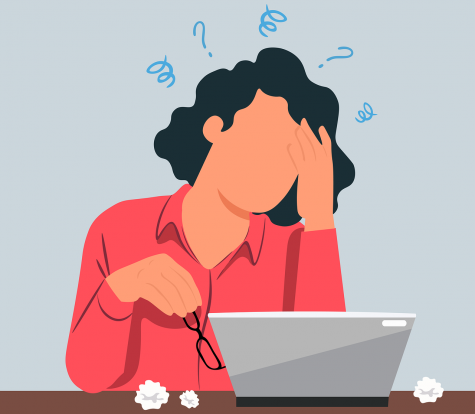 The opinions about online learning were a bit more varied. Addie Siembieda '24 said, "Compared to normal school, I just don't have as much motivation as I did." She also added, "I have no idea what is going on in my classes. I'm not really learning the material, so it all starts to feel a bit pointless." Sofia Carillo '26 adds, "There aren't as many activities we can do. When you're in person, there are so many things you get to do that can't really be done online." Some students are even speaking out against online school. Jordan Berg '26 has sent a handwritten letter and two emails to the governor about the unfairness of private schools only being allowed to return at 25%. She said, "It is unfair because hundreds of people can be in a Home Depot and a church, but only a handful can be in a private school."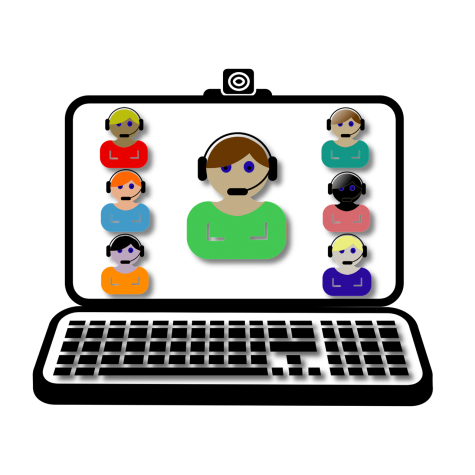 On the other hand, some other students were a bit more positive. "There has definitely been a lot less pressure. With fewer classes, you're able to concentrate and spend time on each individual activity," said Arredondo. "I feel like online school is a bit more stressful, but it has helped me because I'm able to focus more," said Josh Hudenko '25. A number of students are also enjoying the trimester schedule while online. "I prefer the longer classes. I feel like I have more free time, especially in the mornings," said Ross.
Everyone who was interviewed, whether they liked online school or not, would rather have been in person. "Going back to in-person would make everyone very excited," said Haley Pedersen '25. She also said, "Learning in person is better…even though there is a risk I think the school environment would be best."