Welcome New Art Teacher, Karl Orozco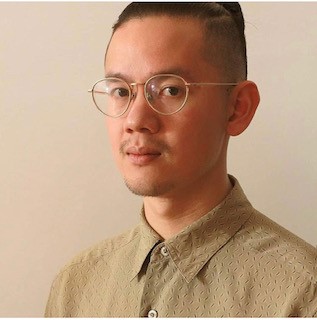 Starting your first year of teaching is always difficult. There are so many new protocols flying around and meetings to attend, but can you imagine doing it all online? The virtual format is something Karl Orozco has had to learn and as an art teacher, it has been more difficult for him than most. He has had to figure out how to teach art through a screen, while still having pieces convey meaning and value. He has already learned so much and is looking forward to continuing to grow during the upcoming months as he faces the unique challenges that come with online learning.
Orozco is an art teacher currently teaching Foundations in Art to the eighth graders and AP Studio Art to the seniors. He has already noticed differences between the age groups with the eighth graders just diving into their unique artist persona and the seniors already having found theirs and developing the skills that come along with it. He says that the seniors are able to "think about what they want to say or do with art," and they then try to come up with answers to a thought-provoking question through their pieces. In addition to these two classes, Orozco will be teaching Video Art in the winter to 10th-12th graders. The nature of these three classes is very different, from the age groups to the mediums used, but they are bonded by each individual's artistic vision and how they portray that to an audience.
This tumultuous year is Orozco's first full year of teaching. He moved to Albuquerque from Queens, New York where he worked as a freelance teaching artist and led after school workshops. Before that, he had a fellowship in Indonesia where he taught English to English language learners and also instructed them in some art programming. Although he does not consider himself familiar with New Mexico quite yet, he has been here before. In 2018, he had the opportunity to lead an animation program in Albuquerque for Working Classroom. Working Classroom is a nonprofit organization that provides arts education to low-income families and students of color. This program gave him a small taste of the city and introduced him to the Academy. Unfortunately, Orozco hasn't really been able to experience the culture of Academy yet, mentioning that he saw a video with people dressed up and walking around campus and said, "It looked so different to actually see people here." But he is hoping to see more people around soon.
The online format has its challenges, but Orozco thinks it is going well overall. He feels this is because "there is not a lot of right or wrong or true or false in art." Students can take liberties and express themselves in ways they aren't able to in other classes. Though it can be tricky to convey scale over the computer screen, Orozco has just found he has to be more specific when it comes to introducing basic skills to the Foundations students. Along with this, Orozco has had to be creative when it comes to collaboration online. He has utilized breakout rooms and random team pairings for projects, but this is something that is unfortunately lacking in the virtual setting as compared to an in-person one. Luckily, Orozco still feels like he knows his students well, even online. He tries to find ways to connect with his students on a more personal level by scheduling individual meetings through Zoom or meeting in person for one-on-one critiques.
In addition to teaching art, Orozco is also affiliated with the Yearbook and encourages students to follow their Instagram: @academyearbook2020. This year, instead of being able to observe the goings-on of our school from afar, the yearbook staff have had to actively gather content from the student body. Orozco urges students to engage with the prompts on social media to ensure their voices are heard in the yearbook this year.
Leave a Comment