Tin Can Alley: Worth Your Time or a Waste of An Evening?
Food and the restaurants that serve are two of the most cherished pastimes. However, due to the COVID-19 pandemic, many restaurants have struggled to turn a profit. However, one enterprise is apart from the pack, always extremely busy and lively. Tin Can Alley, opened in May of this year. The founder, Roy Solomon, previously held a position at Green Jeans Farmery which offers a very similar style of dining– featuring 10 different restaurants, each serving different cuisines. Inside Tin Can Alley are Michael Thomas Coffee Roaster, Santa Fe Brewing Company, Amore Neapolitan PIzzeria, S-A BBQ, On the Flip, Pho Kup, Guava Tree, Squeezed! Juice Bar, Nitro Fog Creamery, and Cocoa Flora Artisan Food Gallery. Since the day it opened, Tin Can Alley has been busy. Most evenings there is a line that stretches into the parking lot. Does Tin Can Alley live up to its hype? Is it worth your time and money?
Tin Can Alley is known for its lively environment and unique setting. When we arrived, we had no choice but to accept that claim. The establishment was one of the most extraordinary either of us had ever been to, and we hadn't even entered yet. Outside the main entrance, a colorful mural looms over the line to get inside the building. It is built of cargo crates similar to those you would see being used to transport goods on ships and trains. The exterior has one of the most unique architectures of any establishment in Albuquerque. When we walked inside, we were greeted with a collection of neon-lit restaurants that circled a common seating area. All the different cuisines of the restaurants provide a unique combination of smells. A rainforest environment, which is filled with tropical trees and one-of-a-kind wall paintings that add a colorful vibe to an already vibrant setting, provides two levels of indoor seating and an outdoor patio. The lower level consists of seven restaurants. A brewery, a chocolate shop and an ice cream parlor fill out the bill on the upper level. The patio provides an expansive view of the city, especially as the sun sets.
Every restaurant and public place in the state has a part to play in ensuring that COVID-19 does not get out of hand, and remains a manageable public health situation. Tin Can Alley was not the greatest team player. Many people waiting in the line to get in weren't wearing masks. Plenty of people who appeared to be unfamiliar with one another were well within the 6 foot guideline issued by the federal government. There was plenty of contact occurring between employees and customers. There was definitely a noticeable care-free vibe when it came to COVID-19 safe practices.
One of the biggest factors many consider when deciding whether or not to dine at a restaurant is of course the food. We were quite hungry on our way to the restaurant and were excited at the prospect of good food. In fact, one of the customers in front of us in line claimed, "The food here is pretty good. I guarantee [you all] will not be disappointed." After all, why would there be so many people if the food was only mediocre? Unfortunately, after sampling many foods from many merchants, we have determined that the food isn't even worthy of being deemed mediocre. We ordered a pizza from Amore, fish tacos from Guava Tree, a plate with a variety of chocolate from Cocoa Flora, and ice cream from Nitro Fog Creamery. All the savory food was incredibly greasy. The pizza had an excess amount of cheese, and the flavor was so moldy it was almost intolerable. The fish tacos were oily. However, the addition of pineapple was a bold move and really complimented the flavor of the taco. The sauce was very low quality as well. The chocolate plate had a lemon cookie, a blueberry lavender cookie, a chocolate peanut truffle, a chocolate mint truffle, a small bowl of corn nuts, and a cup of chocolate ganache. The two cookies were both average tasting, exactly how one would expect a lemon and blueberry lavender cookie to taste. Both truffles were mostly chocolate but they did have a good melt-in-your-mouth texture and overall the flavor was decent. The corn nuts were clearly processed and not made there. As we made our way to the ice cream place, our expectations had fallen off a cliff. However, the ice cream saved the experience and was a good way to cap off an otherwise pretty dull selection of food. The waffle cone was excellent and the ice cream itself was the perfect consistency. If your main concern is food quality and overall satisfaction, Tin Can Alley is not the place for you.
Considering the food was sub-par, it was well over priced. A 9-inch pizza, three small fish tacos, a platter of very stingy portions of chocolate, and two cups of ice cream set us back almost 100 dollars. The portions were small and the food did not match its hefty price. Tin Can Alley is not a location that is going to be sympathetic to your wallet.
Is Tin Can Alley worth your time or a waste of an evening? Although many of the specific aspects of Tin Can Alley were lackluster, we had a good experience and the night itself was enjoyable. One could decide whether or not to spend their night at Tin Can Alley depending on what they are looking to get out of it. If you are simply looking for an experience and night out, Tin Can Alley is definitely worth your time. However, if you are looking for a restaurant that has COVID-19 safe practices and good quality food that won't break the bank, Tin Can Alley is not your best bet.
Leave a Comment
About the Contributors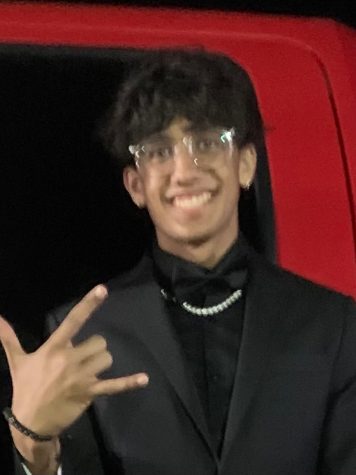 Neil Mahto '23, Opinion Editor
Neil Mahto '23 is the life of the party in every group and situation. You can always count on him to crack the right joke and put a smile on your face....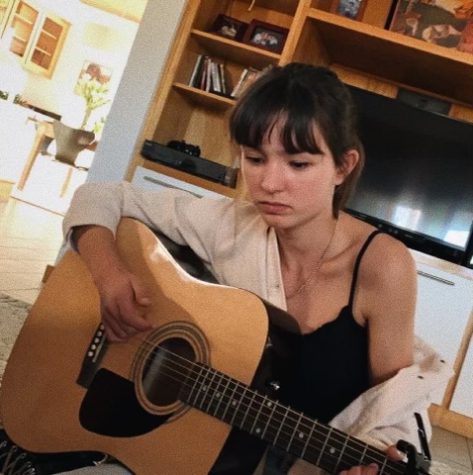 Taya Demianova '23, Arts and Culture Editor
Taya's position in the Advocate reflects her love for journalism. She is able to write fiery passionate articles like Kid Cudi's Gender Bending Performance while...