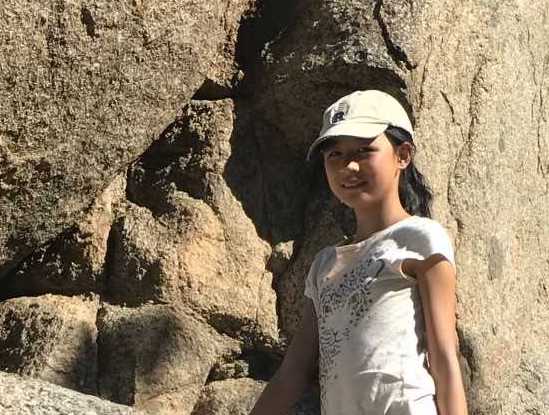 Welcome Rhea Fan '27!
Rhea Fan '27 is coming into the Academy community as a new student along with 164 others in the sixth grade. These are clearly unnatural times to be starting at a new school, but Fan says, "Even though we're doing stuff online and everything is so difficult… my family [head] was really nice, and [he was] always helping out… I thought that was really nice." She says that she's been able to make new friends online, but communicating over Zoom and email isn't the same as in person. Fan says the transition to the Academy from her old school has been fairly smooth. She says her teachers have helped by always keeping in touch. "We're always just reaching out and stuff. I feel like that's really nice."
Fan comes to the Academy from North Star Elementary and says her favorite thing here at the Academy is the amount of focus she gets from teachers, something that wasn't apparent at her previous school. She says her favorite classes are art and math. In math, she has Mr. Montaño, a favorite among students, and she says she's always loved to do art. Rhea calls chorus, her performing arts class, "fun and confusing at the same time." She says it's strange to have to sing on mute, but she is happy that the Academy is including it in the curriculum even with the ongoing pandemic. Concerts are something to look forward to when the pandemic is over, says Fan. She's excited to do drama next semester because she's always liked to act. Fan hasn't joined any clubs yet but is interested in joining track this coming spring if it happens.
Although Fan says that her online classes are going well, she feels that it would be better if we could be in person, even with restrictions. She says, "I'm feeling excited and nervous. It's like the first day of school all over again." Rhea is most excited about getting to learn and go to class on the "huge" Academy campus. She has her 'fingers crossed' that in-person classes will continue this year.