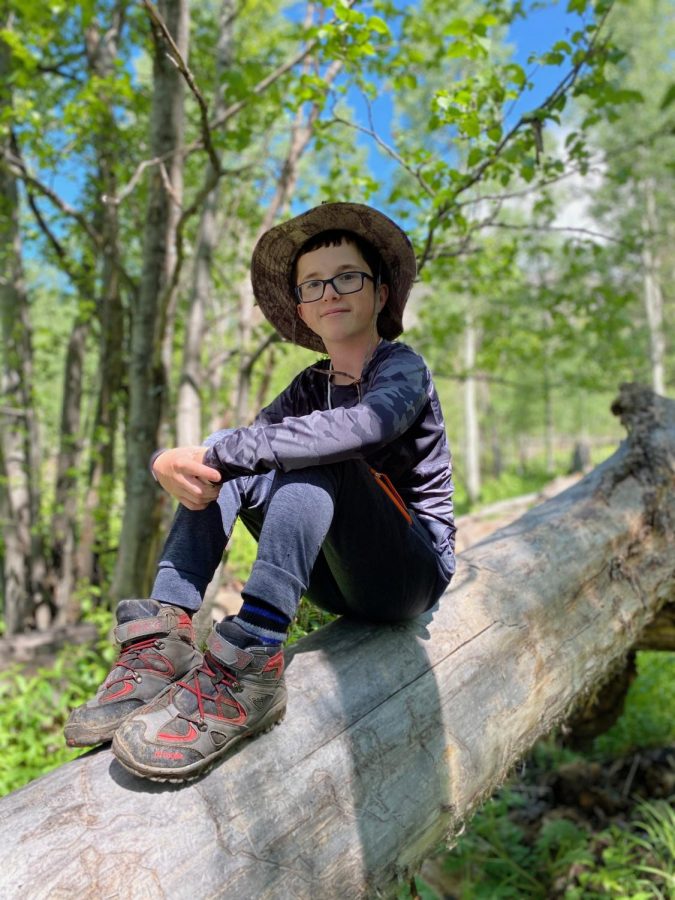 Welcome Diego Sanchez '27
Starting a school year online can be nerve-racking to any student, let alone at a brand-new school. However, sixth grader Diego Sanchez feels that his transition to the Academy and to online learning was as smooth as it could be. "It really felt like I was entering a new universe," says Sanchez when asked what his first few days of online school were like. "It was more serious in terms of schooling from the start," he explains, however, he felt like the easy-going classroom environment and accepting teachers made the process much more enjoyable, and made his transition nearly seamless.
One of his favorite parts of the beginning of the school year was the Convocation Car Parade, held in place of the typical ceremony on the first day of school. Sanchez feels like he was able to interact with his peers from a distance, and detailed the excitement he felt in recognizing familiar faces while also learning new ones.
In addition, when asked about why he chose the Academy over other schools, Sanchez described his family's history with the school. "My family members, including my dad and aunt, all told me that they wouldn't be where they are without the Academy, and that it changed their lives," describes Sanchez.  "I don't hope, but I know that it will do the same for me," he says.
Regarding activities he does right now, he is glad that he still has enough free time to do the things he loves, including writing stories and having ping-pong tournaments with his family. As for what he expects in the near future, Sanchez said he would like to continue interacting with new peers through the use of breakout rooms, and hopes to continue expanding his social circle. He also plans on joining the Tech Apps Club in the 6/7 division, and anticipates joining more clubs as we approach school in-person.
When asked about his overall experience so far, Sanchez tells me "I was nervous to start school because of difficulties with interacting with others online, but my experience so far has been better than I anticipated," and relayed excitement in the thought of experiencing all that the Academy has to offer in person.