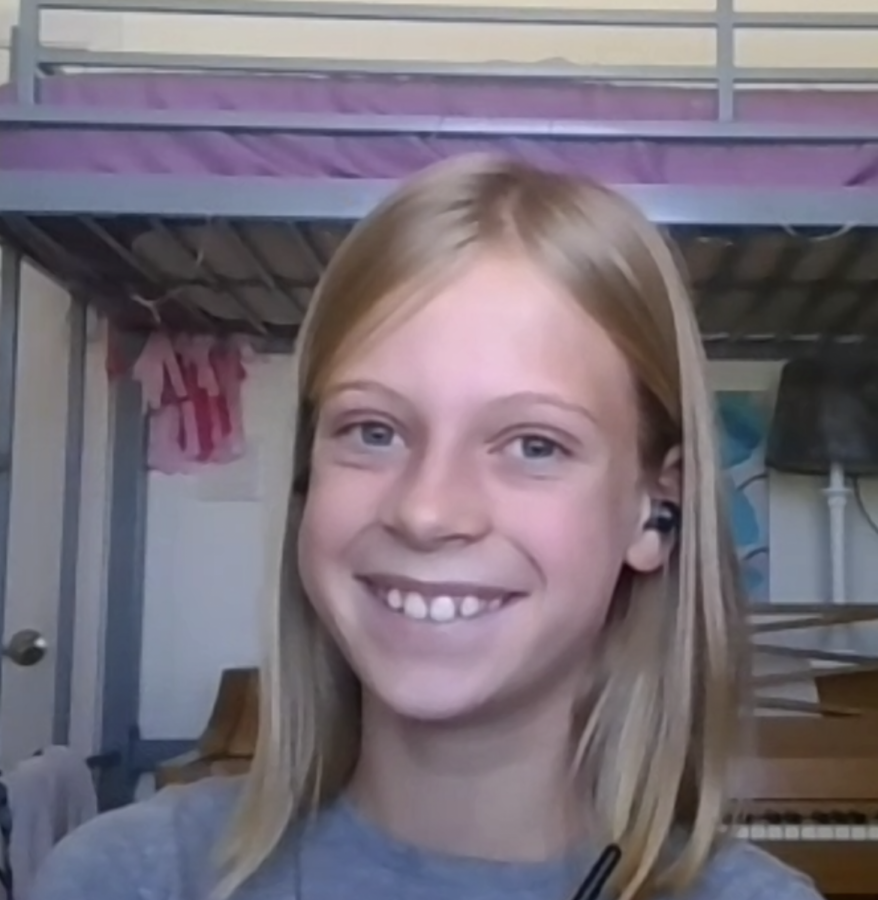 Welcome Aubrey Bestelmeyer '27
Put simply, being new at the Academy is hard. You enter a new culture with a plethora of competitiveness in addition to the normal struggles of middle school. Now, try doing this in the midst of the pandemic. Sixth-grader Aubrey Bestelmeyer is a veteran in this regard and has been crushing it since August 13th, the day we came back to school virtually.
"It's awesome to finally be a part of this school," she said. We began our discussion on her transition from Petroglyph Elementary and her ambitions during her time at the Academy.
Bestelmeyer's first vision of becoming a Charger came when her gifted teacher from elementary school recommended she apply. She took the shot, she made it, and got in! Upon recalling the day the acceptance letters were released, she became very emotional, saying, "That night I couldn't sleep…I was so excited!" Her enthusiasm to become a Charger was evident, as she would read the curriculum book nightly in anticipation of her first day of school. How many of us have done that?
Recently, Bestelmeyer has tapped into her creative side and has written songs and stories. Her passion stems from her personal experiences and the joy of creating her own world of fantasy. She is an avid pianist and enjoys "deep power songs." "I am trying to write messages that people need to hear," she said. Her favorite songs include Capture, which reminds us of the importance of every moment, and I'm Not Going To Change, which empowers us to be ourselves each and every day.
Bestlemeyer shared with me a saying that her father often tells her on the basis of hard work: "You're always yourself when you are busy." She referred back to this multiple times throughout our conversation. She not only understands the importance of hard work, but she understands the principle of opportunity, two qualities essential to success at the Academy. However, after a lengthy conversation on her passions, Aubrey doesn't hope to have a career in the music or writing industry, but would rather use her talents to influence and inspire the next generation of leaders. Who knows, maybe she'll join the esteemed Academy faculty.