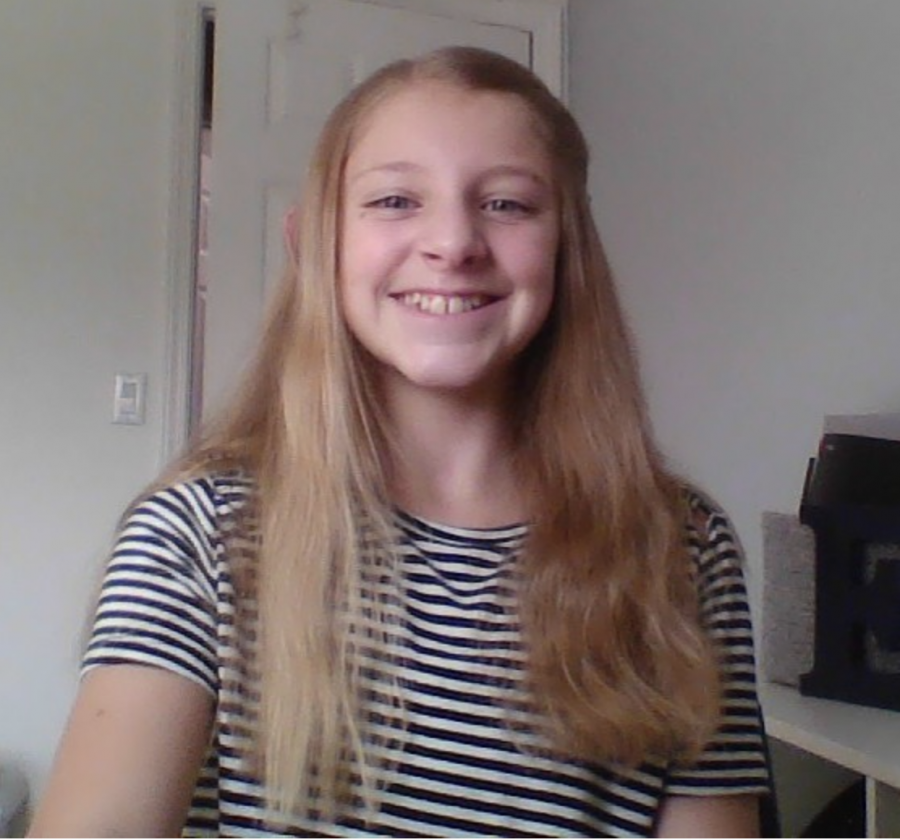 Welcome Elizabeth "Elly" Morgan '27
When Elizabeth "Elly" Morgan '27 was asked what her first impression of the Academy was, she replied with, "Academy was not what I was expecting."
For one, Academy's online learning platform has a set routine and supportive teachers. As for the Academy campus, , "It's like four times bigger than my old school [Petroglyph Elementary School]," she said. She also expressed her admiration for how well-behaved her classmates are and how many opportunities the school has to offer.
Morgan applied to the Academy mainly because it runs in the family. Her father, Mr. Morgan teaches history in the 6-7 division and her older brother, Ben will graduate in 2025. When I asked her about how she felt when she was accepted, she said she was relieved and super excited to be a part of the school community.
As everyone knows, convocation is a big moment for a sixth grader at the Academy. This year it was a bit different, but Morgan loved it nonetheless. She expresses her surprise with the whole ordeal, saying, "There were more teachers and students there than I thought there would be, and they put a lot of effort into it even though it wasn't normal." She also mentioned that she loved the hats.
Usually at convocation, one gets the opportunity to talk with classmates before the long walk up the path. This year, of course, meeting new people and making friends looks a little different. For example, Morgan's family head, Ms. Holmes has allowed her students some time during class to socialize.
"I saw a girl who looked nice and messaged her. She responded right away and now we chat with each other a lot." Morgan said.
On the topic of classes, she said math or history was her favorite and admired how much the teachers wanted to help. She also decided to branch out and intends to learn the viola with assistance from her musical background in piano. Although she hasn't started practicing with this new instrument, Morgan expressed her excitement for the class.
Her other hobbies include baking, reading, drawing and occasionally painting. One of her main hobbies is dancing. She tells me, "I am a very big dancer." She adds, however, "I decided not to do dance for school. I didn't want to burn out doing both dance at school and after school."
Because the Academy offers more clubs and extracurricular activities than her previous school, Elly plans on getting involved when things return to normal
Ultimately the Academy was not what she was expecting, in the best way possible.