Lights, Camera, Some action
The New Mexico film industry gears up to start preproduction
Film crews were given the green light to begin pre-production in New Mexico after COVID-19 brought the multimillion dollar industry to a screeching halt. Over the years, New Mexico has become a hot spot for film crews, with the industry bringing in a record breaking $525.5 million last year. Now, with over 80 productions previously scheduled for the year, state officials are working with the crews to create COVID safe plans to get back in action. Currently, productions are picking back up, with editing, location scouting, set design and building, and pre-production activities being deemed as essential work. Official gubernatorial regulations have yet to be released, therefore the state is operating on a case by case basis, with employers' plans having to be approved separately.
A few guidelines are in place, as COVID coordinators are required to carry out regular testing and sanitizing, and employers must provide staff with Personal Protection Equipment (PPE), such as masks and gloves, at no cost. Productions are also subject to the Alliance of Motion Picture and Television Producer's (AMPTP) whitepaper–a stricter and more detailed set of guidelines. This twenty two page document includes regulations for the reopening process, infection control, physical distancing, and training and education, stating in their guiding principles that "the health and safety of the general public and all cast and crew is the highest priority." This principle is seen again in the NM Film Office's Health and Safety Initiative, Back2One, another shorter document including common sense recommendations that productions will be encouraged to follow.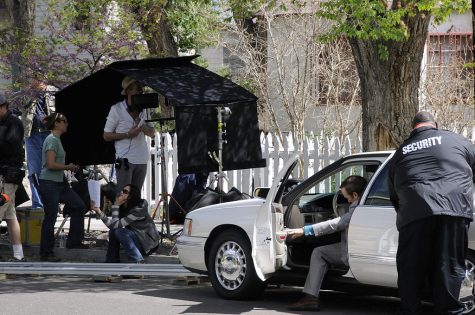 Over the last decade, New Mexico has cultivated a strong film industry, becoming a highly sought after location due to the numerous tax incentives it offers. The state offers sales tax exemption for all production costs, and a 25-35% refundable income tax credit–an estimated $31 million. Furthermore, the cap on refunded money to a single film production was recently raised from $50 million to $110 million, which is credited by the NM Film Office with bringing in the record breaking revenue in 2019, a large jump from the $234 million spent in 2018. Because of these incentives, New Mexico has seen numerous large productions, with both Netflix and NBC Universal signing deals promising to spend large sums locally over the next decade. NBC has promised $500 million, planning to create 800 new positions in the process, and Netflix–who purchased ABQ Studios in 2018–is required to spend $1 billion while creating 1,000 production jobs a year at the studio.
"
One of the many aspects of the film industry is that it is a resilient one"
This economic activity has also elicited response in the form of local training programs. CNM has developed an impressive film technician program that coordinates with the NM Film Office so that they can engage and direct students effectively. UNM has also put extra effort into their school for Film and Digital Arts, contributing to the need for fresh blood and film crews. Both programs work to provide and secure more jobs for the state, therefore preventing crews from being completely sourced from out of state. This furthers the economic benefits the industry produces for New Mexico. Other programs, such as the Native American Film Program, are helping to support the voices of indigenous artists who are underrepresented in American film. In October of 2019, the Institute of American Indian Arts sponsored the program and the Indigenious Film Program sidebar for the first time, showing its success. The state is continuing to work with educational outlets to develop more programs so that students can have their own cinematography courses and curriculum.
Although the industry has undeniable economic and social effects across the state, many of the economic incentives offered are shrouded in controversy. In 2011, former Governor Susana Martinez took aim at these incentives, capping the tax credit at $50 million from the previous highest payout of $76 million. Martinez also attempted to change the income incentive cut from 25% to 15%, however this motion was denied. Now in 2020, these incentives are under fire once again, but this time for a different reason. While current Governor Michelle Lujan Grisham has been a strong supporter of the industry, raising the same credit cap to $110 million, the effects of COVID 19 have caused this incentive program to be rethought. With New Mexico facing a 20% decrease in general revenue, everything will take a hit, but Senator Jim White–a member of the Senate Finance Committee–has indicated that the expense of the tax incentives for film production will likely be one of the first things to be examined.
Despite the obstacles, many still view the film industry as one of the state's biggest opportunities for economic growth. Amber Dodson–director of the New Mexico Film Office–was quoted affirming the expectation of the industry to help catalyze economic recovery. "One of the many aspects of the film industry is that it is a resilient one."
View Comments (1)
About the Contributor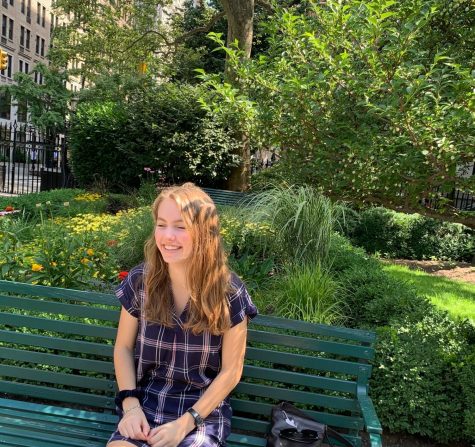 Penny Benak '21, Writer
A senior at Albuquerque Academy, Penny loves to read, participate in arts and crafts, play tennis and knit. When asked, she would say that the song "Three...