New Upper School Counselor at AA: Anna Ingraham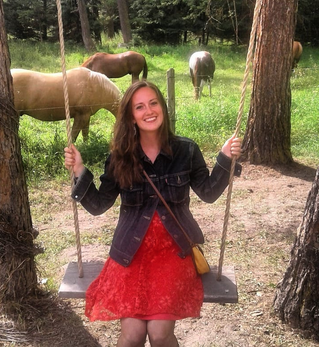 Albuquerque Academy welcomes Anna Ingraham, a new counselor at Albuquerque Academy this fall!
Ingraham has been counseling for about five years and she says, "My favorite thing about it is probably just getting to know students that I wouldn't otherwise [get to know, and] getting to have this really special trusting relationship and hearing these stories that I wouldn't be able to if I had any other kind of job. That feels really special to me and really kind of sacred".
Though Ingraham was born in a small town called Rehoboth, near Gallup, she grew up in Maine. "Obviously it's very different than New Mexico," She says. "It's pretty much as far as you can get." As a teenager, Ingraham wanted to be a Broadway star. She was in semi-professional shows, too! However, she hasn't fully given up on this dream yet, saying, "I guess there's still time, right?"
Ingraham has worked a multitude of different jobs. She worked in lots of coffee shops as a barista, taught preschool for a few years between things (and loves it), worked in a children's hospital, and once even taught an after school English program when she studied abroad in Italy!
Ingraham went to graduate school in Santa Fe and then moved to Denver, CO, for the bigger city feeling, but soon missed New Mexico. About New Mexico, she says "I love the landscape and the hikes and the food". She just recently moved from Colorado, where she was a school-based therapist working in two different high schools and one elementary school, to join us at Albuquerque Academy.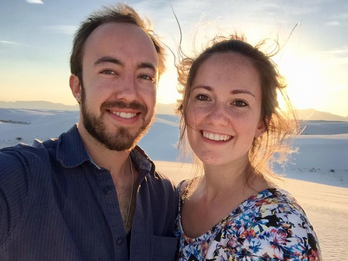 Ingraham loves petting her very affectionate cat. Although he only has one eye, he makes up for it with sweet licks to your hand and face. "He's basically a dog," she says. Ingraham enjoys many other hobbies as well. She's an artist, having trained as an art therapist, so she sometimes includes that in her counseling. She also loves teaching yoga, along with hiking, camping and reading. On the 12th of September, she and her fiancé are planning on getting married during a weekend camping trip, since it can't be done traditionally.
Her favorite meal in the dining hall so far is an Asian chicken and noodle dish. Of course she looks forward to trying the Munch Pudding, which was made one time. Regrettably, she didn't get a chance to try it.
About the pandemic, zoom, and being a new counselor, she says, "I wish I wasn't meeting everybody on Zoom, but Zoom is better than nothing.I think it is still possible to make connections with students over Zoom, though it's harder. But I think that the way that everybody's been showing up during the pandemic is inspiring".
It seems like Anna Ingraham already knows Albuquerque Academy's student's well, as she has some words of wisdom for us: "Don't be so hard on yourself. I feel like students in general, but I'm guessing especially students at Albuquerque Academy, might have the tendency to put a lot of pressure on themselves. I think there's a lot to be said for working hard and having good expectations for yourself, without beating yourself up when you get a lower grade.There's a balance, and sometimes that balance is really hard to find, but giving yourself a little grace can go a long way."
Leave a Comment
About the Contributor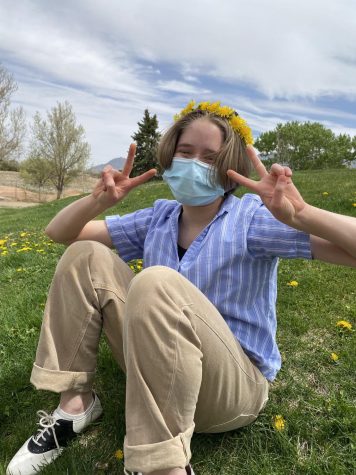 Haley Pedersen '25, Graphics Editor
Haley '25 is the Advocate's Graphic Art Editor. Their overall artist career sprouted at a young age from their various dragon sketches and drawings,...