COVID-19 and Our New Normal
Governors across the country are grappling with how and when to open up their states. How do we relax the stay-at-home orders that have kept the country under lockdown for nearly two months? President Trump has repeatedly encouraged states to reopen for business, stating that "the cure [for COVID-19] can't be worse than the disease." He has also claimed that social distancing should not be worse for the economy than COVID-19 itself. The President has not laid out a plan for relaunching the economy, instead, letting the governors make their own decisions. This is leading to an uneven patchwork of restrictions leaving many people worried that we will see a COVID-19 resurgence later in the year. Dr. Anthony Fauci, the director of the National Institute for Allergies and Infectious Diseases, believes it is "inevitable" that a resurgence of COVID-19 will occur next fall if social distancing guidelines are not strictly followed.
For many furloughed and unemployed people, the opportunity to return back to their jobs is a great prospect because they will be able to continue making money. As of April 25th, about 19% of the United States' workforce filed for unemployment. Some people are protesting their state's stay-at-home orders, eager to get back to work again, most notably in Michigan, where there are the third-highest number of cases, following New York and New Jersey. Dr. Deborah Birx, the White House coronavirus task force coordinator, calls these protests "devastatingly worrisome." Many conservative states are beginning to allow people to go back to work. States that remain closed are worried that reopening at this point may not be safe. This political rift can also be seen in Congress with the House of Representatives postponing their return to Washington. The Senate, however, came back in session on May 4th. Georgia has come under fire after Gov. Brian Kemp eased restrictions, causing worry that a spike in cases will occur. Some businesses in Georgia say they will defy the governor and remain closed for the time being. Gov. Gretchen Whitmer of Michigan has also sparked controversy by allowing some businesses "that are lower-risk for COVID-19 exposure to resume on May 7."
States that have reopened have cited the economy as a cause for concern, with staggering unemployment rates almost mirroring those from the Great Depression, with the Federal Reserve saying that the job report released on May 8 "will be one of the worst ever." States that remain shuttered have been wary of the virus, opting to contain the virus' spread now rather than risk a resurgence and stricter measures later. These states' leaders believe it is simply not safe enough to open the country up. They believe if social distancing is stopped, deaths will occur that would have been preventable (see graphic, pg. 2). But many citizens are becoming impatient.
In New Mexico, Governor Michelle Lujan Grisham has said that the state has begun to flatten the curve and can begin entering the "preparation phase" for reopening. This includes opening up parks and veterinarian offices. The key to opening up the economy is our sustained commitment to social distancing and staying at home whenever possible. That's how we'll be able to stop the spread of COVID-19 – and get back to normal soon.
Leave a Comment
About the Contributor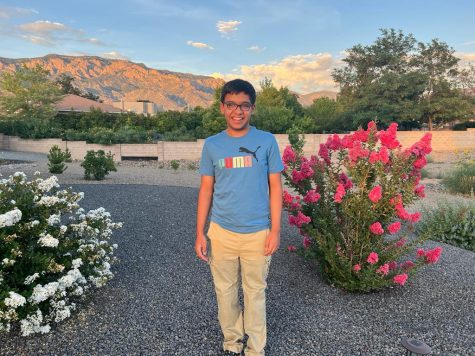 Uzair Hammad '24, Editor in Chief
Uzair Hammad '24 has been a writer and editor for The Advocate for four years, finally ascending to the fabled position of editor-in-chief. In his free...