Pacific Paradise: AA connected Chinese restaurant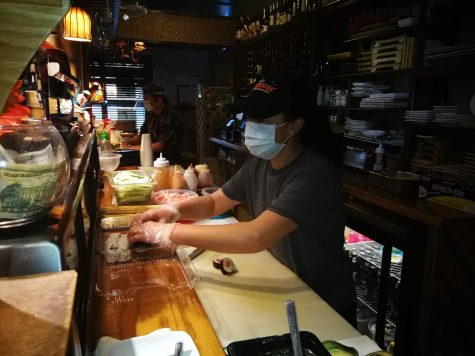 Pacific Paradise, a Chinese restaurant established a little over a decade ago, reopened on May 1 after closing in late March. Run by the family of seventh grader Michelle Deng, their restaurant has "always stuck with recipes that [they] know [they] can do best." The restaurant's dishes incorporate several different cultures' foods, including Chinese, Korean, Vietnamese, Japanese, Philippine, Singapore, Thai, Malaysian, and traditional Sichuan food.
"When Covid-19 started to get really serious, business started to get slow," says Michelle Deng. This was ultimately what led to the decision to close the restaurant. But after about a month hiatus, they decided it was time to get back to work. In order to ensure their customers' and employees' safety they installed dividers at each of the cashier stations to prevent unnecessary contact. They have also installed three hand sanitizer dispensers around their restaurant, with one at the front desk for customers, and two for employees in the kitchen.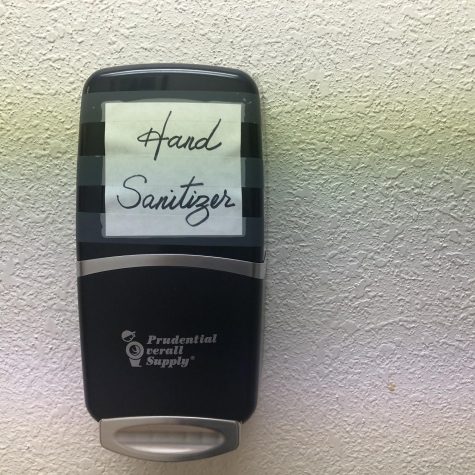 To minimize contact within the establishment, the restaurant has a maximum of 5 employees inside at any given time.They will only have three kitchen chefs, the sushi chef, and the manager in the restaurant at all times.They have already made sure that each employee knows to wear the gloves and masks provided to them during their every shift. Since they will only be offering takeout for the time being, they have contacted companies like Doordash, Uber, Grubhub, and Beyond Menu to give customers more choices in how they would like to get their takeout.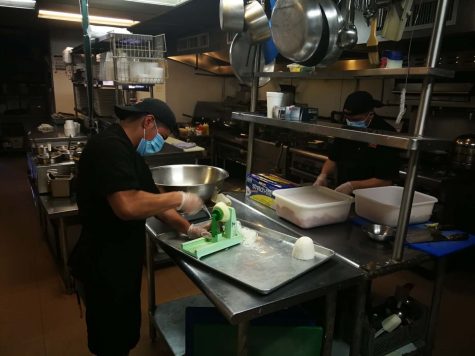 Through intermediaries like these, customers can order online and then have it delivered right to their door. Of course, customers can also order online or call and then pick their order up themselves. Make sure to go try some of their signature dishes such as Beef Volcano, Pineapple Fried Rice, and many others!
Leave a Comment