Academy Alumna Changes the World
An Interview with Elizabeth Kistin-Keller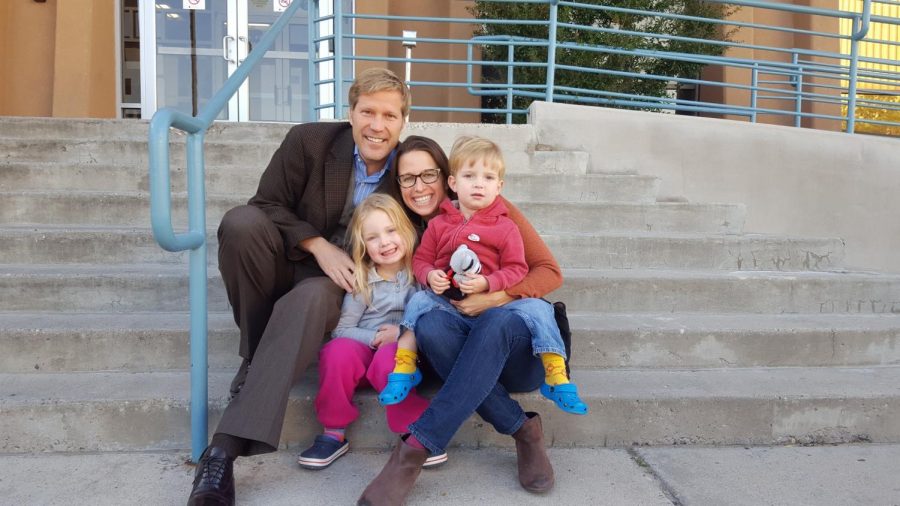 In 2000, Elizabeth Keller Kistin-Keller graduated from Albuquerque Academy, returning five years later to give a graduation speech and telling the class of 2005 this: "While living in southern Mexico for a few months one summer my host mother Juana Manzano constantly reminded me that: lo más importante no es dónde sino cómo vamos—the most important thing, she said, was not where, but how we go." Now working at Sandia Labs and married to Mayor Tim Keller, Kistin-Keller remains an active voice in the Albuquerque community. While Kistin-Keller has certainly made her place in our community, how did she get to where she is today? Sitting with me in Flying Star to discuss Albuquerque's politics as well as her own accomplishments is Dr. Kistin-Keller. 
Kistin-Keller begins by telling me about her life at the Academy. Part of the soccer team, The Advocate writing staff, the Speech and Debate team, and an active participant in the Experiential Education program, she was a busy and engaged member of the Academy community. "I think part of what I really loved when I was a student there was the opportunity to try so many different things," Kistin-Keller tells me. "It felt like you weren't limited." Following her graduation in 2000, Kistin-Keller attended the University of North Carolina, Chapel Hill as a Morehead-Cain Scholar, providing her with a four-year merit scholarship, where she earned her B.A. in political science and Latin American studies. Thereafter, she earned her Ph. D at Oxford University in International Development Studies as a Rhodes Scholar. "I had been lucky in high school and in undergrad to have opportunities to be living and working abroad and took advantage of them every time I got them."
After finishing her schooling, Kistin-Keller worked in South Africa on a global water conflict and cooperation project. One of the important aspects of working on this project, Kistin-Keller tells me, is being able to work with many different types of people. "You may have one lever or a couple of levers that you control, but if you're actually going to make progress on the issue, you have to be able to build partnerships. You have to be able to bring folks together." 
Bringing folks together, it seems, is Kistin-Keller's philosophy whether she is managing her family responsibilities, engaging in politics, working on global projects, or leading projects targeting issues in the local community. As First Lady of Albuquerque, Kistin-Keller certainly plays a role in the political climate of our city. 
I asked her about two of the most pressing concerns in our city: youth education and incarceration. Indeed, when it comes to the youth of Albuquerque, Kistin-Keller focuses on community and collaboration. In response to growing concerns surrounding the state of the Albuquerque education system, she tells me that the key to taking the right steps to solve this problem lies in one word: partners. "I think the city has tried to work really closely with partners from the early childhood education, and we run a couple of the early childhood education centers, so [we] are invested as a service provider ourselves. But all of these programs require really close partnerships with other providers, with APS, with the universities that are around."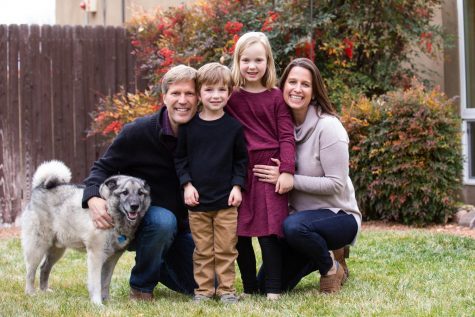 When asked about the issue of the increased juvenile incarceration rates in Albuquerque, (227 per 100,000 in NM as opposed to the average 138 per 100,000 in 2017), Kistin-Keller smiles and begins animatedly telling me about a local organization that is working to help solve this. "One of the groups that I've been just totally blown away by is a group called Youth Connect. Lots of them [the staff] grew up here in Albuquerque." Youth Connect is an organization that works to help youth in the city through enrichment programs geared towards both Academic and Extracurricular success. "What they [Youth Connect] recognized, having done some analysis, is that there was a gap. We had good programming for younger kids and all the way up into middle school, and there was this huge gap between what we were actually doing for folks in high school. We as a city don't control time during the school day, but one of the things that that the mayor is committed to is working through a city government but through a whole community approach." That is, the city government is looking to fund educational enrichment programs for all grade levels, with a focus on high schoolers.
Nevertheless, as involved as Kistin-Keller is in the public landscape of Albuquerque, "this city part of my life is just one tiny slice of what I do," she tells me. Kistin-Keller also maintains her career as a complex systems analyst at Sandia Labs where, among other things, she leads the Strategic Future Program. "Part of my job is helping folks imagine, what the world might look like in 15-20 years in terms of intersections between emerging technologies, changing global dynamics, and changes in institutions, demographics, and politics. How do those pieces fit together to influence how we prepare, how we adapt?" One of her favorite aspects of working at Sandia Labs, she tells me, is "the chance to do work that matters on a global scale." Her job allows her to work in powerful settings and engage with many different types of people. "It's dynamic work and I get to work with some just fascinating people both inside and outside of the lab system, which to me is really energizing."
As she balances her roles as a scientist, the first lady, and a mom to two young kids, she credits a "village of folks who makes it all possible." "It's caused both Tim and I to think about what it means to balance professional lives, public service, and parenting," she tells me, "We're grateful to do that in the place where we grew up and also extremely grateful to be able to do that with the people who raised us and now get to spend so much time with our kids as well." Whether in her personal life or in her work life, Kistin-Keller never loses sight of the meaning of community and incorporates this into every aspect of her life.
As we wrap up our conversation, Kistin-Keller leaves me with advice for the Albuquerque youth. "We have the power to do some real work right here, right now, that can make a difference. I think it is important to never lose sight of that and to never get so bogged down with whatever the climate is right now. Let's not lose sight of what it means to have that real power to change and to help make change."
About the Writer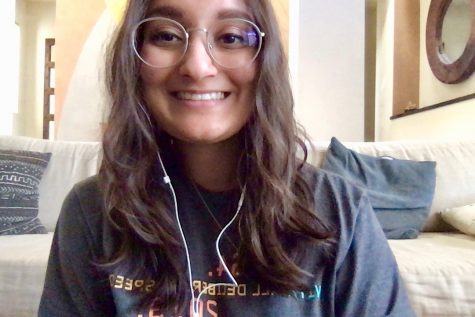 Marwa Chohan '21, Co-Editor-In-Chief
Marwa is a senior at Albuquerque Academy and has been writing with the Advocate since 7th grade and is now co-Editor in Chief. Outside of The Advocate,...