Gathering of Nations Brings Indigenous Dancers from Across the Country
Nations Largest Pow-Wow Returns to the Fairgrounds
The Gathering of Nations is famously nicknamed North America's biggest Pow-Wow. It's held at Tingley Coliseum and fairgrounds on the last weekend in April. For those of you who don't know, a Pow-Wow is a Native American and Indigenous ceremony which can include traditional dances, feasts, and music. They're held across the North Americas by Tribes, colleges, and affinity groups. Gathering of Nations was held officially for the first time 39 years ago, and has evolved from being held at the University of New Mexico, to The Pit, to the State Fairgrounds.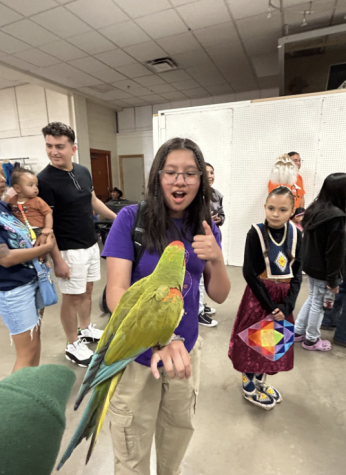 The Gathering of Nations has its traditional dances, which are held at two times in the day, at noon and six p.m. There are community dances, as well as competition dances ranging in age. A personal favorite of mine is the tiny tot dances, where the toddlers dance in their traditional ways and attire.
The other event during this Pow-Wow is the crowning of Miss. Indian World. Ms. Indian world is a pageant for Indigenous ladies ages 18 through 25 to compete by showing their ideas, traditions, and good-will. This year's winner was Ms. Tori McConnel, who competed alongside her other 24 contestants. McConnel is from the Yurok and Karuk tribes.
In addition to the dances and the crowning of Miss Indian World, there's plenty of vendors and food trucks outside. There's food such as frybread and Navajo tacos. There are fry bread burgers, and lemonade stands. If you've never had frybread before, it's an absolute must. It's a flat dough bread that's deep fried in oil and normally has toppings for it. So essentially, it's heaven. Once you've seen the dances and eaten some food, The next best step is to walk around the vendors. Inside the tent are people selling jewelry, clothes, and many other assorted goods.
Leave a Comment
About the Contributor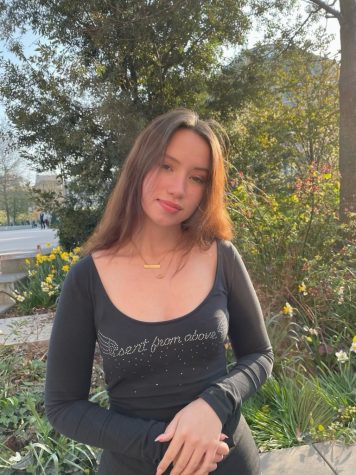 Jenny Blackwell '23, Writer, Journalism Class 2022-2023
Senior, Jenny Blackwell, has been hooked on journalism ever since November of her 6th-grade year when she began learning about the 2016 presidential election....