Who is BH RXVXNGX?
Senior Jeremiah Fierro is often known by a different name: BH RXVXNGX. You'll usually see him with his hood up, or driving through the parking lot blasting music. If you follow his social media, you'll see the links he posts to his SoundCloud. From there, you'll find his work as a self-made rapper and producer. He walked into the senior commons for our interview in his classic all-black outfit. He leaned forward and answered honestly. Before we began, all I knew about his music was that it existed, so we had a lot of ground to cover.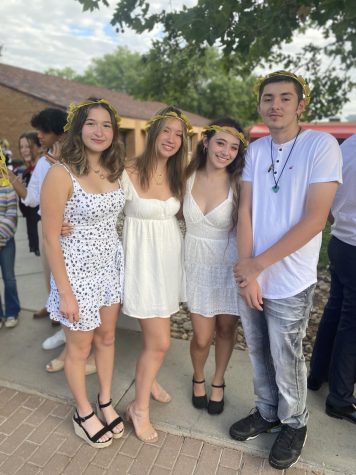 We started with the most commonly asked question about Jeremiah and his music: his stage name. BH RXVXNGX may seem like nonsense, but a lot of thought went into Jeremiah's pseudonym. BH stands for "black-hearted," which is the name of a group that Jeremiah has with some friends, calling them his "brothers." The second half of his name is a tribute to late rapper XXXTENTACION, who Jeremiah cites as one of his biggest musical inspirations. X's number one song on Spotify is called "Revenge." Jeremiah replaced each "e" in the word with an "x".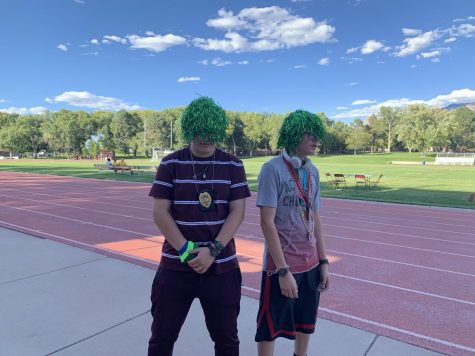 Jeremiah has loved music since he was little. His mom introduced him to Tupac and Biggie, and from there he began to delve into different subgenres of rap and all kinds of music. He says "just growing up" inspired him to become a producer. To him, music is more than just a beat and some lyrics, but something greater. "It could bring, like, joy or, or sadness. It's more than just music… it's emotion too." Just listening to music gives him a "buzz." His first memory of making music might ring a bell for some of his classmates: his first song, titled Lil' J Freestyle, which dropped when he was in eighth grade. Seniors might remember photos of Jeremiah with a green pom pom on his head circulating on Instagram. He remembers it with a laugh and says it was "so bad."
While most traces of the first song he released have disappeared, his more recent projects are thriving. He says that genres inspire him, as opposed to specific artists. He wants to venture into different kinds of music, beyond rap. Songs similar to Eyedress's Jealous punk rock, and pop music are all things he would like to experiment with.
He says his creative process can be pretty sporadic. "Sometimes I'm just like, yo, I want to make a song right now." Sometimes he hears something he might want to replicate. He begins to mess around until he can find something that sticks. From there, his music develops until he has something he's happy with. Finally, he does some final editing, such as equalization and autotune.
At the moment, Jeremiah is working on "either an EP or an album." His senior project will be a full-length album of clean music. He also hopes to work on an EP on his own. Both should release around the same time.
"
Sometimes I'm just like, yo, I want to make a song right now.
— Jeremiah Fierro
The last thing I asked Jeremiah was if he was planning on pursuing a career in music. He responded almost immediately with "Definitely." He says he's come too far to let it go. He plans to study business at UNM to be able to support himself and market his music.
Once the interview was done, he stood up and shook my hand, as well as the hands of my two friends that were sitting there, and walked away. Even if he's not an A-lister yet, Jeremiah says he's grateful for any and all support he receives: "I love everyone that supports." He is nothing but serious about music and a genuine, down-to-earth guy. If you are interested in rap and hip hop, make sure to check out his Soundcloud profile.
View Comments(1)
About the Contributor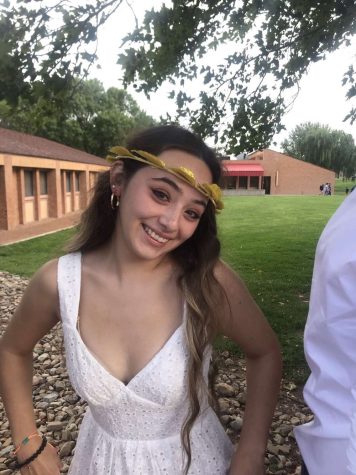 Jayraina Montoya '23, Writer, Journalism Class 2022-2023
Jay, a senior, has been a member of the Advocate since 2021. Jay fell in love with journalism through her love of poetry. She produces articles relating...