Review: The Last of Us
Ben's take on the new show inspired by the eponymous video game.
Video game inspired TV shows have historically struggled to be successful, with projects like the Halo TV show and Witcher: Blood Origin flopping pretty hard. So when HBO announced a TV adaptation of the popular Playstation exclusive franchise The Last of Us, many people, including me, were skeptical. Fortunately for show runners Neil Druckmann and Craig Mazin, the base material is a beautifully written game with layered characters, making their job much easier. The Last of Us is set post-apocalypse, after an outbreak of a virus stemming from the cordyceps fungi, which causes infected individuals to turn into zombie-like creatures. Pedro Pascal, known mainly in TV for roles like Din Djarin in The Mandalorian and Oberyn Martell in HBO's other hit show, Game of Thrones, is cast as the main character, Joel. His co-star, another former Game of Thrones actor, Bella Ramsey, is cast as Ellie. Ramsey's casting caused controversy since fans didn't think Ramsey looked like Ellie from the game, leading to criticism. The first episode premiered January 15 on HBO Max, and drew in 4.7 million viewers. After receiving an average rating of 9.2 on IMDB, it was safe to say any doubts about Ramsey's role were put to rest. In the nine weeks to follow, fans fell in love with the show, specifically the dynamic between Ramsey and Pascal, who perfectly portrayed Joel and Ellie's relationship in the game. At the end of the day, The Last of Us isn't a zombie show; it's a people show. HBO did a great job at fleshing out characters that only appeared briefly in the game, giving them their own motives and backstories and adding a new and unseen level of complexity to the show. It is both real and raw all at the same time, and you will go through countless emotions while watching. The Last of Us is a perfect binge not just for video game fans, but for everyone. Look out for this show around award season; I expect it to clean up. HBO already renewed The Last of Us for a second season, and I for one, can't wait.
Leave a Comment
About the Contributor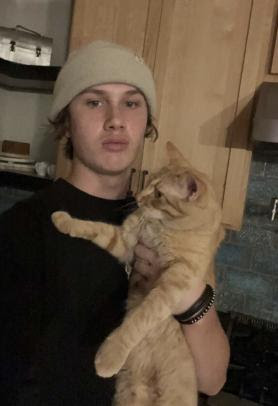 Ben Montoya '23, Writer, Journalism Class 2022-2023
Ben Montoya ('23) has loved writing from a young age. He enjoys writing social and political commentary, as well as reporting on school and professional...