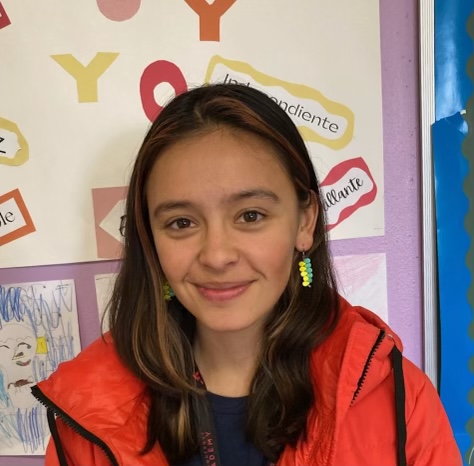 Welcome to Academy Ms. Sanchez!
For those of you who don't know, Ms. Sanchez is a new teacher at the school this year. She enthusiastically teaches 7th grade Spanish for the Green Chile pod.
Before the Academy, she taught civic studies at Tufts University. The course was about civic identity and finding your place in society. One of her favorite jobs was at the Museum of Fine Arts in Boston where she worked in Visitor Studies. She "got to talk with different museum visitors about their experience in the museum and the way that they were processing art." She also worked as an election coordinator for Tufts University during the 2020 election. Some of her other hobbies include running (which she is very good at) and eating nachos, her favorite food.
She came to Albuquerque Academy because she wanted to be a part of our community and make a positive impact on the kids here. She has lived in New Mexico most of her life, so it is important for her to live here because of her connection to the state and the people in it. Ms. Sanchez's mom, as a professor at UNM, is also a teacher and one of her biggest inspirations.
Ms. Sanchez's first language was English, but grew up with a lot of Spanish in the household, so she understood it, but couldn't speak it too well originally. As for other languages, Ms. Sanchez is also proficient in Portuguese and has taken Quechua, a language spoken in South America mainly by the Inca people.
As a Spanish teacher, there are some challenging and some easy aspects. She says, "I think the biggest challenge is finding ways to make it enjoyable." She does, however, enjoy teaching that makes students understand more, like words that sound like English words, which are called cognates. Her favorite unit to teach is the one featuring Dia De Los Muertos, which is one of her favorite holidays. She also says that one of her favorite things about teaching is being around energetic students.
We are so excited for Ms. Sanchez to be a part of our community! She has already done so much for the school. As well as teaching classes, she has also helped out with the 6/7 opera and is a family head. Welcome to Albuquerque Academy Ms. Sanchez!