Samara Joy: The Up-and-Coming Jazz Prodigy
On her Grammy win, artist profile, and review of her newest album.
Who's Samara Joy and What's Linger Awhile? Let's discuss.
The 23-year-old native to Bronx, NY, represents the best in classical jazz, among the likes of Ella Fitzgerald, as well as elements of pop, with sounds reminiscent of artists like Billy Holiday. 
Samara Joy is by no means a household name—yet. However, winning Best New Artist at this year's Grammy Awards will give her a first step toward that fandom. If you have been a longtime fan, I want your breadth of music taste. However, if you're like me and hadn't heard about her but instantly fell in love with her music, specifically her newest album, Linger Awhile, let's discuss this latest endeavor for the artist.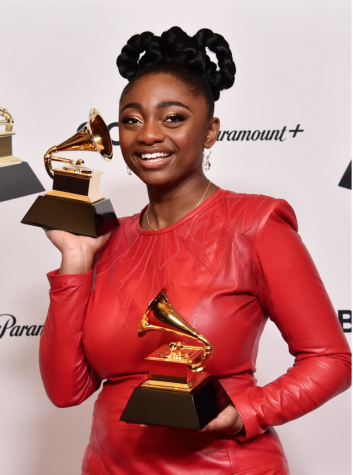 It's a different kind of experience to listen to music that sounds like it could have been recorded in the 50s or 60s but instead is crisp, clear, and even brings elements of modernity. Joy's effortlessly graceful, distinct vocals and knack for innovating the beat and emotion of the writing give her the same qualities all the jazz greats have to offer. Songs off of Linger Awhile feel intentionally elegant and light. As with many jazz albums, there are some oldies and some with her original writing. She is a writer on "Nostalgia (The Day I Knew)," which is also, in my opinion, the best track off the album. Her skilled vocals match the writing and beat better than any other song on the album.
On Linger Awhile, her sophomore album, Joy changes her previous sound from a guitar-centered instrumental to more piano, bringing in known pianist Ben Paterson and some drums and bass. Tracks that benefit from this change in instrumentation include the title track, "Linger Awhile (feat. Pasquale Grasso)", and "Social Call," two of the most inventive yet classic songs of the album. Tracks that suffer do not include creative instrumentation, like "Someone To Watch Over Me (feat. Pasquale Grasso)." This choice of unified instrumentals gives the album a cohesion that, when patchworked by many different creators, is necessary for it to feel like one intentional body of work.
However, the most impressive part of the album, and Joy, for that matter, is her vocals. She brings out the best jazz has to offer, her voice not overbearing the equally important production, but also does not shy away from embracing unapologetic experimentation with her wide vocal range. On Linger Awhile, Joy uses a vocal technique, vocalese, on almost every track. The advanced skill is the act of the vocalist following the instrumental solos note for note. The tracks where she utilizes it more make for greater harmony between the instruments and her vocals. One track in particular, "Guess Who I Saw Today," is a prime example of this, and while the track can feel dull at times, vocalese saves it and makes it a worthwhile listen. This is one of the distinctive ways Joy can take any song and make it unique and memorable.
The trick with her work is that Joy leans heavily into the mid-20th century jazz sound, which is not uber-popular with our generation. However, there are moments of freshness on Linger Awhile, and often it comes from Joy's originality and innovation for that classic jazz sound. Among a myriad of impressive talents represented on this album, Joy's original writing constitutes the best tracks on the album. It cannot be understated as she moves further into her career. She will have more eyes and expectations than ever, and the ingenuity showcased on this album will be her greatest asset. So, even if jazz is not your favorite genre, keep your eye on Samara Joy, as she is one of the most likely artists in this century to reinvent the wheel.
Leave a Comment
About the Contributor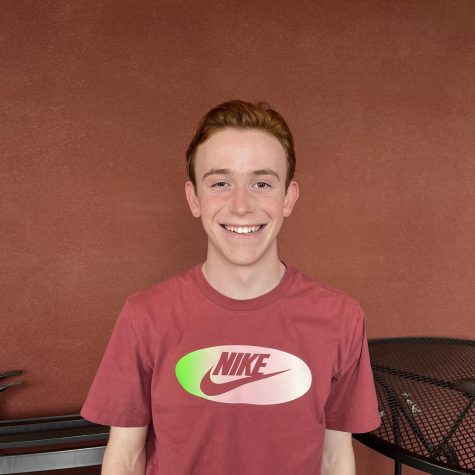 William Weinstein '23, Writer, Journalism Class 2022-2023
At Albuquerque Academy, William Weinstein  '23 is a beloved member of the community. This will be his first year involved with The Advocate! He is already...