Alec Baldwin Charged in Rust Shooting
On October 21, 2021, Santa Fe police were called to the movie set of Rust, a western film starring actor Alec Baldwin. Baldwin had been wielding a gun that discharged and hit two people, the director of the film and the director of photography, Halyna Hutchins. Hutchins was transported to UNM hospital, where she was proclaimed dead. The accident was a tragedy, but many considered it to be just that, an accident. However, Alec Baldwin, the prolific actor who is best known for the sitcom Thirty Rock, his many appearances on the big screen, and his popular podcasts, has since been charged with involuntary manslaughter along with the movie's armorer, Hannah Gutierrez-Reed. This has led many to question what really happened on that fateful day, whether Baldwin deserves the charges he has received, and what it means for the movie industry as a whole.
On the day of the shooting, the gun was placed on a cart containing other weapons by Guiterrez-Reed outside the set of a church. Assistant producer Dave Halls took the gun from the tray and handed it to Baldwin. Halls allegedly told Baldwin that the gun was "cold" before handing it to him, meaning that the gun was supposedly safe. Baldwin then practiced moving the weapon, which is when it was said to have discharged. According to Baldwin, the gun malfunctioned and he never pulled the trigger. The bullet hit director Joel Souza and killed Hutchins.
Baldwin maintained that he never pulled the trigger after the shooting. However, he is being charged with involuntary manslaughter along with armorer Guitierrez-Reed. The prosecution has said that Baldwin is responsible on two fronts: one, as a producer he is responsible for live rounds being wrongly put in a "cold" gun, and two, he is responsible as an actor for his mishandling of the gun. The FBI has been investigating how live rounds made it into the .45 revolver after Gutierrez-Reed has stated she did not put them there. As for Baldwin being charged as an actor, the prosecution stands that he pointed a gun at the camera where Souza and Hutchins were standing, constituting negligent use of a deadly weapon.
However, the multiple controversies surrounding the shooting and subsequent sentencing have made the situation all the more complicated. For one thing, Baldwin's star status could impact the case. Andrea Reeb, a special prosecutor appointed by the Santa Fe County district attorney, said: "We're trying to definitely make it clear that everybody's equal under the law, including A-list actors like Alec Baldwin." And yet, Baldwin's fame seems to have only made the situation harder for him. For instance, there are six credited producers for Rust, and yet only Baldwin is being charged. In addition, Baldwin is being accused of not taking time to properly check the gun before he began practicing with it, but that is not a standard practice in the movie industry anyway as most actors do not check a gun because they expect it to have been checked by multiple people before it is handed to them.
Another controversy has arisen because workers on set have alleged that there were other safety issues and poor management prior to Hutchins's death. For instance, there were reportedly two gun discharges on set prior to the shooting. In addition, some members of the camera crew had walked off set that morning for being overworked and paid late. Finally, a crew member called it "the most unorganized set [they'd] ever seen". These accusations alone probably wouldn't have amounted to anything, had it not been for Hutchins's death. As a result, the FBI has led formal investigations into the incident, specifically on how a live round made it into a prop gun.
Since Baldwin's charge of involuntary manslaughter on January 31, 2023, the film industry has been re-examining safety practices on set. First, new safety measures have already begun to be implemented, especially regarding deadly weapons like guns. For instance, some sets have taken to calling out that a gun is actively being used on set, and more actors are checking guns before they use them. However, it has also made many on film sets, especially actors, more gun shy. This is one of the first times that an actor has been charged in the injury of someone else on set, which is inspiring people to ask questions about how to avoid such charges in the future. With all the uproar that the Rust shooting has caused, one thing has become especially evident: something needs to change to prevent anything like this from happening in the future.
Leave a Comment
About the Contributor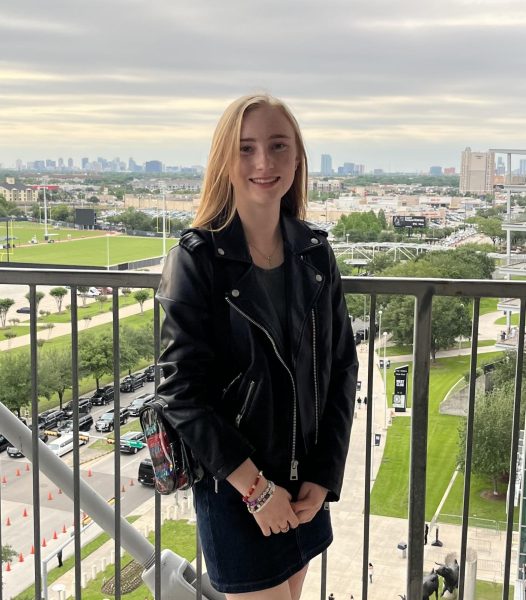 Elizabeth Hiller '25, News Co-Editor and Webmaster
Elizabeth has been writing for The Advocate since 7th grade. She enjoys writing news, school and local, and arts and culture articles. Outside of writing,...