Heard on the Quad: New Year's Resolutions
The new year is celebrated differently all over the world. Spaniards eat twelve grapes at midnight, one for each month, for a year full of success. In Brazil, white flowers are thrown into the ocean for blessings. Italian citizens wear red underwear on New Year's Eve for fertility. Plates are thrown around and smashed in Denmark to leave any ill-will behind. Speaking of smashing, the Greeks smash pomegranates on their front doors. The amount of seeds that fall is said to predict the amount of good luck to come. The most popular international tradition is making and breaking New Year's resolutions. 38.5% of American adults set New Year's Resolutions every year. Of that, the majority (over 50%) are health or fitness related. Gen Z and Millenials are making resolutions at a higher rate than other generations, and the trend continues to rise every year. Whether or not the resolutions will be kept is the question.
Kiera Friedman, '23: "Not to let one bad thing ruin my night."
Jenny Blackwell, '23: "To not let my first impression of people dictate what I think about them. And also to be on time."
Robert Drennan, '23: "410 deadlift."
Ms. Brill: "Be more present for my students."
William Weinstein, '23: "More walks."
Violet Demoss, '25: "Do my homework at home and clean my room."
Mr. Gloyd: "Being more structured in my organization."
Cate Roybal-Ray, '23: "To stop being late– and so far that's not going well."
Michelangelo Duva, '23: "To not make new year's resolutions."
Angela Ke, '25: "Go to bed earlier."
Catherine Doscher, '23: "To make my bed in the morning."
Audrey Lee '23: "No Pinterest and reading for fifteen minutes before bed."
Ashna Singh '24: "To get a triple pirouette and to be able to do the splits."
Nate Klein '23: "To unsubscribe from one college a day so by the end of the year I'm not getting anymore emails."
Leave a Comment
About the Contributor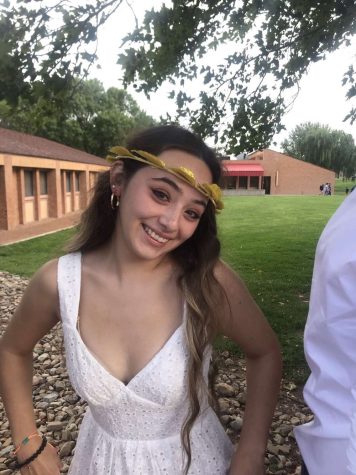 Jayraina Montoya '23, Writer, Journalism Class 2022-2023
Jay, a senior, has been a member of the Advocate since 2021. Jay fell in love with journalism through her love of poetry. She produces articles relating...