Jada Gonzales: Forever in our Hearts
AA Mourns the Loss of a dear friend
Jada Brooke Gonzales passed away in the early morning of Sunday, December 18, 2022. The daughter of Kateri Sanchez and Jasper Gonzalez, Jada was a widely loved individual in her community, especially at school. She came to the Albuquerque Academy in 6th grade and immediately found friends with whom she remained close through senior year due to her warm, honest, and charismatic personality. Jada took pride in her role as a member of the Zuni Pueblo and frequently expressed her gratitude for her Native roots which always kept her close to her family and friends. Jada was an incredible writer and often wrote about the spiritual connection she had with nature, which grounded her in her ancestry. Here is an excerpt from just such a piece of her writing:
I have been surrounded by the [corn] mountain for my whole life—it is 4.0 miles from my childhood home, 2.6 miles from my head start, and 4.9 miles from my elementary school. I've done fun runs on the trails and posed for the camera in silly ways with my cousin. I've watched my older brother win in cross-country meets and make our community proud. Zuni's main cross country course follows the trails in and around the mesa because it gives the athletes strength as Corn mountain is our nurturer and protector—maybe not actual strength, but the strength you feel in your heart, similar to the love of God or another deity. When I hiked the mountain, it was one of the hardest things I have ever done. It was actually frightening, and I only made it partway. When I tried again, a few years later, I almost made it to the top, and seeing the whole village below was amazing. I felt strong, proud, and Zuni. One of my core memories with my dad was when we cried as we hugged and remembered my grandpa through my dad's prayer. The tough old man would have been proud of us.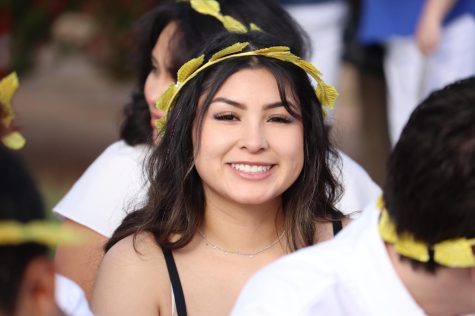 In another piece of writing, Jada explored her love of dragonflies. Her English class on love and friendship created the beautiful dragonflies in the photo gallery in her memory.
Jada's strength in Language Arts inspired her to have an academic presence that was just as strong as her social one. Her excellence in school allowed Jada to earn the prestigious Davis New Mexico Scholarship which provided her with a full four-year scholarship to several colleges. She looked forward to her future and knew that because of her hard work, she would achieve amazing things. Jada found solitude in photography as well as her writing and devoted her time to building relationships with her teachers who supported her passion for the arts. She was a truly creative soul and found peace through her craft. Anyone who knew Jada knew that her art reflected who she was. Her jokes never failed to make anyone laugh, and her positive aura emanated throughout the school, putting a smile on anyone's face who knew her. The loss of Jada Gonazalez will forever impact the lives of the Academy community, her family and friends, and all those who were lucky enough to have the chance to meet her even if it was just once.
Photos: A small sampling of Jada's Art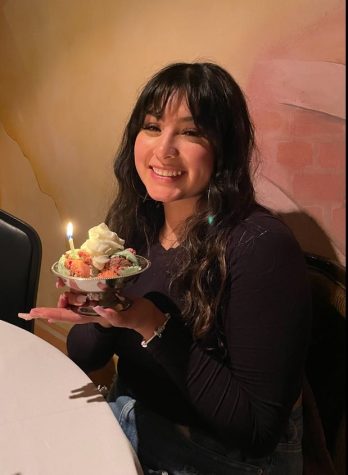 View Comments (2)
About the Contributor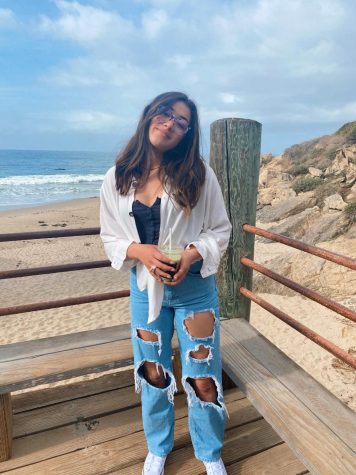 Stella Hudson '23, Social Media Editor
A senior at the Albuquerque Academy, Stella Hudson has been writing for The Advocate since the beginning of her sophomore year. Her work centers mostly...