Damar Hamlin Recovering after Cardiac Arrest During Game
The Bills safety is expected to be OK.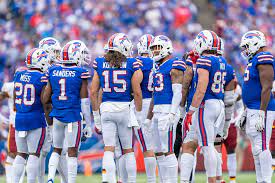 Buffalo Bills safety Damar Hamlin has been released from a Buffalo hospital after suffering a cardiac arrest on the field during a game against the Cincinnati Bengals on January 2nd. Hamlin spent a total of 9 days in the care of doctors, first at the University of Cincinnati Medical Center and then at the Buffalo General Medical Center. He will now continue his rehab at home with his family.
Millions tuned in to Monday Night Football for a powerhouse game between the Buffalo Bills and the Cincinnati Bengals, both of which were in contention for the #1 seed in the AFC heading into the playoffs. The game had been the buzz of the league all week, and was anticipated to be a truly important and exciting matchup.
Then the unthinkable happened. In the middle of the first quarter, Hamlin made a tackle on Bengals receiver Tee Higgins and received a harsh blow to the chest as Higgins lowered his shoulder to brace himself for the hit. Initially, it looked like a pretty routine play, and Hamlin popped up immediately, but then after taking a step or two, went limp and collapsed on the ground.
Medical staff rushed to his aid, and Hamlin remained on the ground for more than 20 minutes before being taken away in an ambulance. From a fan's perspective, it was difficult to tell what was happening, but seeing Hamlin's teammates and opponents alike embracing, praying, and weeping together was a clear indicator of the severity of the situation.
As more information came out, it was revealed that Hamlin suffered a cardiac arrest due to the impact. Bills medical staff administered manual CPR and restored his heartbeat until he was taken to the hospital, a move which UC Medical Center staff said saved Hamlin's life. While no diagnosis has been officially confirmed, the general consensus is that Hamlin suffered a phenomenon called Commotio Cordis, which is when "cardiac arrest happens immediately upon an object (usually something small and hard like a baseball or hockey puck) striking the chest directly over the heart at a very critical time during a heartbeat." This condition is extremely rare, with only 30 reported cases a year.
Hamlin was put on a breathing tube upon arrival at UC Medical Center, but throughout the week was able to begin breathing on his own, and after a few days did not require the breathing tube at all. Hamlin's neurological and cardiac functions are still being closely monitored by his doctors, but the expectation is for him to make a full recovery.
The outpouring of support for Hamlin from the NFL community was truly extraordinary. Hamlin's annual charity's fundraiser, the "Chasing M's Foundation Community Toy Drive," which had met its original goal of $2,500, has, as of January 17th, reached $8,936,410 in donations. All 32 teams in the NFL wore "Love for Damar" warmup shirts before their week 18 games, with many stadiums also honoring Hamlin by outlining the "3" (Hamlin's jersey number) on the 30-yard line, and holding moments of silence and support pre-game.
The game between Cincinnati and Buffalo was postponed the night of the incident, and was eventually declared a no-contest between the two teams. At the end of the day though, it was about more than just a game – the main focus was on Damar Hamlin's well-being.
Former NFL player and current ESPN analyst Ryan Clark put it best: "This is about Damar Hamlin. It's about a young man at 24 years old who was living his dream [and] that a few hours ago was getting ready to play the biggest game of his NFL career. There's probably nowhere else in the world he wanted to be. Now he fights for his life. And when Damar Hamlin falls to the turf and when you see the medical staff rush to the field and both teams are on the field, you realize this isn't normal. You realize this isn't just football… We forget that part of living this dream is putting your life at risk. And tonight, we got to see a side of football that is extremely ugly."
Football is a dangerous sport. As a football player, I can say that with confidence. If anyone tried to invent football today, we would call them insane. It's times like this when the football world stands still and it's hard to find the words to describe it. There's no doubt that this was a freak accident, but it is impossible to ignore the glaringly obvious fact that football is extremely dangerous, and incidents like this prove that the proper precautions and measures always need to be taken to ensure the safety of players. The time for debate will come later, but right now the whole world is just thankful that Hamlin is okay.
Leave a Comment
About the Contributor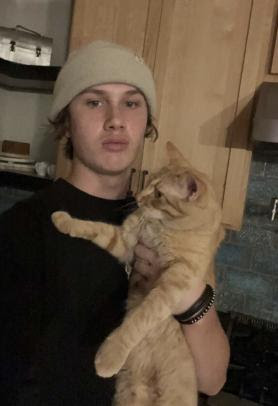 Ben Montoya '23, Writer, Journalism Class 2022-2023
Ben Montoya ('23) has loved writing from a young age. He enjoys writing social and political commentary, as well as reporting on school and professional...