Harry & Meghan Documentary
H&M miss the mark with new documentary
Prince Harry, the Duke of Sussex, and actress Meghan Markle famously "stepped back" from their roles as senior members of the royal family in 2020 for a life of privacy. They no longer wished to be trailed by the media and obsessed over. They wanted to raise their children in private. A statement from the palace explained that the couple would become financially independent and cease to represent the Queen with their choice to leave. However, the pair's imagined life away from the media has been the exact opposite and it is no one's fault but their own.
Throughout the past two years, Harry and Meghan have been adamant that they want to tell their story. And they have. Quite a few times. From high-profile interviews with Oprah Winfrey and James Corden, podcasts, Silicon Valley start-ups, speeches, upcoming book deals, and now a $100 million dollar Netflix documentary deal, the public has certainly gotten Harry and Meghan's perspective on the royal family. The couple released the first three episodes of their six-part Netflix documentary series entitled "Harry & Meghan" on December 8, 2022, and I, for one, found it confusing and quite annoying to watch.
The first part of the docuseries lays out the couple's love story through a series of photos, personal home videos, television coverage, and news articles overlaid upon documentary-specific interviews with Meghan, Harry, and other prominent people in their lives. I think the mixed media approach provides a comprehensive overview, but I find the home videos to be strange. They date back to 2020, so perhaps the idea was never to keep their private lives private after all. I also absolutely despise how they refer to each other as 'H' and 'M' or 'Haz' and 'Meg' throughout the episodes. It seems weirdly intimate and annoying. Despite all of this, nothing felt revelatory. The most important topics covered include Meghan's experience as a mixed-race woman entering Britain's royal family and Harry's decision to dress up like a Nazi in his youth, which he says is one of his biggest regrets, but the public has heard them speak on these topics before.
Meghan's story is important for people to hear, for the United Kingdom has a history of racism and she has suffered a great deal of media harassment for not just her race, but also her American roots, family strains, and career as an actress. And I did like how the series connected the relationship between colonization, the Commonwealth, and racism in Britain. However, none of this is really new information, and Meghan comes off as tone-deaf. Yes, she was stalked and ridiculed, but now she is sitting in her luxurious California estate feeding chickens while Britain is in a cost of living crisis. She seems to be complaining about the very institution that gave her the title which she is using to make millions.
Meghan, throughout the documentary, strikes me as disingenuous and attention-seeking, despite her constantly saying she does not want attention and simply wants to "speak her truth." I feel Meghan has already spoken her truth in various forms of media and now yearns not to keep out of the spotlight, but to control how the spotlight sees her and her husband. Harry, on the other hand, comes off to me as uncomfortable throughout the series. When Meghan performed her mock curtsy, everything felt awkward perhaps because of the cultural differences. Meghan was not raised by the rigid rules and age-old English traditions Harry was and he struck me as someone who was simply putting up with some of the things she said. I think it is clear that Harry and Meghan were not opposed to attention, but they simply did not want negative attention. This documentary is yet another form of media where they are trying to conjure up sympathy from fans to stay relevant.
As someone who is very intrigued by the royal family in terms of their position and place in British society, I feel that entering into it comes with the expectation that members will fulfill their duties. Harry said the previous girls he had dated did not want the type of lifestyle marrying a prince would give them, but Meghan did. It feels to me like marrying a firefighter knowing you could end up a widow– there are certain things that you have to understand going in. I simply do not see the goal of the documentary. Meghan and Harry's choice to leave their roles is understandable, I suppose, if they felt it was too much attention, but they do not come off as opposed to attention based on their actions.
Leave a Comment
About the Contributor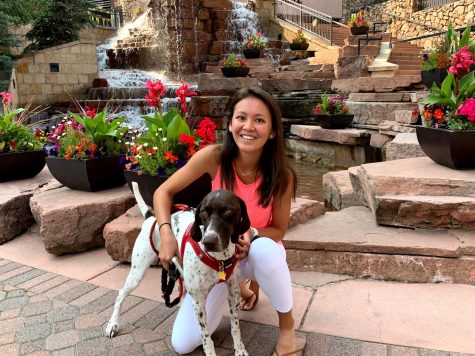 Kaeli Kampschmidt '23, School and Local Editor
Kaeli's love for literature and writing shines through her work as the School and Local Editor. A consistent writer and editor of The Advocate for two...