How is the Cannabis Business Doing So Far?
The state of the industry since recreational dispensaries opened last April
Recreational Marijuana sales have now been legalized in New Mexico for around seven months. April 1st, 2022 marked the first day of legal sales in the Land of Enchantment. Since then, over 1500 licensed dispensaries have opened around the state, creating thousands of job oppurtunities for New Mexicans. As of October, dispensaries in New Mexico have generated about $135 million in sales, with $40 million of that just from the month of July. With this explosion of economic growth, many are questioning what comes next. Will the cannabis industry continue to grow exponentially, or taper off?
Andrew Vallejos, the acting director of the Cannabis Control Division, says the state doesn't expect too many new license applications moving forward. The general consensus is that everyone who wants to be in the cannabis industry already is. Vallejos even went so far as to claim that, "we'll see some consolidation of operations." So far, cannabis sales have not been exclusive to one age group. Rodrigo Ramirez, the owner of local dispensary Canvas Organics spoke about his shop's solution to attracting older age groups, "Older people . . . we've heard that they don't like going into smoke shops. They don't like going into 'head shops' because it's got that vibe, and they feel like they're doing something wrong all the time. So, we cured all that. They go into our place, and they just feel like they're buying jewelry."
There is also still room for the cannabis industry to grow in new ways, with the original legalization bill outlining lounge-like establishments where patrons can be served cannabis products and consume them on-site. These café-esque businesses are something to keep an eye on, with a handful already in existence and more in the works. Jess Franz, from FireFlower, a cannabis company planning to open their own cannabis lounge spoke to KRQE about the possibilities, "Things that come to mind are yoga, films, gaming, music, dancing, food pairing — really any form of art." With the quality of product going up and the culture of cannabis consumption settling in, the cannabis industry is off to a very strong start in the state of New Mexico, and a bright future is likely.
Leave a Comment
About the Writer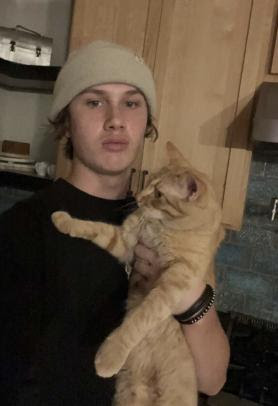 Ben Montoya '23, Writer, Journalism Class 2022-2023
Ben Montoya ('23) has loved writing from a young age. He enjoys writing social and political commentary, as well as reporting on school and professional...