The COP 27 Climate Conference
Learn all about the conference and the actions they took this year to tackle climate change worldwide.
What is the COP 27 Conference?
The COP 27 conference was the 27th annual meeting where member countries of the United Nations Framework Convention on Climate Change (UNFCCC) met to discuss happenings in our environment. This year, that meant talking about how to reduce greenhouse gas emissions, adapt to the effects of climate change, and curb deforestation. The conference was held in Sharm El-Sheikh, Egypt from November 6 to November 18. Participants made agreements for two different funds, they strengthened agreements to limit deforestation acts and much more.
What happened?
On November 15, 2022, a new program designed to ramp up the production of climate technologies was launched. It also will work on figuring out how to make technology more sustainable and environmentally friendly. This program was created by the United Nations Environment Programme (UNEP), UNFCCC, and senior officials from many countries.
In last year's COP 26 conference, nations pledged to phase out coal and fossil fuels productions in accordance with the Glasgow Climate Pact, which was agreed to at the end of that conference. On November 11th, nations also decided to give $5.7 trillion annually so they can play a bigger part in helping promote growth and the green deal in Africa, which is a plan to set the EU on a path of green transition and reach climate neutrality by 2050.
There was also a new agreement made to boost the commitment made last year to stop deforestation. It pushes to stop all forest loss and land degradation by 2030. It also tries to keep the average global temperature from rising above 1.5℃.
An adaptation fund, which is an international fund which is meant to help countries affected by climate change, received $172 million in new funding. This isn't nearly enough money for these countries to get back on their feet but it is a big jump from the $50 million given last year.
There were also pledges made to create global environment facility (GEF) funds to help support countries that are facing the worst parts of climate change such as Fuji. All of the problems such as plastic waste and high water levels, from bigger countries such as the U.S. and China get pushed on to smaller countries and they are the main ones suffering from it.
Lastly, the COP 27 conference reached a deal on a loss and damage fund. This means that richer countries have to pay for the damages of climate change that are affecting vulnerable nations. Countries will go back in COP 28 to look at how this is going and reevaluate. Some people are disappointed that the conference didn't reach any higher goals.Hopefully next year in COP 28 more goals will be reached.
In all this was a very successful conference and hopefully things will start to improve.
If all the countries keep their agreements the new climate change acts will go according to plan.
Leave a Comment
About the Contributors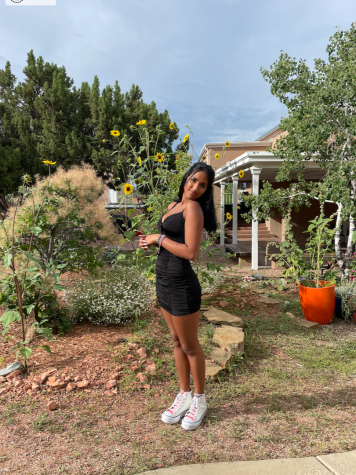 Simi Paul '24, Writer, Journalism Class 2022-2023
In the past two years Simi has gained an interest in writing that brought her to Journalism. Jane Austen, an English novelist, and one of Simi's favorite...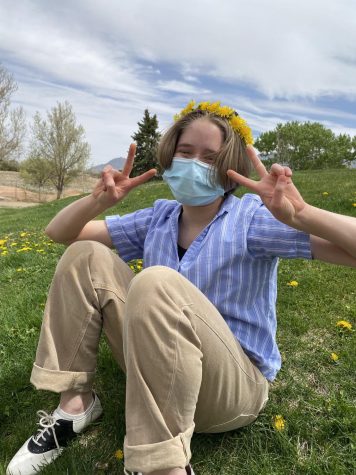 Haley Pedersen '25, Graphics Editor
Haley '25 is the Advocate's Graphic Art Editor. Their overall artist career sprouted at a young age from their various dragon sketches and drawings,...