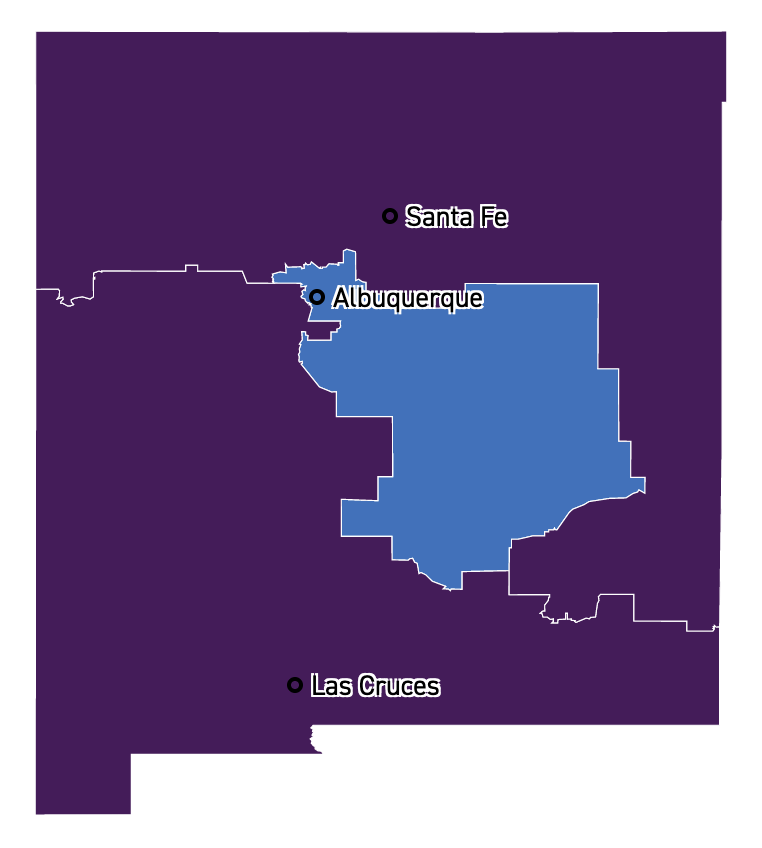 New Mexico's CD-2 Race

New Mexico's House race in Congressional District 2, featuring Republican incumbent Yvette Herrell who ran against Democrat Gabe Vasquez, was a tight one. Vasquez clinched the seat by less than one point, giving the state a clean sweep of Democratic lawmakers in Washington once again. Herell ran on the issues of securing the border, fighting crime, and tackling inflation. Vasquez painted Herell as too extreme, attacking how she voted not to certify Biden's win in 2020 and criticized her pro-life stance on abortion. He also claimed that he had done more than Herell to help police officers and curb crime, comparing his vote to fund the Las Cruces Police Department with Herell's inaction on January 6 where Capitol Police officers scrambled to protect Congress — and where one officer died.
New Mexico had recently redrawn its congressional map to give control of this district back to the Democrats, and although it worked, Herell still put up a good fight. The GOP sued over the state's redistricting, and the lawsuit will be heard by the New Mexico Supreme Court in the near future. Herell hoped the court would have heard the case before the midterms.