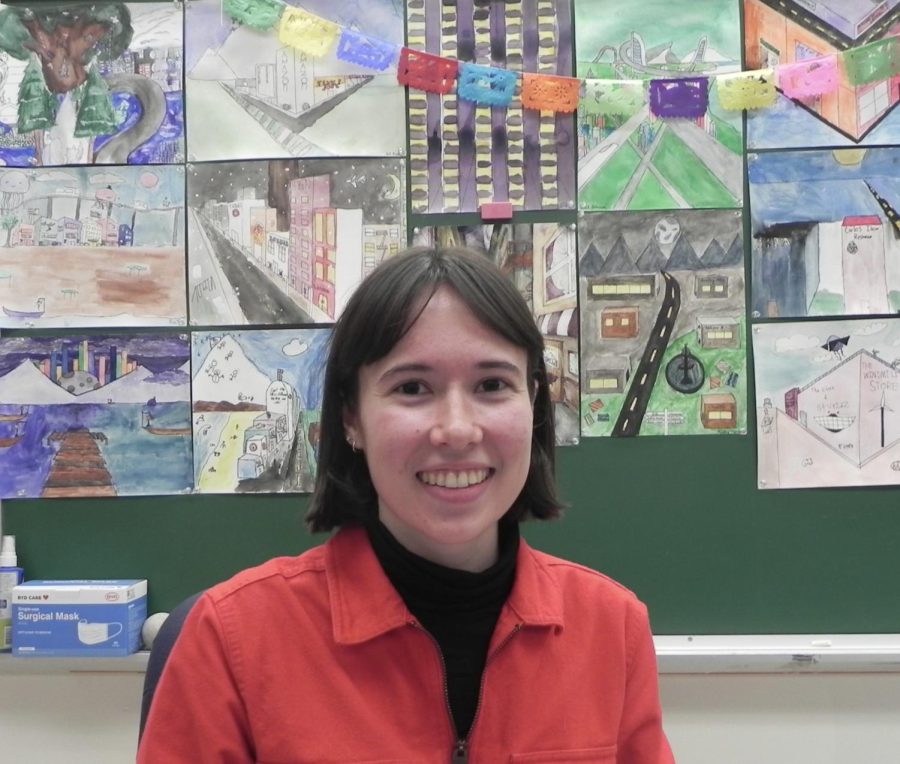 Welcome (Back) to Academy Elle Wolfley!
Elle Wolfley '17  applied for a fellows program in 2021 and proceeded to become one of the Academy's newest teachers in 6/7. 
Wolfley, the newest addition to the visual arts team, started out as any other student in 6th grade. Her favorite subjects were English, History, and above all Art. She says, "once I got to ninth grade, I was able to start taking photography, which was really fun. So that was, I guess, specifically my favorite class." Although she didn't have an interest in Science or Math she says she is grateful to have those skills today. 
After Ms. Wolfley graduated from Academy, she moved to New York City to pursue a degree in Art History and Visual Arts at Barnard College. After graduation, she moved back to New Mexico where she applied for a fellows position in the Bridge to Success program. Her thoughts on the Bridge to Success program overall were positive, as she claims  "the Teaching Fellows Program was a really good opportunity to just do it. And … in some cases, that's the best way to learn." 
Throughout her career, Ms. Wolfley has faced many challenges, especially in teaching. She says "it's a lot of thinking on my feet. I never know what questions someone's gonna ask me." She said the most awkward part of having your teachers be your colleagues is calling them by their first name. Overall, Ms. Wolfley is happy to say she "loves the community… and the environment." She "thinks[s] it's really supportive as a student," and she "experiences that and now as a teacher" Ms. Wolfey also says she "feel[s] like the support between colleagues is really nice," and also that "it's a great learning environment for students."
The love for Albuquerque Academy that Elle Wolfley has is forever. Growing apart from the wonderful community we have here at Academy is a challenge, Maybe your connection will grow stronger with time too.