Ben's Top 10
NFL top ten teams going into Week 6 with analysis from Ben Montoya
NFL Week 6
Top 10 Power Rankings 
1. Eagles (5-0) Next game: Dallas Cowboys
It pains me as a Cowboys fan to say it, but the Philadelphia Eagles are legit. Jalen Hurts has taken control of his offense with the help of new pickup AJ Brown, and the Eagles' superb running game anchored by Miles Sanders. On the other side of the ball, linebacker Haasan Reddick and cornerback Darius Slay are off to a great start this year for Philly. This Eagles team is probably the most complete in the NFL. 
2. Bills (4-1) Next game: Kansas City Chiefs
The Bills did everything they needed to this week to prove they are legit. They blew out a bad team, and that is what good teams do. I don't see any defense in the league, with the possible exception of the Eagles, being able to stop this pass heavy offense. Josh Allen has a special connection with not just one, but all of his receivers, something very rare in the NFL. 
3. Chiefs (4-1) Next game: Buffalo Bills
The Chiefs won a close one this week on Monday Night Football, but a very questionable roughing the passer call took away probably the best defensive play this year, in a possible scoop and score sack by Chris Jones. That certainly would've turned the tide a little bit more in their close victory against a 1-4 Raiders team. The real test for this Chiefs defense, which has failed to create turnovers and stop big pass plays so far, will be facing the high-powered Bills offense, led by QB Josh Allen next week. 
4. Vikings (4-1) Next game: Miami Dolphins
After a somewhat lucky victory over the Saints due to the double-doink field goal, and a 7 point victory over the Bears, the Vikings look relatively impressive. They've shown flashes of greatness but also some pretty low lows, especially against the Eagles. If they want to succeed in the playoffs this year, their defense must step up to match the impressive performance the offense has put on so far.
5. 49ers (3-2) Next game: Atlanta Falcons
The 49ers have looked exceptionally good in their wins against their division rivals, Seattle and Los Angeles. But on the other side of the coin, losses to the Bears and Broncos left some doubts as to their future. Personally I believe the 49ers are a legit contender, and are on the right track moving forward, especially after they handily defeated the Panthers by a margin of 22 points this week.
6. Cowboys (4-1) Next game: Philadelphia Eagles
The Cowboys are off to a 4-1 start that no one really expected after losing QB Dak Prescott in their week 1 loss. Their 4-0 stretch is thanks in part to backup QB Cooper Rush, but mainly thanks to their arguably top 3 defense. Aside from the defense's impressive showing on paper, they have given up too many big plays to the run so far, the most in the league. Dallas must figure this problem out before facing run-strong division rival Philadelphia. 
7. Ravens (3-2) Next game: New York Giants
Mark Andrews and Lamar Jackson are incredibly fun to watch, but outside of Andrews, Lamar hasn't really found much in his other targets. Their defense stepped up this week, holding the high-powered Bengals offense to 17 points. If the Ravens hope to continue to contend down the road, they must get the ball in the hands of someone not named Mark Andrews.
8. Buccaneers (3-2) Next game: Pittsburgh Steelers
Tom Brady continues to impress at age 45, but he can't always rely on the defense to keep the Buccaneers in games, this showed on Sunday Night Football in their loss to the Chiefs, who put up 41 points on an elite Tampa Bay defense. Along with barely escaping with a victory against the Falcons, the Buccaneers haven't met expectations.
9. Packers (3-2) Next game: New York Jets
A rule of thumb in the NFL is to never count out Aaron Rodgers, but this Packers team simply needs to be better if they are going to contend with other playoff teams down the road. Almost dropping an overtime loss to a third string quarterback and an overall subpar Patriots team, and then blowing a lead to the Giants is uncharacteristic of the Green Bay Packers of past years. Their run defense has been lackluster thus far, a noticeably common theme among many teams this year. The Packers have some things to figure out. 
10. Rams (2-3) Next game: Carolina Panthers
The Rams are looking very questionable. One can't place a safe bet on where they will end up this year. Matthew Stafford looks off this year, leading the league in interceptions is not common the year after winning a Super Bowl. Whilst the defense has normally been impressive, they are now plagued with injuries. The Rams offense has become reliant on Cooper Kupp, and if they don't figure it out soon, other teams will and they'll be left in the dust.
Leave a Comment
About the Contributor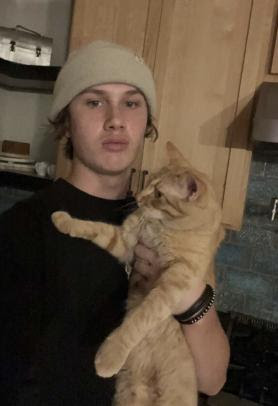 Ben Montoya '23, Writer, Journalism Class 2022-2023
Ben Montoya ('23) has loved writing from a young age. He enjoys writing social and political commentary, as well as reporting on school and professional...